Malta Chamber of SMEs unveiled its 50 proposals for Budget 2023
22 September 2022
The SME Chamber is proposing a tax reform to support SMEs further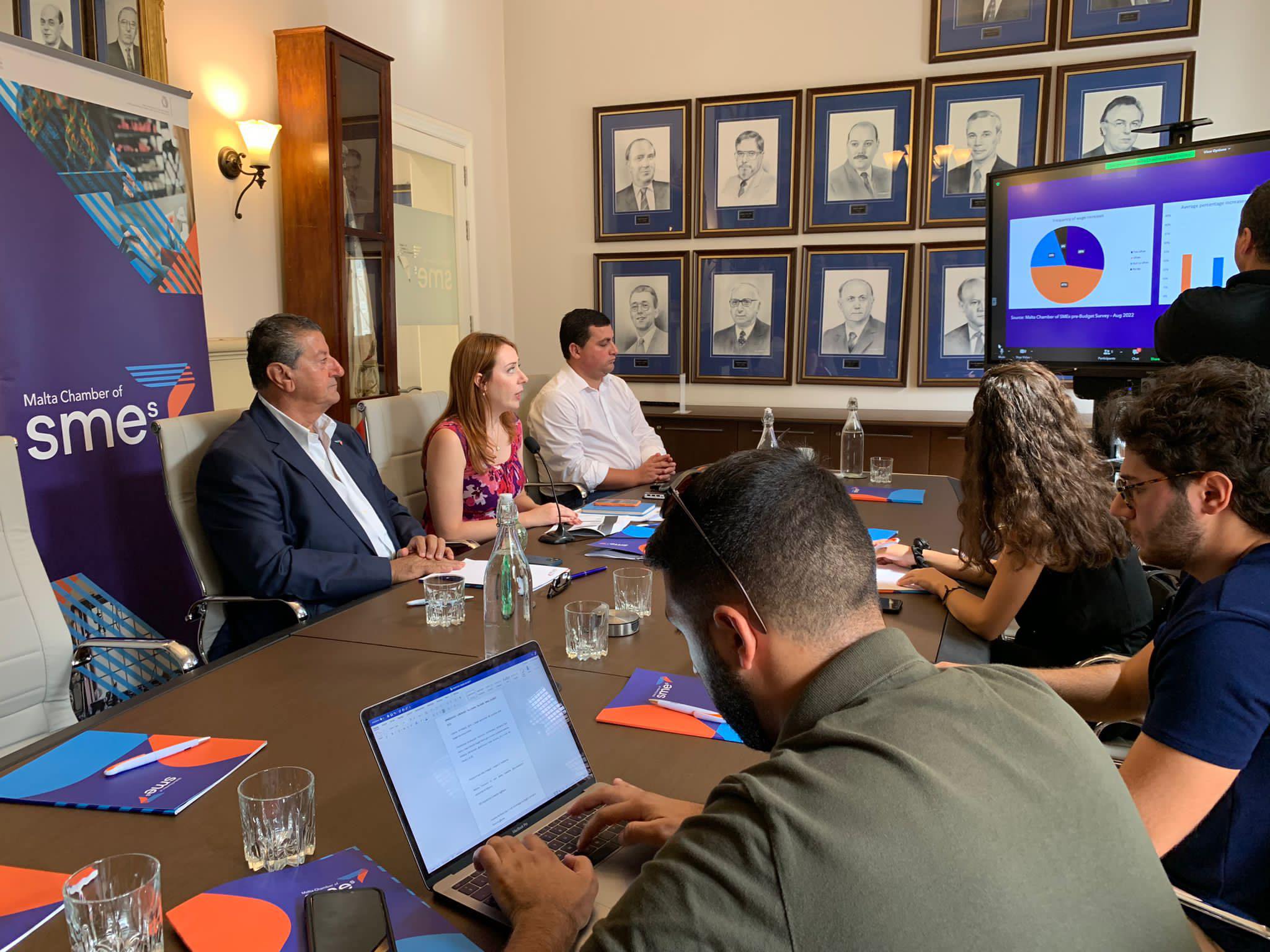 The Malta Chamber of SMEs  launched 50 proposals for Budget 2023 during a press conference addressed by SME Chamber President Paul Abela and SME Chamber CEO Ms Abigail Agius Mamo.
The SME Chamber highlighted the Budget priorities for 2023:
Taxes that reflect today's significant economic challenges

Human Resource Crises –

Business Incentive Schemes

Unfair Competition

Restoring a level playing field

Import disruptions and challenges

Export support

Bureaucracy and regulatory requirements

Malta's Quality

Quality of life and Tourism

Education and Accredited Training

Carbon neutral strategy

Renewable Energy

Incentives for Gozo
The SME Chamber is proposing a tax reform to support SMEs further. The reform would include lowering corporate tax to 15% to incentivise business and increase the balance between local and foreign-owned businesses. The reform will also include the widening of the tax brackets for individuals, which will help lower the pressure related to the cost of living.
Furthermore, the chamber is asking to reduce the VAT percentage. It said that because of the rise in prices, the government can reduce VAT and still make the same amount of money as they were making before. It is also asking for the government to completely eliminate VAT on specific goods or services, such as locally manufactures crafts and works of art.
he chamber also said that "excise duty is an unfair hidden tax," therefore, it should be removed. It is also asking for a pension system reform to be able to guarantee a reasonable state pension.
Through the tax reform, the chamber also wishes to address the 6/7 tax refund disparity. This refers to companies which are in possession of a foreign shareholder or have a holding company in Malta. They benefit from this disparity because they pay up to 30% less tax, the chamber said. Through the tax reform, the chamber would like to address this to have a level playing field.
The proposals also included a focus on taking the yachting industry to the next level. This would involve the recognition of the urgent need for a "fully-fledged yacht marina in Manoel Island, in order to draw more attention to super yachts." The Chamber praised the Midi Development "definitely stimulating the yachting business which will substantially help the Maltese economy."
The budget 2023 proposals that the chamber presented were all based on a survey that it conducted to understand the main problems SMEs are facing.
Budget 2023 proposals – full document