"When a flower doesn't bloom, you fix the environment in which it grows, not the flower."
23 May 2023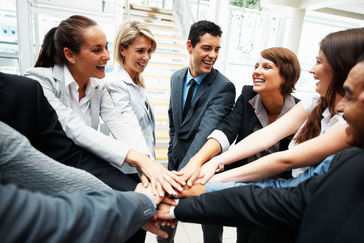 It's all about understanding each other better at work! Effective communication and understanding among colleagues are amongst the key factors in fostering a positive and productive workplace culture. Building good work relationships helps individuals to understand each other better, collaborate more efficiently, resolve conflicts, and foster an atmosphere of trust and respect.
We can all be different, act differently and behave in a unique way. This is perfectly fine if we manage to still respect and trust each other in the right way. Every player is unique and must play his/her important role for the success of the team. This is where the focus needs to be. We need to focus more on the current characteristics of the team whilst still aiming to win and achieve the desired results.
Time to shift our focus. It is now the time to stop looking the wrong way since this won't allow entrepreneurs and decision-makers to set the right direction for their people and the organisation. It is only the team, the people, who will make it happen and achieve the results.
"When a flower doesn't bloom, you fix the environment in which it grows, not the flower." This quote by Alexander Den Heijer is one that can shift our perspective immediately. To enhance understanding and foster better communication in the workplace, let's make sure to active listen, embrace diversity, communicate clearly and respectfully, embrace empathy, promote open communication, engage in team building activities and promote learning and development to help people develop their soft skills in order to enhance work relationships.
We all have the power to improve workplace harmony as we are all part of the team. This is the only way to create an environment where employees understand and support one another and feel that amazing sense of belonging.
Ritienne Xerri, Director Misco