Webinar on Covid-19 business incentives: A summary
06 May 2021
An informative webinar for members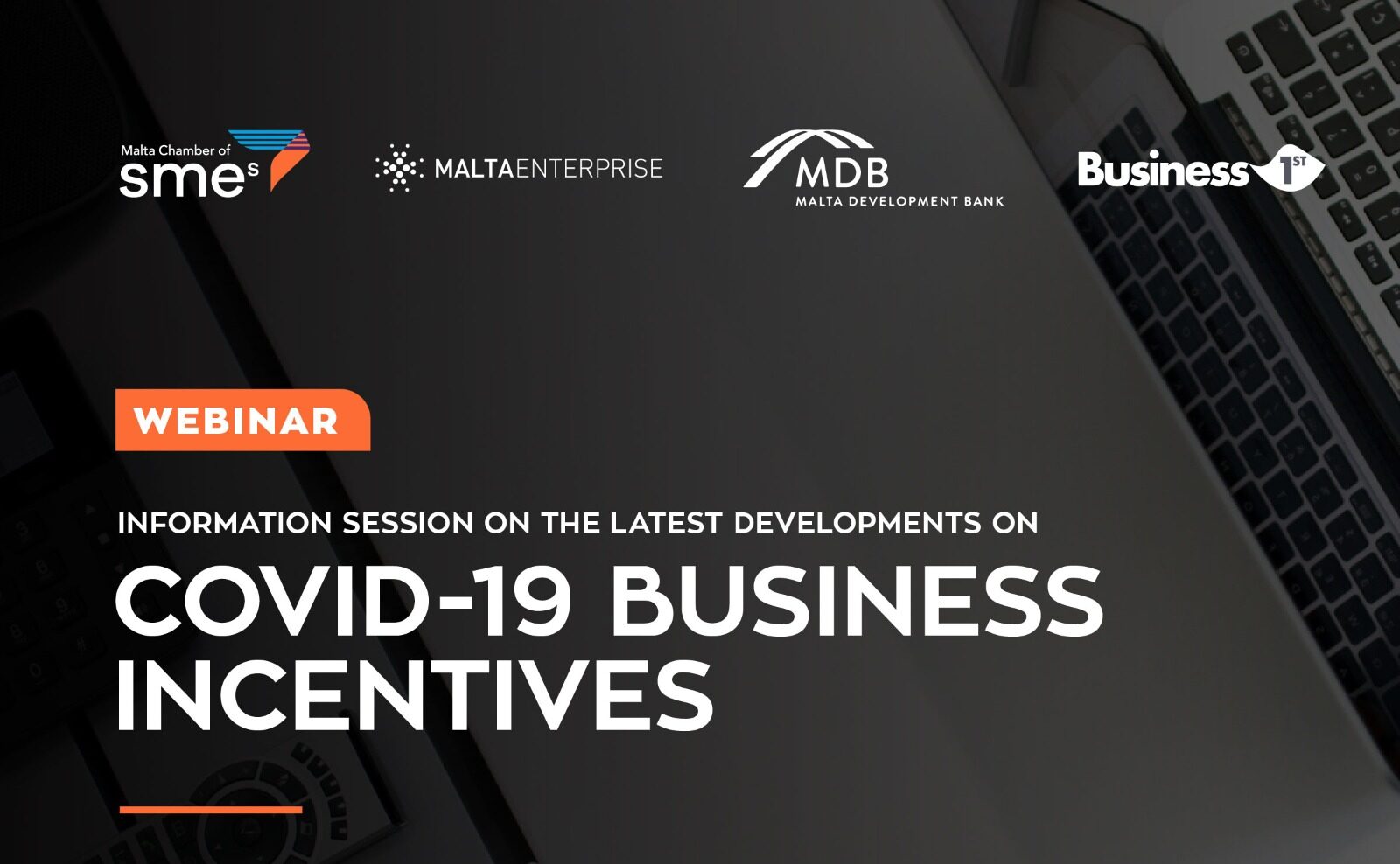 The Malta Chamber of SMEs organised a webinar that gave an overview on the latest updates on the following Covid Incentive Schemes, such as the Wage Supplement, Tax Deferral Scheme, Moratoria on Bank Loans and Moratoria on the MBD Guarantee Scheme.
Shawn Agius from the Office of the Commissioner for Revenue underlined the importance that businesses continue to submit the documentation in time, without payment due to the deferral. Those that had not yet applied for the deferral must do so by the 15th of May 2021. Shawn Agius explained that businesses that have already applied for this scheme do not need to reapply as their previous applications will still be valid.
Ms Maria Xuereb from the Malta Development Bank explained about the updates of the MDB COVID-19 Guarantee scheme, which is provided through the commercial banks. The MDB scheme, which is part of the Government's recovery plan, was set up to make it easier for businesses to take out loans during the COVID-19 Pandemic. This scheme allows the Government to cover 2.5% of the interest from bank loans taken by businesses allowing the business more breathing room regarding expenses during these times of Pandemic. Ms Xuereb explain how the availability of the scheme was extended as was the moratoria for repayments.
The third speaker, Ms Marika Tonna, CEO at Business First, also spoke during the webinar regarding the wage Supplement Scheme in 2021. Starting from issues related to Nace codes to various eligibility criteria that have changed along the course. Ms Tonna explained that the deadline for the wage supplement for new applicants forced to closed was the 23rd of April. Tonna continued to underline the importance to keep in touch with Malta Enterprise through the emails received in case the business' condition changes due the changing economic scenario.