Up tp 80% financing for SMEs on investment in Cybersecurity solutions
28 June 2023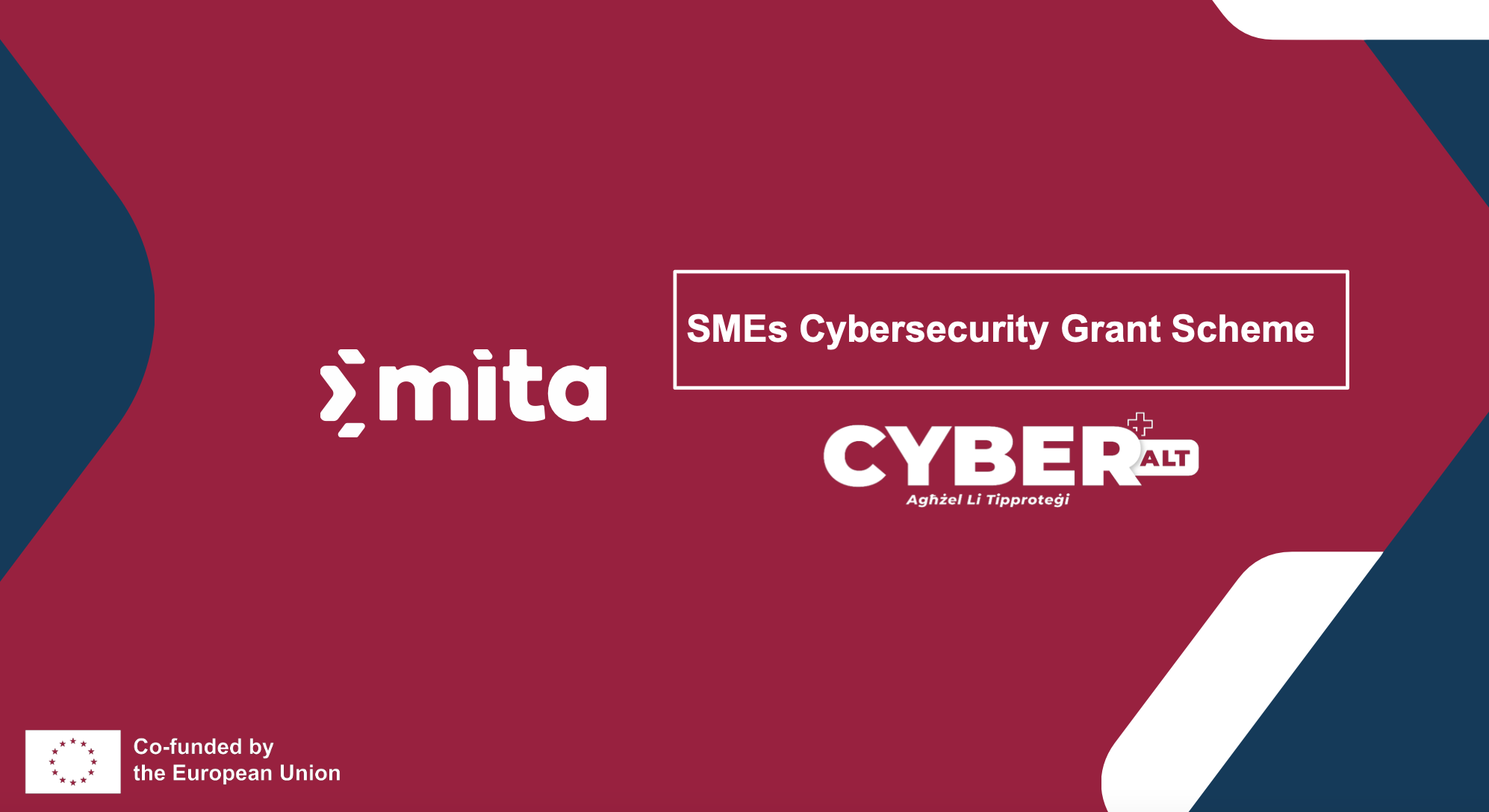 MITA through the National Cybersecurity Coordination Centre (NCC-MT) has launched CYBER+ALT – Agħżel Li Tipproteġi, a Grant Scheme specifically targeted to locally established SMEs. This Scheme intends to assist by part-financing up-to 80% of the cost for investment that will enhance their overall level of security and resilience, capped at a maximum grant of €60,000.
This scheme is co-funded through the Digital Europe Programme (DEP) and National funds (50-50).
The CYBER+ALT Grant Scheme landing page is: https://ncc-mita.gov.mt/cyber-alt whereby one can find all the accompanying documentation including the link to apply.
Click here to download further information Cyber+Alt Grant Scheme .
An Information Session on this Scheme will be held on Friday, 7th July 2023 between 10:00 and 11:00. Anyone interested can find all details in the respective landing page. This online session is intended to give more practical information on the scheme whilst also giving the opportunity to ask direct questions.