Transport Foundation board meets for the first time
22 January 2021
Foundation aimed at upskilling transport employees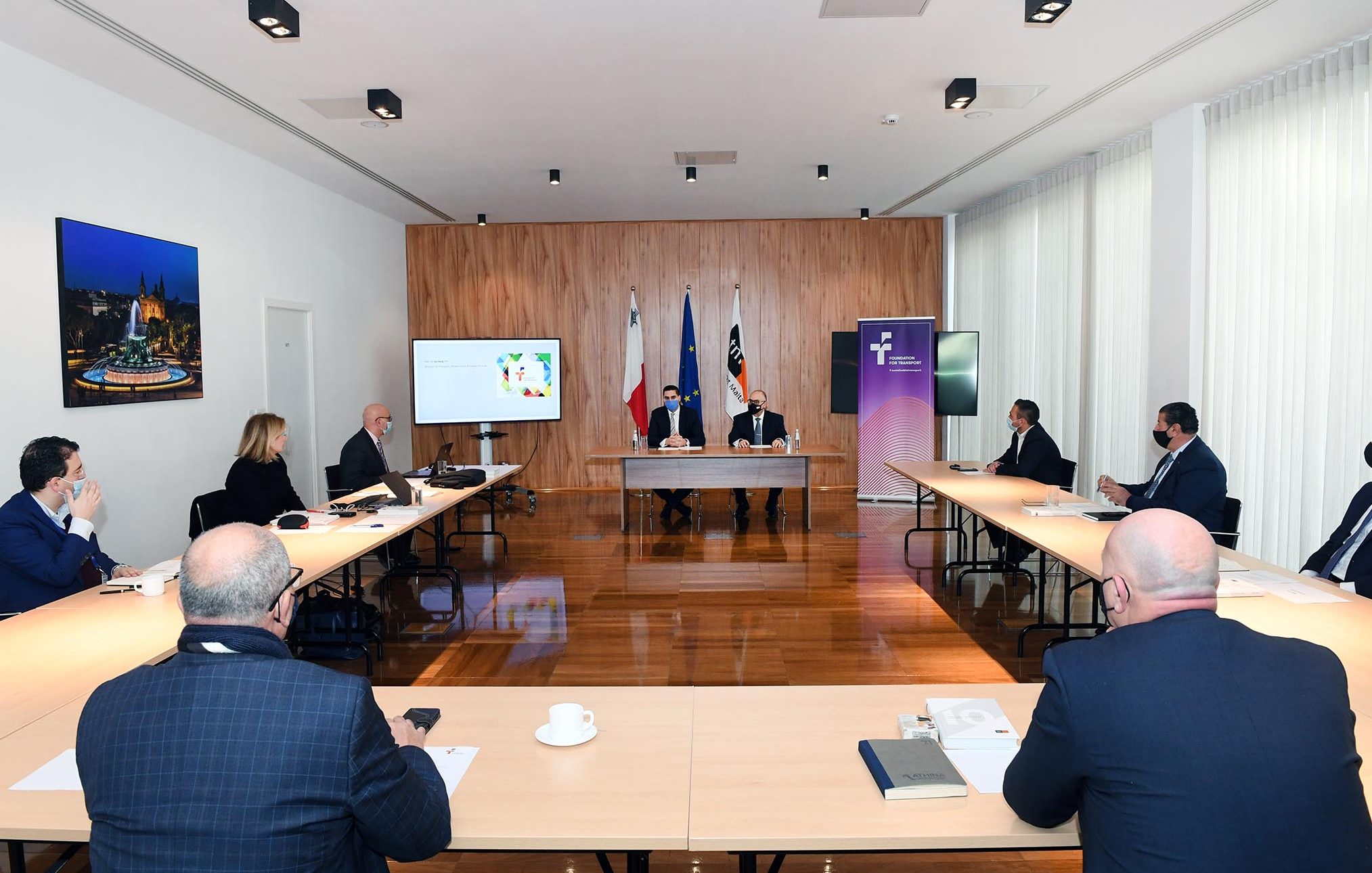 The Transport Foundation board, of which the Malta Chamber of SMEs is a co-founder, met for the first time  to discuss the prospective plans for the transport sector.
This foundation will be improving the skills of current and future employees of this sector, will be gradually, but steadily, building a portfolio of initiatives that reflect the impact of new technologies in the field, and will be working with various stakeholders in order to be an important source which discloses information about new technologies to the general public.
With this foundation all aspects of the transport sector will be discussed and addressed including subjects such as the help required for people with mobility challenges in order to have an easier and smoother experience.
One of the foundation's aims is to partner and engage with international stakeholders in order to build a strong relationship and create a dynamic network where research and innovation are key practices which will ultimately lead to more positive results and improvements in the transport sector.
Malta Chamber of SMEs President Mr Paul Abela participated on behalf the SME Chamber. This first board meeting was also addressed by the Minister for Transport, Infrastructure and Capital Projects Ian Borg.
Minister Ian Borg congratulated each one of the members and delivered a message in favour of proactivity and unity in order to reach the success that the transport sector deserves.
"The transport sector has been and still remains a major pillar of contribution to our economy. Despite the challenges brought by the pandemic, it was this sector, among others, that helped keep our economic wheel turning and our country operating normally. These meetings will be essential in order to offer viability, sustainability and safety to the transport sector. This foundation will be instrumental in building that sense of intermodality in the people. It is a priority for this Government to reach its vision in terms of transport both on the basis of objectives scheduled for 2030 and the 2050 strategies for the adoption of greener and cleaner modes of transport and I believe that these meetings will be another step that will lead to this, "said Minister Ian Borg.