Top eCommerce Trends To Watch For In 2021
08 October 2021
Top eCommerce trends your company needs to be familiar with this year to stand out and meet the ever-changing and progressive expectations of the market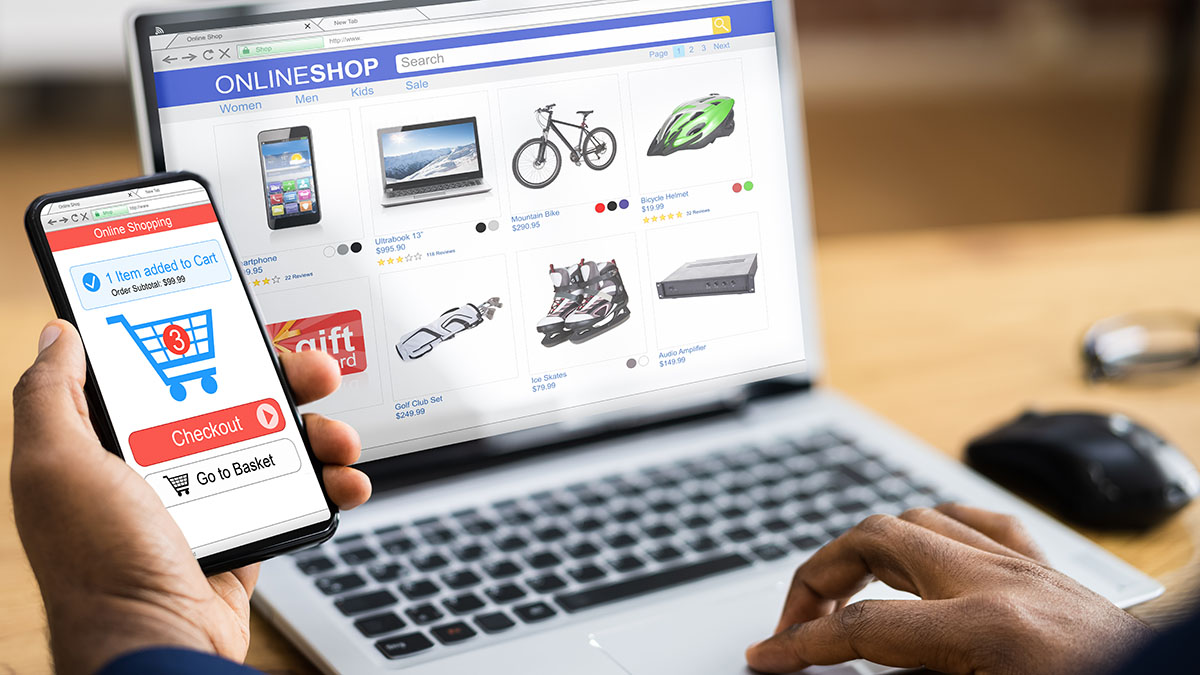 Now more than ever, eCommerce brands need to adapt and communicate more effectively with their customers. With technological improvements advancing at a rapid pace and changing customer behaviour around shopping, eCommerce trends cannot be overlooked for 2021.
Companies need to understand the importance of these trends from a customer perspective in order to make the most of the opportunities eCommerce offers: the latest retail trends, consumer expectations, design trends and technologies will be essential to unlock the potential to build brand loyalty and attract new customers.
Here are the top eCommerce trends your company needs to be familiar with this year to stand out and meet the ever-changing and progressive expectations of the market:
1. Marketplaces versus eCommerce stores
During the pandemic and beyond, customer behaviours have shown a consistent theme of convenience. A lot of the brick-and-mortar businesses were forced to move online to survive, and some of them lacked the infrastructure to cope with traffic and demand increases. Customers turned to marketplaces like Amazon or Etsy that offer fast shipping and free returns. To keep up with demand and the new eCommerce trend, stores will need solutions like Stor.co to help them leverage AI to compete with big marketplaces.
2. Online buying will expand to DTC and B2B
2020 was a turning point for businesses that sell directly to consumers, from manufacturing and farming to technology and services. While the world is slowly returning to its pre-pandemic state in some respects, consumers and businesses have seen the benefits of buying directly from suppliers. Making online purchases easier will be vital to facilitating direct-to-consumer and business-to-business purchases, therefore, creating a user-friendly customer experience for purchase and payment becomes essential. Partnering with a payment gateway that will allow suppliers to create branded Hosted Payment Pages will help make the customers transition smoother.

3. Omnichannel selling will be the norm
As an eCommerce trend, omnichannel selling will be more accessible in 2021 and beyond as it becomes more ubiquitous. Customers want to see content in a variety of ways, some of which most businesses are already shifting towards. Tablets, smartphones, and desktop computers are only the beginning. Brands are exploring new ways to market their products using social media as the new eCommerce trend. Brands will need to deep dive into their customer habits and understand the channels they frequently visit. Following closely, businesses should find the right partner to help them support social selling via payment links. To complement that, using shoppable ads in stories on apps like Instagram and Snapchat will be the next step in the evolution of social media selling.
4.Self-service platforms to rise even more in popularity
Platforms that can be swiftly deployed to help businesses sell online without requiring a small army of developers and consultants are another significant eCommerce trend. Consider creating templated content for your brand's audience that will help your clients learn quickly how to use your products or solve a problem they have in your industry.

5. Analytics will flourish
Customer insights will continue to gain value, especially transactional data. Many brands focus on the basic metrics like the click-through rate on specific campaigns and conversion metrics that indicate where the bulk of traffic and sales are coming from.
But the pandemic has taught businesses to think even more granularly, and to learn how customers interact with online businesses is a beneficial eCommerce exercise. This is why using a payment gateway like Tru Loyalty will help your business to get insights from payment data in real-time, together with creating data-driven loyalty marketing programmes. The right analytical choice will help businesses flourish and reduce cart abandonment.
6. AI will get more beneficial
As machine learning becomes more mainstream, businesses can leverage AI to create a real impact on their bottom line. This eCommerce trend has bloomed during the pandemic, and AI is now used to make recommendations for what customers should purchase next based on their shopping history. More importantly for businesses, AI is already used by intelligent payment gateways for real-time fraud detection, saving them millions of pounds that would have been claimed through chargebacks or disingenuous payments.
7. Personalisation will create a bond with customers
Customer expectations and technological capabilities have changed what is possible with personalisation. According to a survey by Bazaarvoice published in April 2021, 54% of global customers now prefer to shop online than browse in stores. CRM databases can be used to create a personalised customer service experience wherever a client chooses to communicate – via phone, email, or any other channel.