The World's busiest waterway is blocked.
25 March 2021
The ship was buried too deep in the mud to remove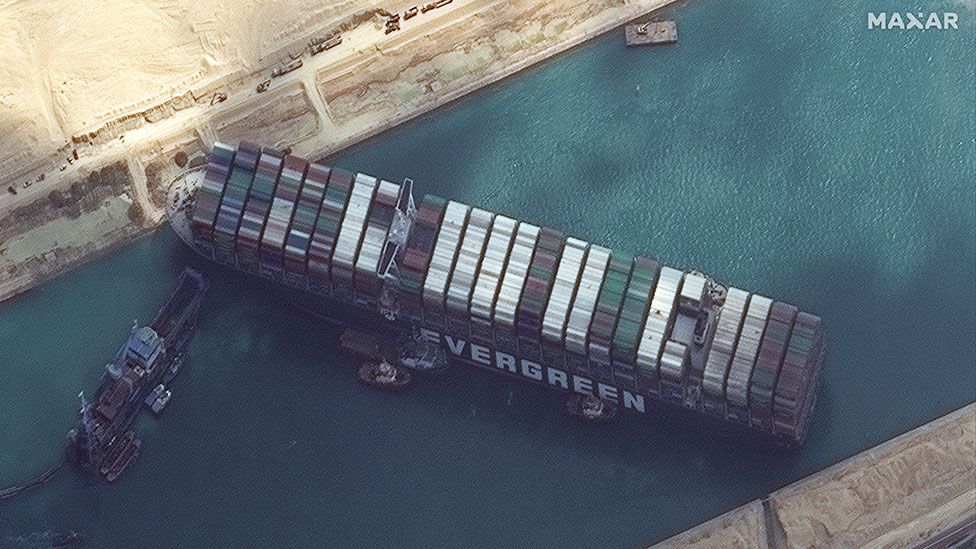 The cargo ship 'MV Ever Given' signalled authorities at 7:40 a.m. (local time) when it ran aground on the 23rd of March, resulting in the Suez Canal becoming blocked, delaying the arrival of several vital resources such as fuel and Cargo to several countries.
The Ship Ever Given is as long as the Empire State building ended up in its current predicament after unfortunately being caught in 40-knot winds and a sandstorm which caused low visibility and poor navigation.
Authorities attempted to re-float the ship on the 25th of March. However, to no avail, as the ship was buried too deep in the mud to remove, suggestions were also made to pull the ship out by other ships. However, the 'MV Ever Given's' company stated that it would be impossible considering the ship's wight. Excavation attempts are currently on their way to dislodge the 'MV Ever Given' and get the Suez Canal back up and running, considering that this is the world's busiest waterway.
Currently, the local teams are emptying the ship of fuel and removing containers to dig the ship out from the mud easier. Reports issued by the response teams on site are stating that dislodging the vessel can take up to several days or weeks. However, several factors may either speed up or delay the process.
Reports coming in from the Suez Canal are currently stating that scores of vessels, including large container ships carrying oil, gas, and grain, are backed up because of the accident, causing the biggest traffic jam ever seen in the Suez Canal. The SCA (Suez Canal Authority) stated that it has temporarily allowed 43 ships from the Mediterranean to wait in the Great Bitter Lake, with the rest of the incoming ships forced to anchor in areas like the Red Sea and the Mediterranean Sea.
Some shipping firms may be forced to reroute their vassals around the strip of Africa; however, this option is exceedingly undesirable by firms as it would increase both the cost of such a detour and the time of approximately one week.