The European Union Intellectual Property Office provides training to SME Chamber staff
23 March 2023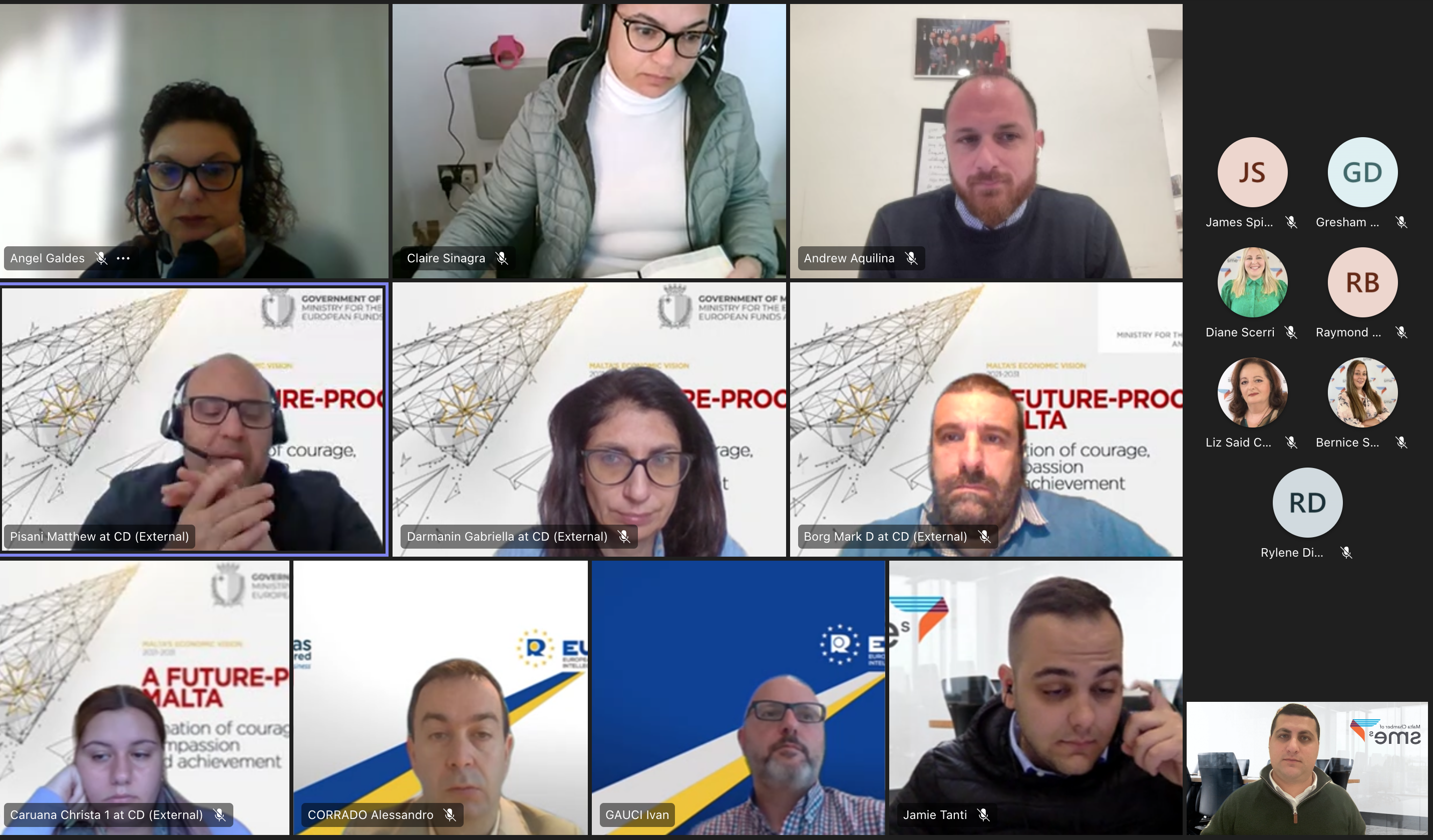 Officials from the European Union Intellectual Property Office – EUIPO provided online training on intellectual property to representatives of the Malta Chamber of SSMEs and Business First.
The EUIPO is currently offering a scheme for SMEs to save up to €1,000 to protect trade marks and designs.
Why protecting your intellectual property is necessary
Protecting your IP is a must in the digital age. It is a legal way to avoid having your unique ideas, products, or services copied or used without permission. IP protection through the SME Fund can cover many different assets, including trade marks, designs, patents and plant varieties.
Who can benefit from the SME Fund
The SME Fund offers financial support to SMEs established in the European Union. The application can be submitted by an owner, an employee or an authorised external representative acting on their behalf. Grants are awarded to the SME and the reimbursement is always transferred directly to the SME bank account.