Successful SME 2022 Conference attracts 300 business owners
25 November 2022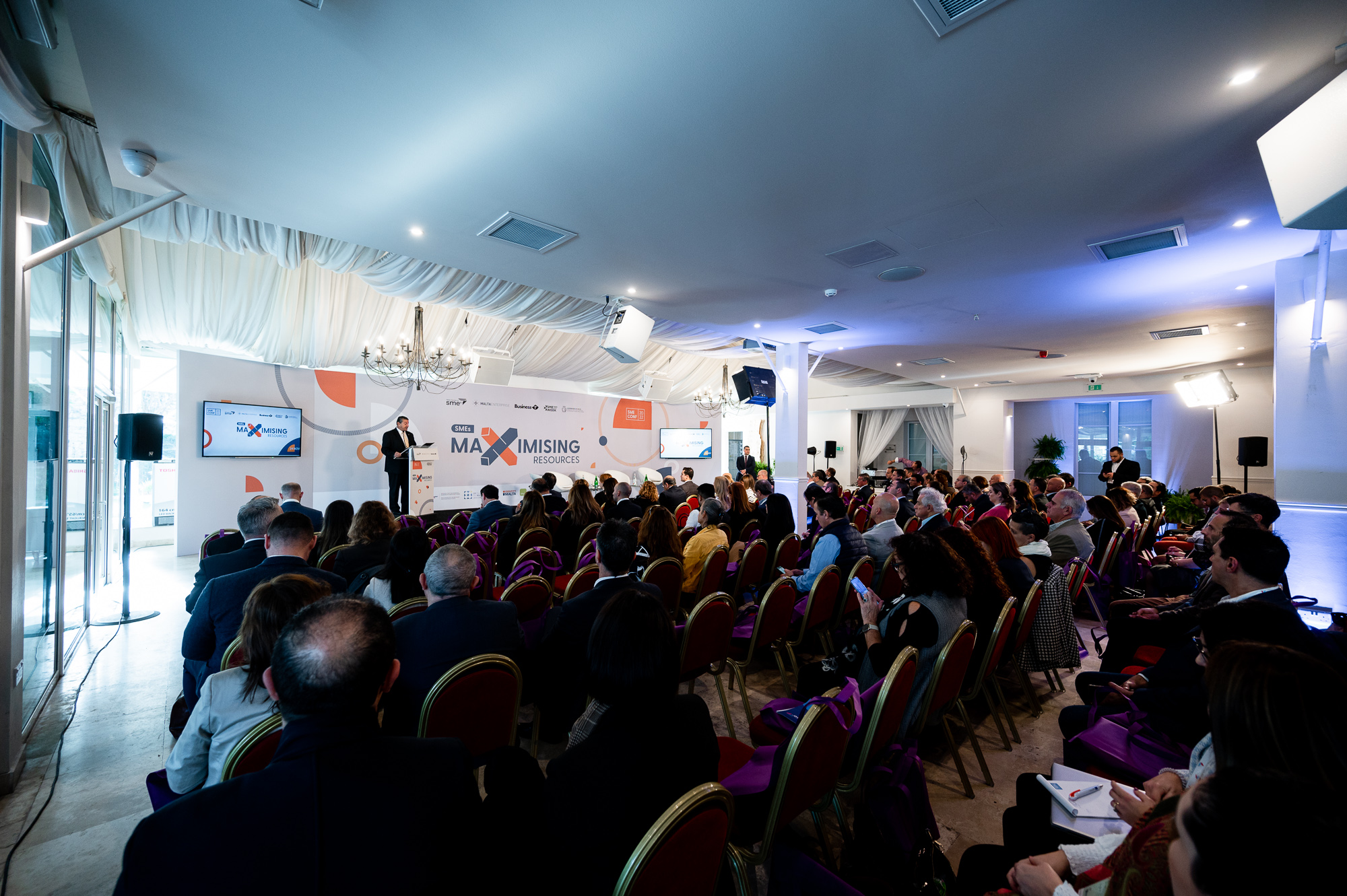 The Malta Chamber of SMEs in collaboration with Business first and Malta Enterprise on Thursday organised the SME Conference 2022 with the main theme being SMEs Maximising resources.
300 participants attended the conference which focused on the main challenges and businesses are facing. This includes boosting productivity and employee retention, sourcing foreign workers of quality, digital investments and achieving sustainability.
Malta Chamber of SMEs President Mr Paul Abela said that now that Covid is something of the past, we encourage SME's to continue to look forward and invest, while working to Maximise their resources in order to combat the current challenges.
Enterprise Minister Hon. Miriam Dalli reiterated the Government's commitment to support companies in their twin transition towards a sustainable and digital business model whilst becoming more competitive. "Budget 2023 will see the doubling of the financial assistance provided to companies by Malta Enterprise, which together with the Family Business Office and Business First will remain a key enabler of growth for our SMEs in the years to come," Minister Dalli said.
Hon. Silvio Schembri, Minister for the Economy, EU Funds and Lands, during his address to small and medium-sized businesses stated that the Government's assistance to businesses is helping to operate smoothly and further scaling up their operations.
Among the measures, he mentioned the recovery plan where businesses can apply for funds to further improve their operation, both in digital and energy-efficient terms.
The SME Conference is well renowned for its organised networking sessions and participants had the opportunity to network with fellow business people from different sectors.