SMEunited Board of Directors highlights key actions for recovery
05 March 2021
1 year after the Covid pandemic hit Europe, uncertainty remains for many SMEs. The sanitary measures continue to weigh on turnover, thus raising concerns about investment capacity and solvency
Malta Chamber of SMEs President Mr Paul Abela participated during the meeting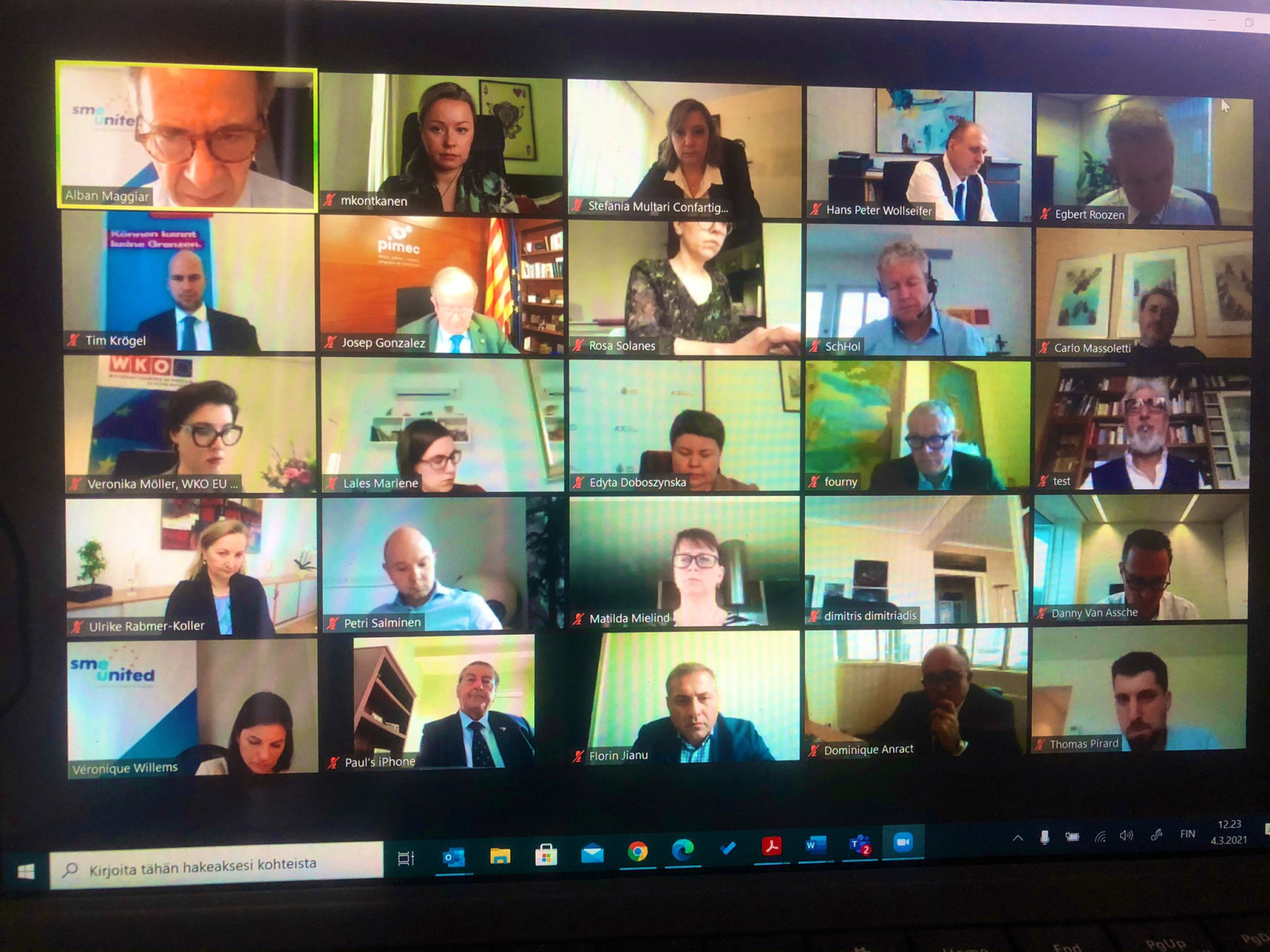 In the shadow of the ongoing confinement that has been testing the limits of entrepreneurs, self-employed and employees, President Maggiar opened the SMEunited Board of Directors marking the importance of acting together. Moreover, he emphasised "European Crafts and SMEs are ready to support the vaccination campaign to ensure an open single market again as soon as possible".
Regarding the Next Generation EU (NGEU), the Board discussed actions taken by SMEunited and its members on the design of National Recovery and Resilience Plans. They called on Member States once more to involve SME organisations in the elaboration and implementation of the Plans. Additionally, they exchanged views about measures to mitigate the increasing risk of insolvency among SMEs, mentioning the importance of Early Warning Mechanisms.
They turned to a discussion on the  actions  in the run up to the Social Summit in Porto. The Board of Directors reconfirmed SMEunited's key priorities for the implementation of the European Pillar of Social Rights.
Finally, the Board of Directors also took stock of the state of play of priority files for 2021. Some of the topics discussed were Better Regulation, Sustainable Corporate Governance, Access to Data, Sustainable Finance Strategy, Minimum Wages, Skills and Green Deal.