SME Chamber participated during a conference by the Malta Sustainability Forum organised by APS Bank
17 November 2022
The discussion focused on the Voluntary Occupational Retirement Pension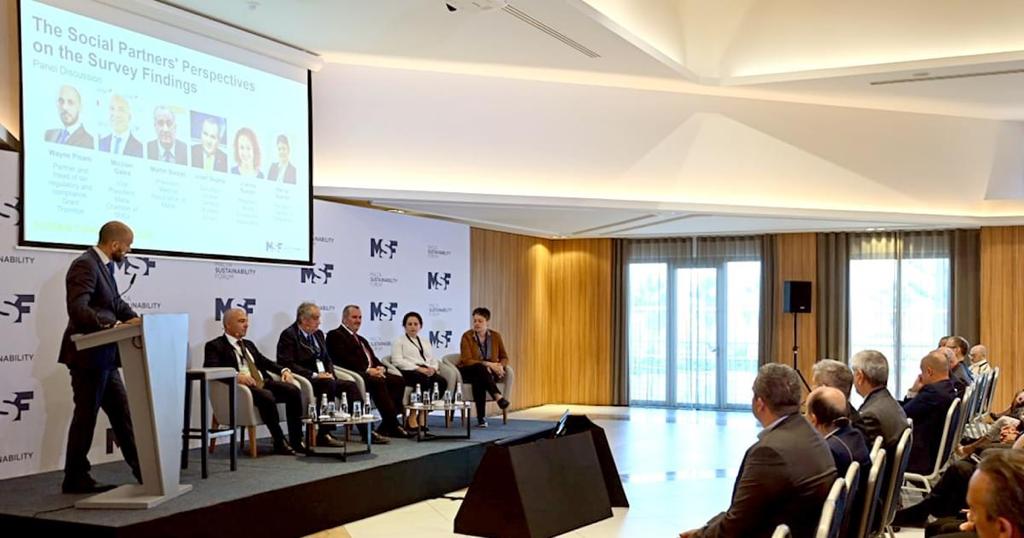 SME Chamber Vice President, Michael Galea, participated in a panel discussion during a conference by the Malta Sustainability Forum organised by APS Bank.
The panel discussed the outcome of the survey findings held recently by Misco for APS bank with the theme "Voluntary Occupational Retirement Pension" bridging the pension gap.
The conference focused on the pension sustainability and adequacy which were held through a broad spectrum of speakers, including the finance minister Mr Clyde Caruana, social partners, employers, unions and other local and foreign experts.
The topics addressed by Mr Galea revolved around the property dynamics, the knock on effect of the property market on the Maltese economy. The trust that the Maltese people have towards this sector in terms of capital appreciation and return on investment which can serve as a second pension when the owner of the property arrives at retirement age.
The take up of the Voluntary Occupational Retirement Scheme was also addressed and what challenges the market is facing to reach the targets that one expects after seven years from the launch in 2015.
As a way forward it is being recommended that an automatic enrolment pension scheme will replace the existing scheme so as to encourage more people taking on the second pillar pension even from an early stage from when a person gets employed. It is being recommended that this scheme will also have an opt out option.