SME Chamber organises a conference on skills and re-skilling
21 June 2023
This conference was organised as part of Crosswork project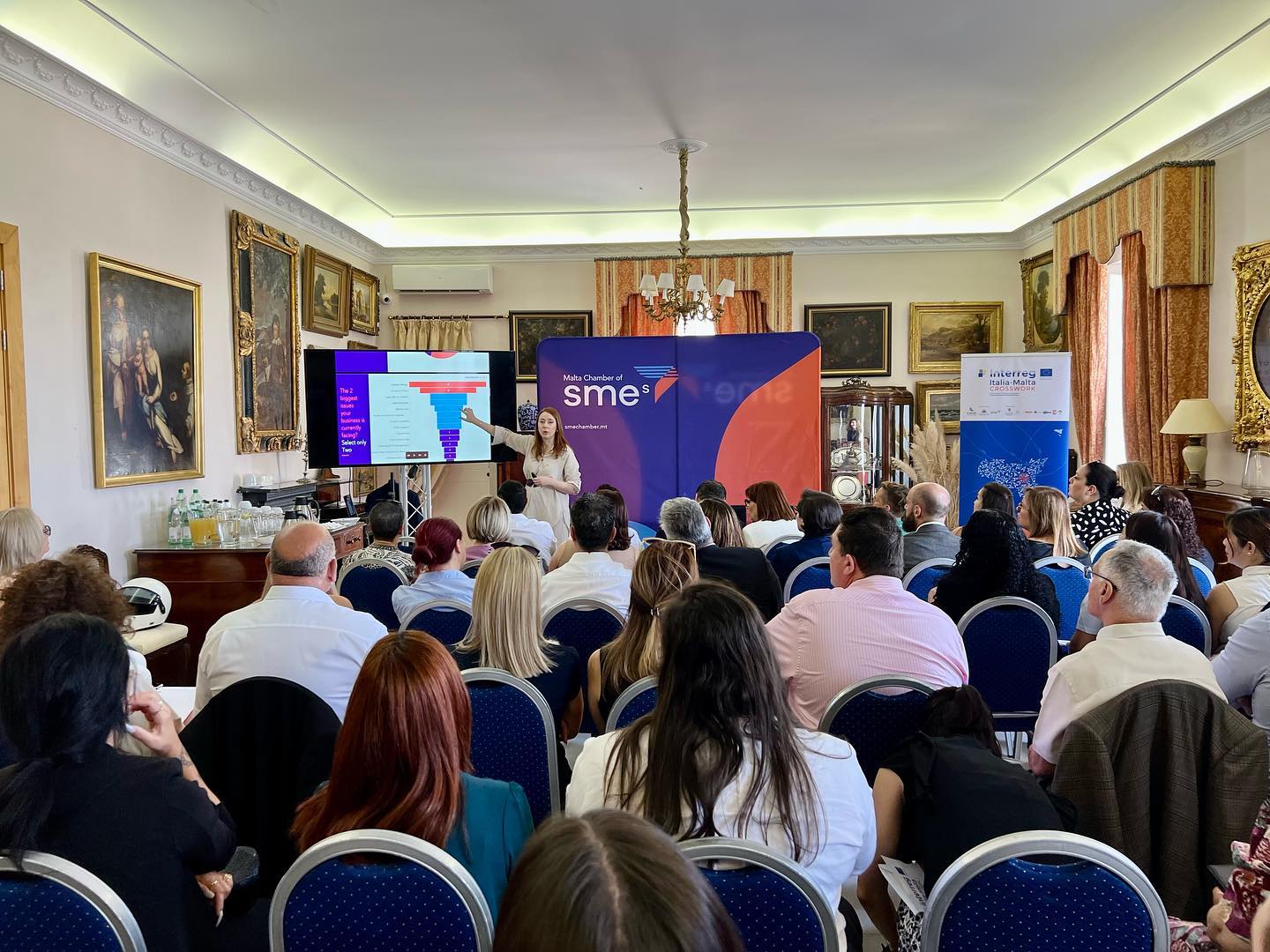 The Malta Chamber of SMEs earlier today organised a conference as part of Crosswork project entitled 'Aligning Human Resources with Organisational needs'.
The conference focused on skills and solutions to lack of skills with the participation of various key government entities.
The conference 'Aligning human resources with organizational needs was held – contextualized to the 'EU cross-border mobility initiative Crosswork promoted within the Interreg Italy-Malta programme' – whose main topic was the search for specific skills in the world of work.
Through the words of the speakers, as well as the main project partner, Abigail Agius Mamo – CEO of the Malta Chamber of SMEs, Rosario Alescio and Cristina Dragoi, respectively President and Senior Expert of Logos Cooperative Society, Clayton Cutajaw – Director of Strategy and Lifelong Learning of the National Skills Council,  shed light on the virtuous mechanism that can be achieved by promoting the 𝐂𝐫𝐨𝐬𝐬𝐰𝐨𝐫𝐤 platform to companies with staff shortages and unemployed job seekers.
𝐈𝐭𝐚𝐥𝐲 and 𝐌𝐚𝐥𝐭𝐚 are actively working to support each other by establishing a synergistic collaboration that aims to nourish the whole sector of active labor policies, especially in the Sicilian and Maltese territories.