SME Chamber meets the Minister for Finance to discuss issues related to Banking
27 August 2021
The Malta Chamber of SMEs has held a meeting with the Minister for Finance Hon. Dr. Clyde Caruana in order to voice its concerns on a number of issues relating directly to Banking.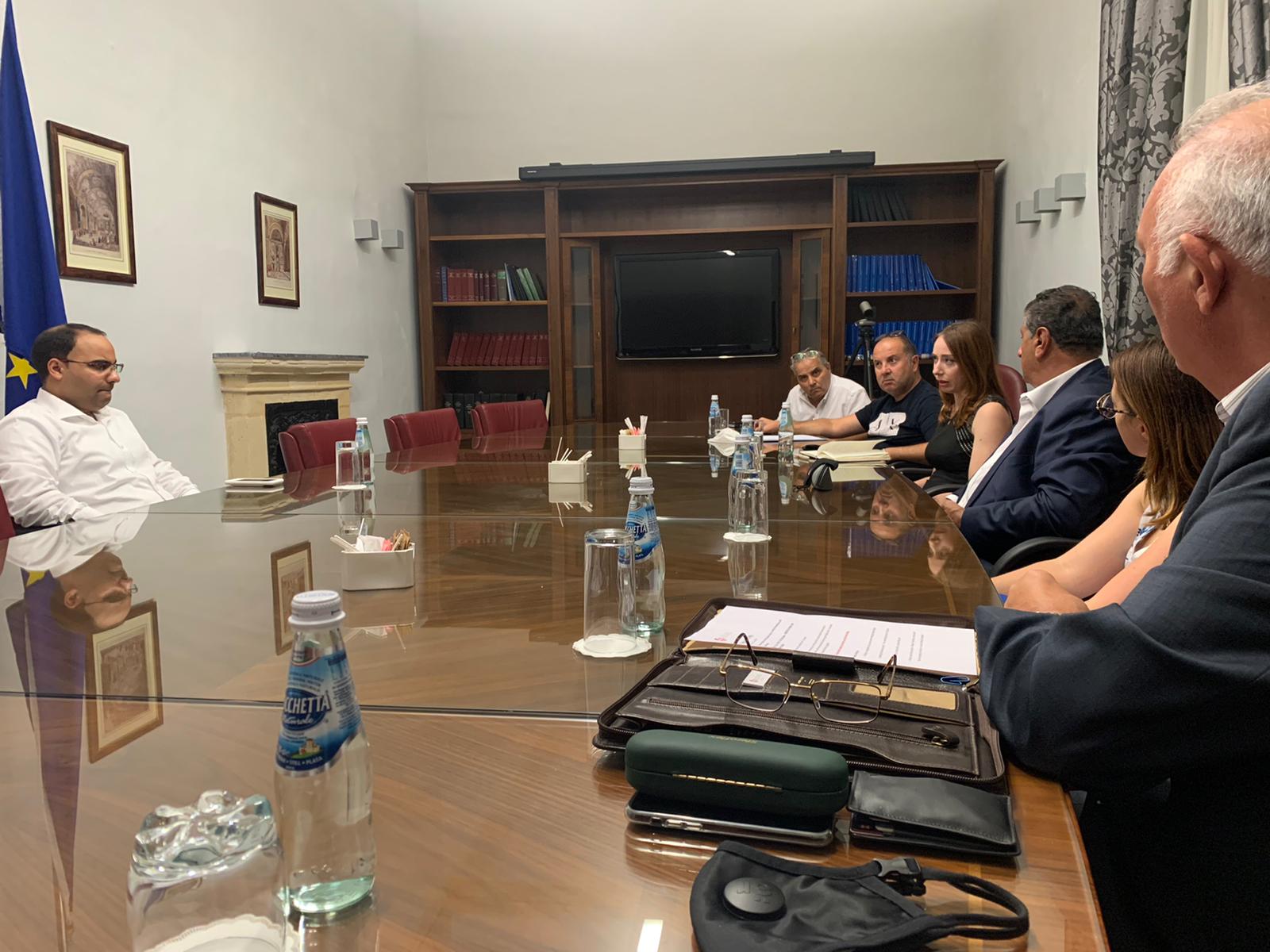 The Main issues highlighted during the meeting where:
Excessive Bank Charges:
The SME Chamber raised its members concerns on the regular increase in bank charges, these mainly relate with cash deposit, cash handling fees, account maintenance and other administrative charges. The SME Chamber highlighted the fact that the main banks in Malta have an obligation to provide basic services, given their dominant position in the Market.
The SME Chamber has reaffirmed its position to follow this issue and seek a workable solution for its members.
Burdensome Administrative and Bureaucratic Procedures.
During the meeting the SME Chamber emphasised that the increase in paperwork and bureaucratic procedures are slowing their productivity and increasing costs for businesses. Although the SME Chamber fully understands that certain procedures need to be in place (especially following Malta's greylisitng), processes can be improved in order to alleviate additional administrative procedures. Members regularly note that such requirements increase indirect costs and take a toll on business resources, which resources can be put to better use.
General Issues with Banking
Members represented by the SME Chamber in particular Company Service Providers regularly complain on the ever increasing issue to set-up bank accounts for a number of businesses in particularly start-ups wishing to start operation.
The SME Chamber also raised its concern on this becoming more problematic in the coming months in light of the FATF Grey lisiting.
The Malta Chamber of SMEs has called on the Minister for Finance to seek other alternatives and possibly find a long term solution for this ever-growing issue.
The SME Chamber has agreed to keep following the above and other possible issues in the future and keep an open line of communication with Hon. Caruana informing him directly with any developments and any othe issues encountered by our members from time to time.