SME Chamber meets Minister Aaron Farrugia and presents proposals to tackle the traffic situation
06 March 2023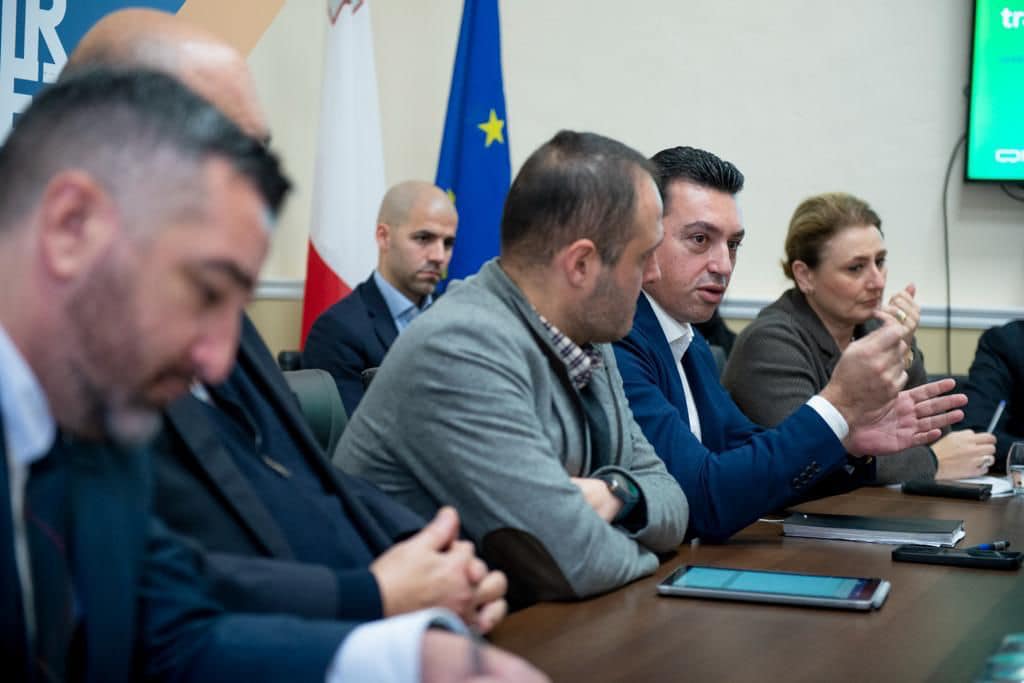 During the last weeks the SME Chamber has been collating input from businesses and put together a set of proposals to tackle the traffic situation. Amongst which:
Govt to set the example for collective transport & teleworking
Reinstate Covid employer support for remote working
All encompassing hybrid transport APP Real time updates
Mobility wallets for users
Integration of traffic plans in road works and planning
Optimisation of parking in commercial centres
Incentives for businesses to operate off-peak
Extend hours of Freeport, Customs clearance, etc
Additional cargo dept points for Gozo
Waste collection after 19.00 hrs
Delivery hubs
More frequent, shorter routes by public transport
The SME Chamber is committed to work closely with Minister Aaron Farrugia, Foundation for Transport, Transport Malta, Tallinja to work into the details of the implementation measures.
The SME Chamber was represented by CEO Ms Abigail Agius Mamo, Deputy President Philip Fenech , Vice-Presidents Marcel Mizzi and Michael Galea and Council Members Sergio Camilleri, Robert Micallef & Mario Ciantar.