SME Chamber meet Microsoft CEO for Malta, Cyprus and Greece
27 August 2021
Greater support for businesses to protect themselves against cyber attacks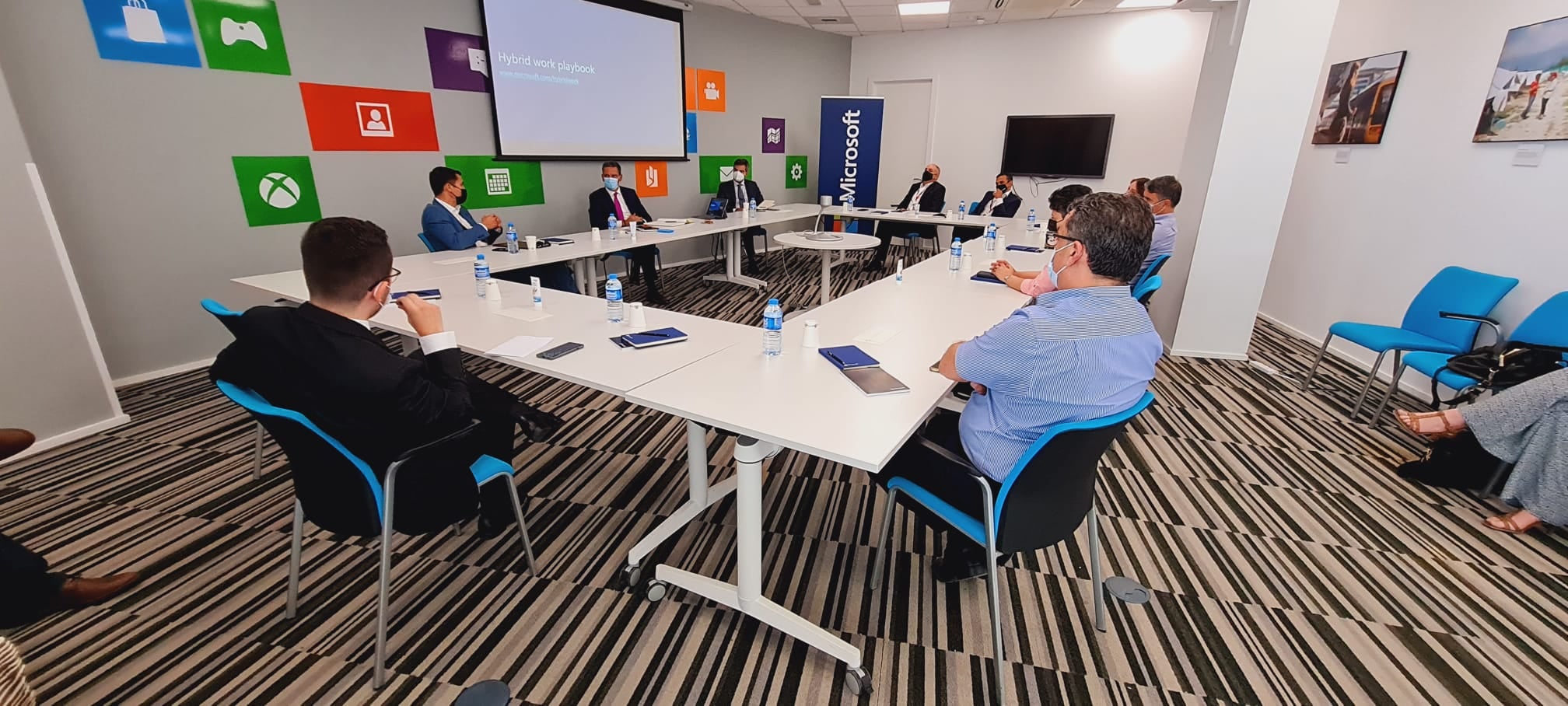 Malta Chamber of SMEs Vice President Marcel Mizzi and CEO Abigail Mamo met the Microsoft CEO responsible for Malta, Cyprus and Greece.
Microsoft shared a number of interesting facts in a presentation:
73% of workforce want flexibility yet 67% want more direct face-to-face collaboration and interaction

Microsoft intercepted 13 billion emails that pose the threat of cybercrime in 2019, and this number went up to 30 billion in 2020

Maltese SMEs appreciate, now more than ever, how important going digital  is yet the journey is far from complete.
Hybrid working systems are still not working to their full potential

eCommerce and Digitalisation processes need further development and refinement

More role models in IT are needed to inspire our young towards these careers

Greater support for businesses to protect themselves against cyber attacks

Abigail Mamo mentioned that even though Maltese businesses had been reluctant, now they were embracing digital like never before. This however has meant investments that usually take more time in terms of planning were carried out too quickly and with limited resources.
Another aspect pointed out is that while remote working worked better than expected, business owners still expressed their worry in relation to the absent social interaction which effected the drive of the team. Many times we look at business owners as the ones who have all the answers, yet in reality many are not proficient on this new way of working and how to keep the team knit together. The reality also is that remote working systems do not provide for a full replacement of the working environment, and a hybrid system is something businesses are working towards.
Cyber security is another area that was highlighted as an area of concern. Increasingly, businesses big and small alike, are constant targets and falling victims of cyber security. Apart from awareness raising more support is necessary to help businesses move towards protecting themselves against cyber-treats.