Smart and Sustainable Investment Scheme 2021 launched
08 October 2021
The scheme encourages enterprises to invest in sustainable and digitalised operations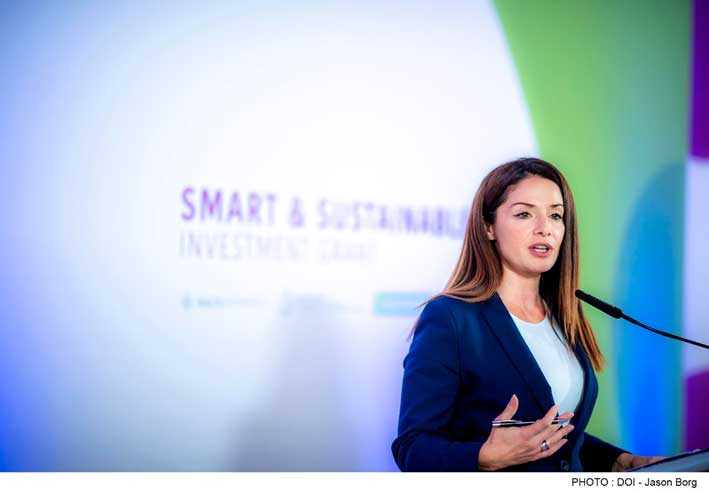 To further encourage enterprises to invest in sustainable and digitalised operations, businesses may benefit from up to €70,000 to implement projects which lead to more sustainable and digital processes.
The Smart & Sustainable scheme, managed by Malta Enterprise, will incentivize more competitiveness and better use of resources which will enhance the economic activity of these businesses.
This was announced by the Minister for Energy, Enterprise and Sustainable Development Miriam Dalli together with Malta Enterprise CEO Kurt Farrugia.
With the Smart & Sustainable scheme, businesses can benefit from up to €50,000 for every project, whereby those eligible can benefit from a 50% of the total eligible costs. Moreover, those eligible for this scheme may also benefit from a tax credit of up to €20,000 for each product which satisfies at least two from the three criteria, which are:
New investment or an expansion in Gozo.
A project which will be implemented by an enterprise which is in a start-up phase.
Reduction of carbon which is determined through an independent auditor by the enterprise
If a project satisfies one criteria, the tax credit assistance will amount to €10,000.
The European Union is committed to becoming the first climate-neutral bloc in the world by 2050.
This requires significant investment from both the EU and the national public sector, as well as the private sector. Apart from being an obligation, the twin transition to more digital and environmentally-sustainable business practices provides an opportunity for enterprises to grow, enhance their competitiveness and improve sustainability of the economic activity.
Malta Enterprise, as a pivotal economic development agency in Malta, will be supporting business in their investments to incentivise the adoption of these twin transition paths for growth.The Smart and Sustainable Investment Grant provides business funding to support the undertaking of investments that lead to more sustainable and digitalised processes leading to the enhancement of competitiveness of the enterprises through the optimisation of the use of resources in their activities.
To assist companies in kick-starting the investment cycle after the pandemic
To signal the policy direction in terms of new economic niches which the country intends to develop in line with the European Green Deal
Investment made by start-up companies,
Investments which directly create new green jobs
Applications will be available from mid-November.