PRESS RELEASE: MALTA BUSINESS AWARDS: "An opportunity to showcase unique initiatives"
19 September 2022
Last few days remaining. Application submission deadline is on Sunday 25th of September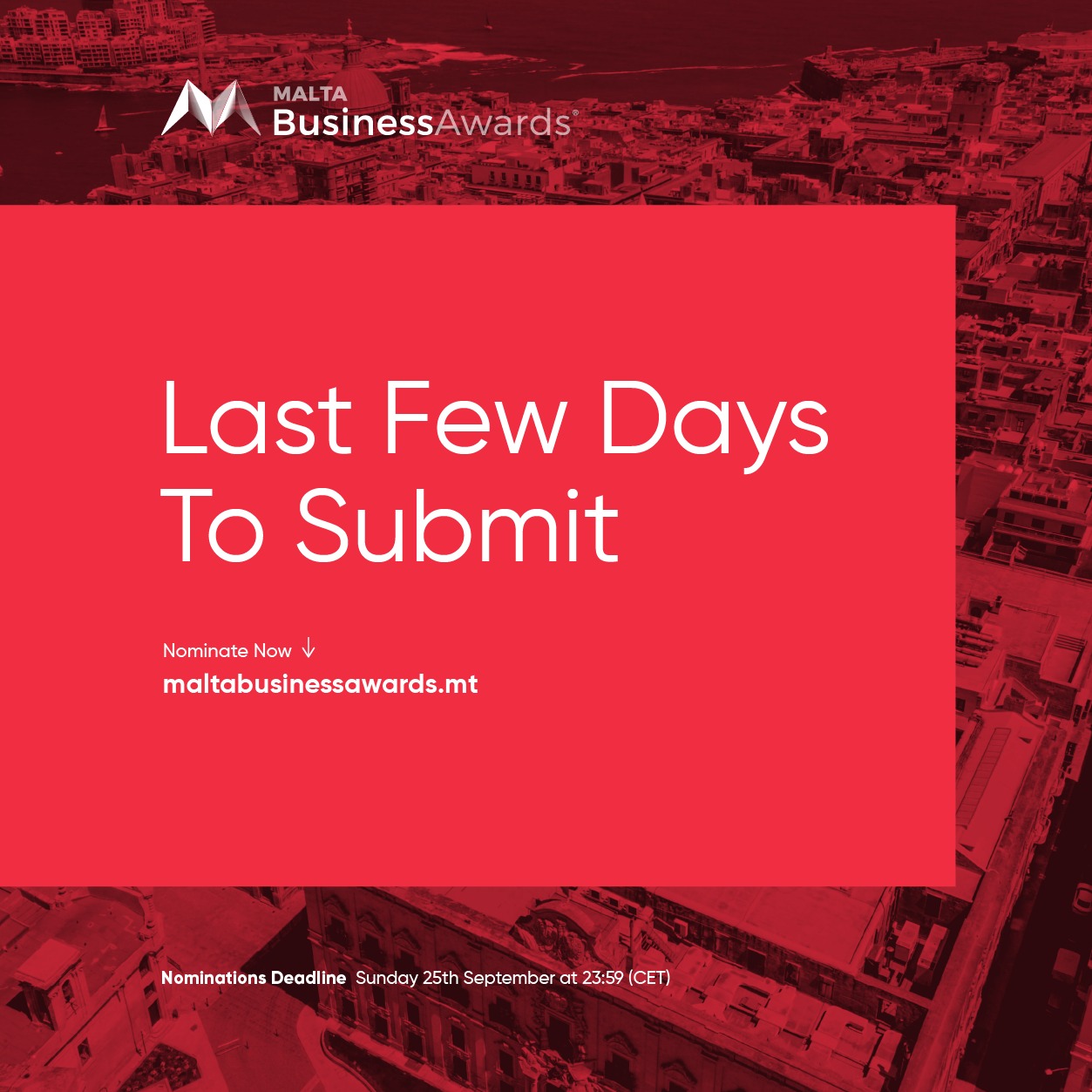 The first edition of the Malta Business Awards, announced earlier this month, is nearing the end of its first phase, with applications being accepted until Sunday the 25th of September at 23:59 (CET)
The Malta Chamber of SMEs and Malta Enterprise are working together to organise this first edition of the Malta Business Awards.
The CEO of the Malta Chamber of SMEs, Ms. Abigail Agius Mamo, said that the Malta Business Awards are a platform for business celebration. The Malta Business Awards, according to Ms. Agius Mamo, are an opportunity for businesses to showcase great initiative in a variety of themes of high importance for all today, including the social and environmental.  Businesses are sometimes portrayed in a negative light, but in reality, there are more businesses that take positive initiatives and these rarely make headlines. The Malta Business Awards will not only present an award of recognition but will also give visibility to unique initiatives taken by businesses with the aim of generating more good and inspiring others.
Following the submission deadline of Sunday, September 25 and an evaluation by an impartial panels, the finalists will be revealed on October 10th. The winners will be revealed at the Gala Night, which will take place on Friday, October 28, at the Mediterranean Conference Centre in Valletta. Numerous businesses have submitted applications for one of the 24 awards since the launch of the awards.
Businesses can submit their application themselves or they can even be nominated by third parties. Applications are open until the 25th of September 23:59 (CET) on www.maltabusinessawards.mt.