Paul Abela re-elected as Malta Chamber of SMEs President for the year 2021-2022
07 April 2021
SME Chamber welcomes two new members amongst which a youth entrepreneur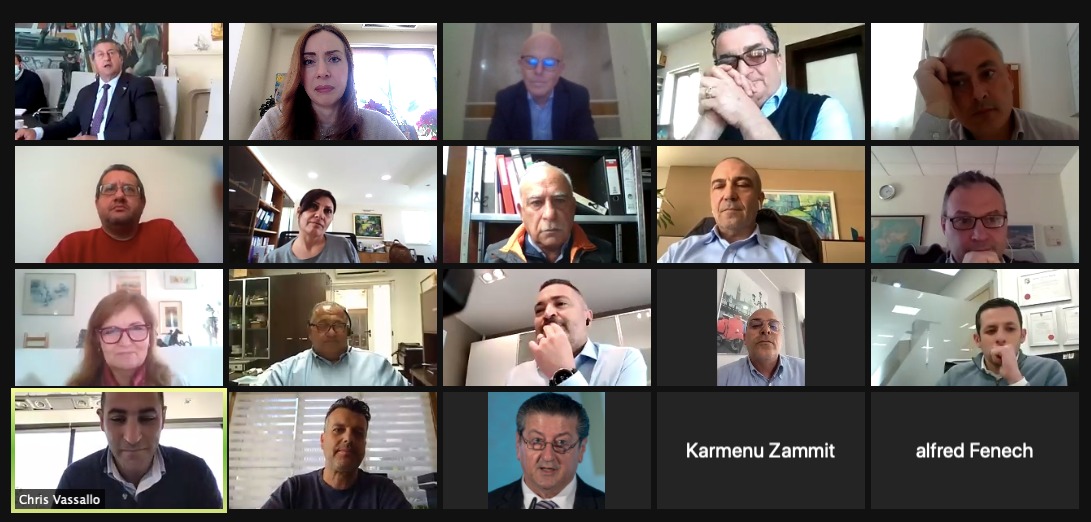 During the first council meeting following the Annual General Meeting Mr Abela thanked the Council for their support and showing him trust in leading the organisation for another year.
Paul Abela stated that 'The Covid-19 pandemic has given businesses a very difficult 2020. 2021 has also not started on the right foot, yet the SME Chamber is well equipped to continue supporting its members in this unprecedented challenge'. Mr Abela also stated that during this coming year he will continue working on strengthening the organization and building on over 72 years of success that the Chamber of SMEs has achieved.
The SME Chamber today also welcomed two new Council members, one of whom a youth entrepreneur to continue building on the already diverse composition of the SME Chamber's Council.
Malta Chamber of SMEs CEO Ms Abigail Mamo welcomed the Council for the year 2021-2022 and said that Covid and the way ahead provides for a very big challenge and there are many serious situations that our organisation will have to face and help businesses overcome until the recovery actually starts. The future is not a certain one and our role, in all its functions, has to be much bigger in these times.
5 officers were elected as Vice-Presidents: Philip Fenech as Vice President Policy and Strategy; Marcel Mizzi as Vice President Finance and Administration; Sergio Camilleri as Vice President Sectors; Michael Galea as Vice President Districts and Localities, Chris Vassallo as Vice President International Relations and Patrick Cutajar who was elected for the first time as Vice President Training and Development.