Minister Carmela Abela congratulates the SME Chamber on being awarded the Civil Solidarity Prize
03 March 2021
The Chamber was awarded the Civil Solidarity Prize for its support to SMEs during the uncertain COVID-19 times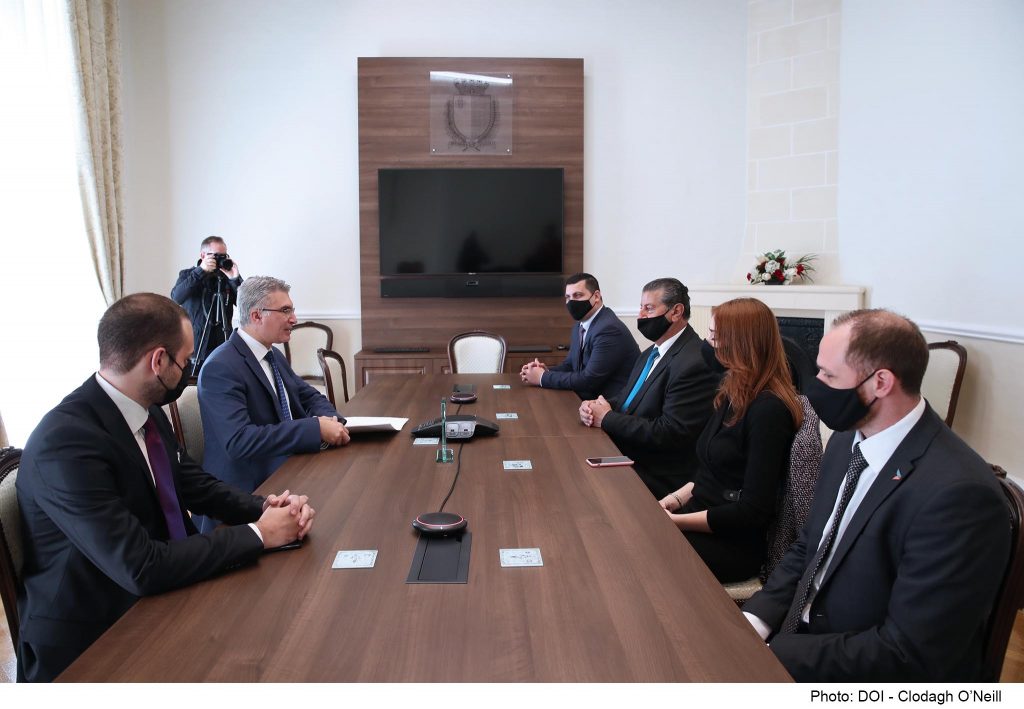 Minister within the Office of the Prime Minister Carmelo Abela welcomed representatives from the Malta Chamber of SMEs in order to congratulate them for the Civil Solidarity Prize awarded to it by The European Economic and Social Committee (EESC).
The Chamber was awarded the Civil Solidarity Prize for its support to SMEs during the uncertain COVID-19 times.
Minister Carmelo Abela commended the Chamber for this award and said that this shows its commitment to protecting the interests of all its members. He stated the Government's commitment in supporting social partners in their work in ensuring better conditions for their members as well as being a trusted stakeholder in important matters.