MENT+: Free service for enterprises that combines mental health and entrepreneurship
27 August 2021
Malta Chamber of SMEs encourages business owners to safeguard their mental health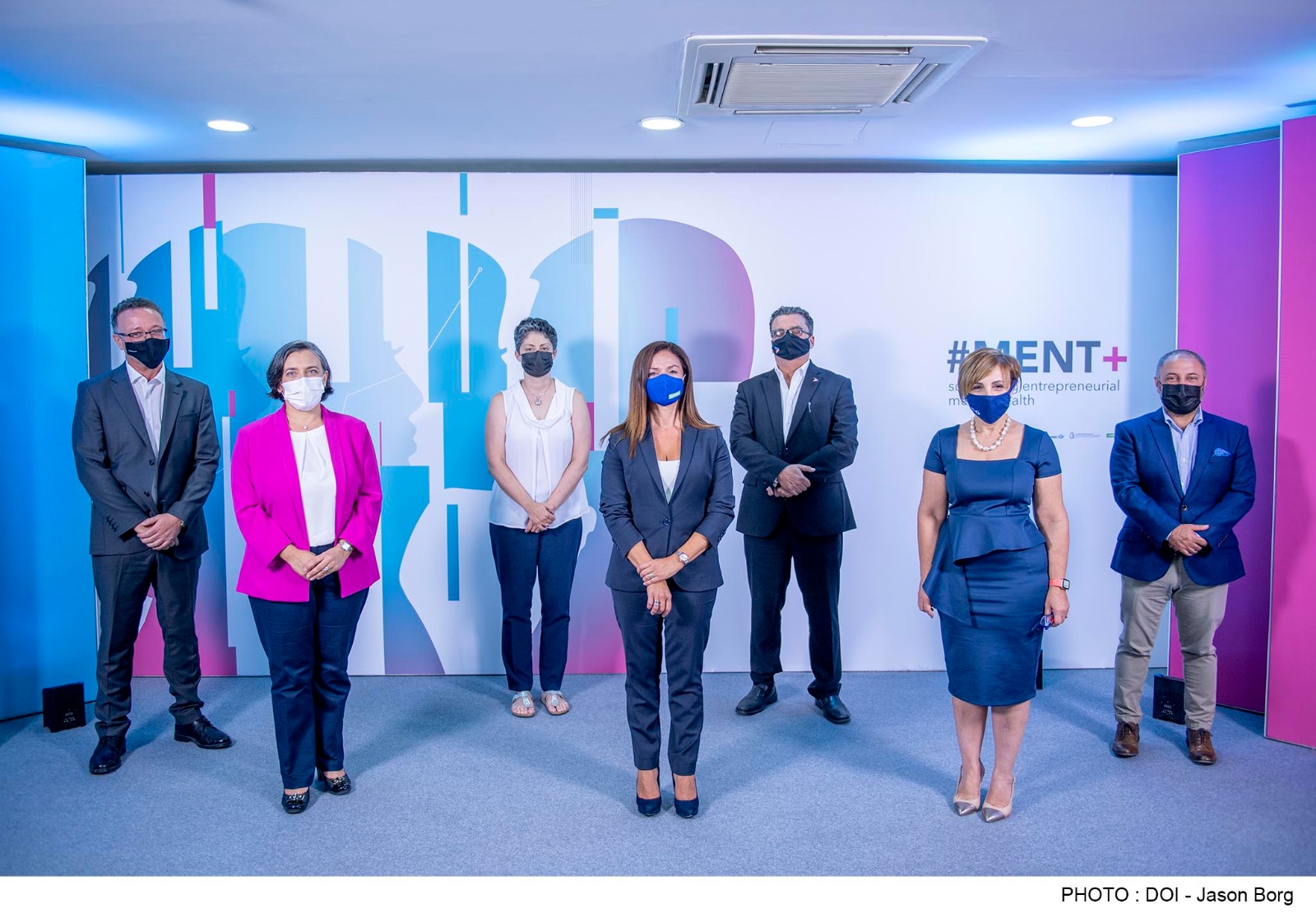 In collaboration between government entities, business representatives and the Richmond Foundation, a mental health assistance service is to be made available.
MENT + is an initiative launched after several businesses recognised the impact of the pandemic on mental health.
The agreement was signed between Malta Enterprise, Business First, Malta Chamber of SME's, the Chamber of Commerce and the Richmond Foundation, in the presence of Minister for Energy, Enterprise and Sustainable Development Miriam Dalli.
The MENT+ service will be provided in two ways: firstly, through the website www.mentrepreneurial.com, where training will be provided in the form of short clips tackling topics such as how one can adapt to change, mental health and resilience, amongst others.
Secondly, for those who would like further assistance, the Richmond Foundation will be providing more aid through one-to-one sessions to address further the needs of the individual.
Minister Miriam Dalli explained that during the past months, Business First was instrumental in supporting enterprises, working together with Malta Enterprise. "The pandemic has not only impacted our economy but also the mental health of many people, employers and businesses.
Therefore, with this agreement, we will provide the MENT+ service, to assist enterprises in an effective and realistic way", said Minister Dalli.
Chief Executive of Business First, Ms Marika Tonna, said that, "Business First has direct experience with businesses and enterprises. During the pandemic, Business First assisted more than 146,000 clients. Apart from the financial assistance provided by the government – such as the wage supplement and other schemes – businesses needed guidance on how to cope with mental health and how to address the changes that were brought about by the pandemic, which impacted employees, clients and businesses". "One's wellbeing is not complete if one is not taking care of their mental health, as this will affect productivity and innovation. Therefore, it is crucial to integrate mental health with business.
This service will meet the needs of employers and directors in various businesses", stated Richmond Foundation Chief Executive Ms Stephania Dimech Sant.