DON'T FIT IN, STAND OUT
27 August 2021
It's your time to #ShineAtUM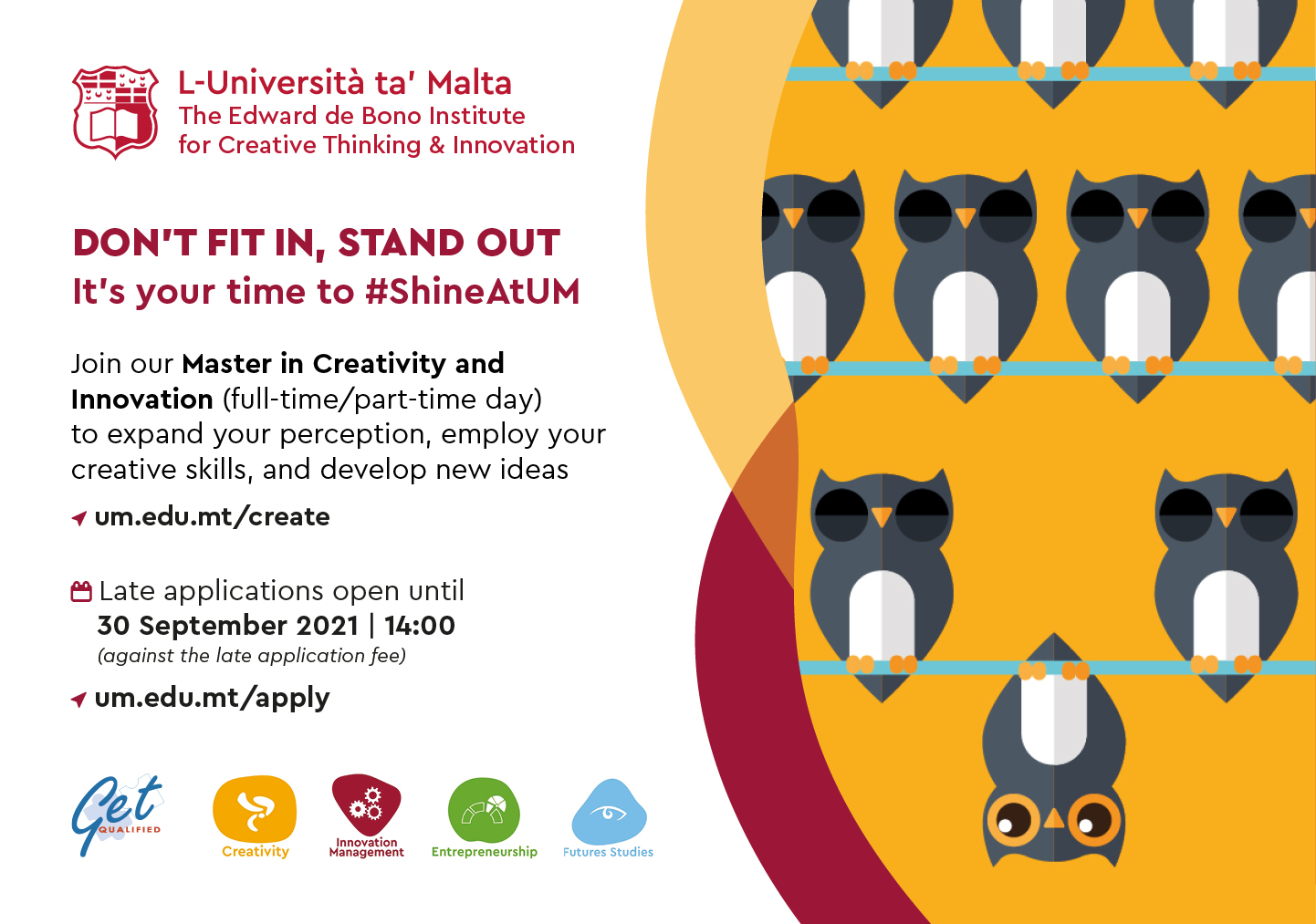 Join the Master in Creativity and Innovation (full time/part time day) at the Edward de Bono Institute for Creative Thinking and Innovation next October!
Applications are open until 30th September at 14.00 against the University of Malta's late application fee.
This course is relevant for business owners as it equips them with various competences to strengthen their entrepreneurial mindset, sustain their ventures, and stand out from the competition.
These include creative idea generation and problem-solving, opportunity identification, business modelling, and innovation management.
It is open to applicants in possession of an undergraduate degree in any subject from the University of Malta, or an equivalent qualification obtained from any other recognised university.
It therefore attracts local and international students from diverse educational and professional backgrounds.
Eligible students may benefit from a tax credit of up to 70% of the course fees under the 'Get Qualified' scheme.
For further details, email , phone 2340 2434, or visit:
Master Full-Time: https://www.um.edu.mt/courses/overview/PMCAIFTT8-2021-2-O
Master Part-Time Day: https://www.um.edu.mt/courses/overview/PMCAIPDT8-2021-2-O