Malta Enterprise launches the Brexit Impact Check
25 January 2021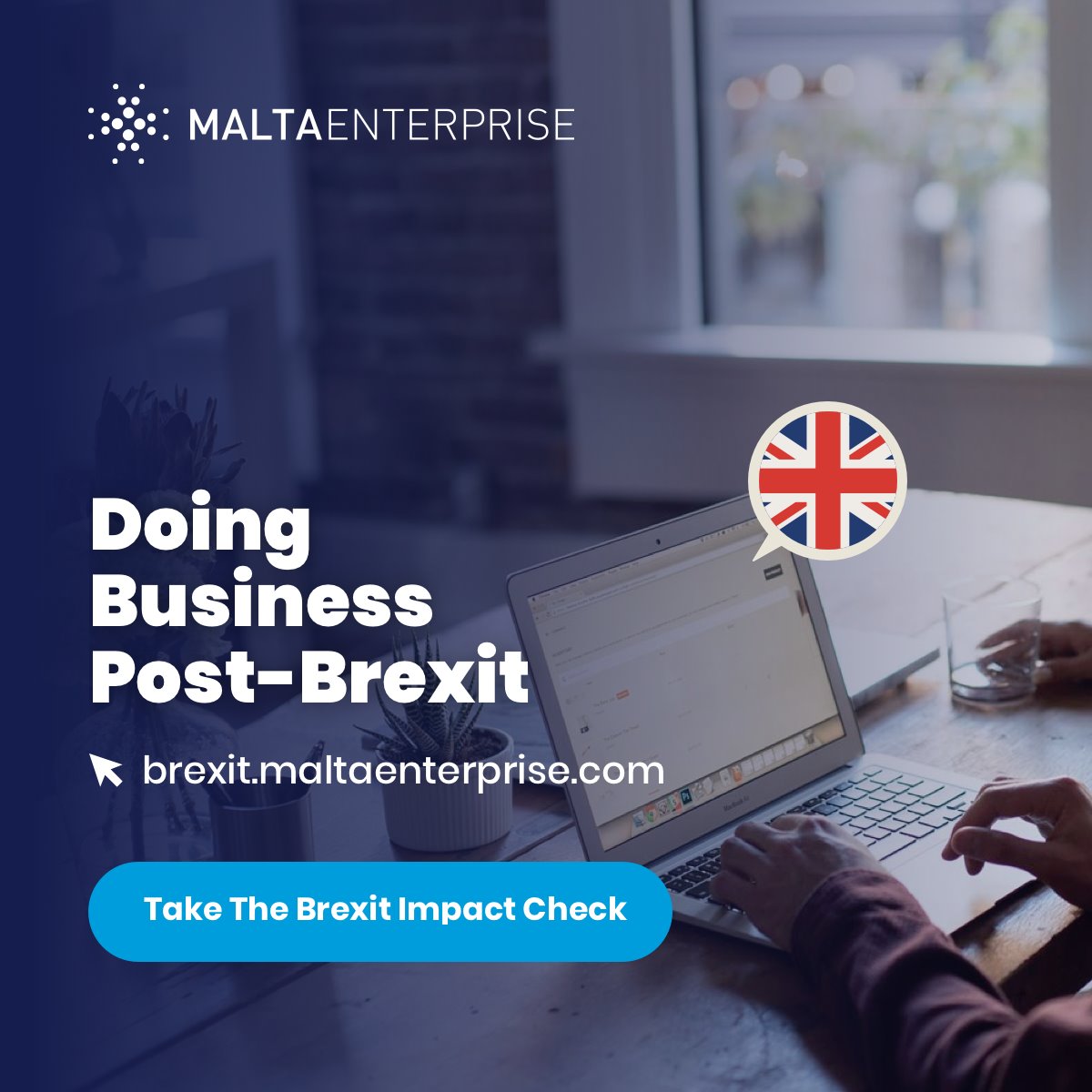 Malta Enterprise invites businesses and self-employed operating from Malta to take a Brexit Impact Check through the newly launched Brexit website: brexit.maltaenterprise.com
The website aims to serve as repository of information for businesses who following the EU-UK  Trade and Cooperation Agreement, which had been reached on 24th December 2020, are in the process of understanding the full impact of this new reality on their business.
The structure of the website provides a user-friendly question and answer format, which guides the businesses accordingly. The website also links the users to other government entities such as Customs Department, Malta Competition & Consumer Affairs Authority (MCCAA), Environmental & Resources Authority (ERA), and the Commerce Department, the Medicines Authority, Transport Malta, the Plant Health Directorate and the Information and Data Protection Commissioner website.
The Brexit Impact Check is the result of collaborative exercise among various government entities in order to assist businesses that may be effected in one or more of the following matters: (i) Imports, (ii) Exports, (iii) Services, (iv) Transport, (v) Supply, (vi) Digital Data and Services, and (vii) Intellectual Property Rights.
Businesses are also encouraged to familiarise themselves with the content on other government websites such as that of Customs, MCCAA, the EU Coordination Department (formerly known as EU Secretariat) and the Commerce Department, among others.
The Brexit Impact Check serves as a starting point and will be updated from time to time in order to reflect new details and more in-depth information generated from interactions with local and international authorities; as well as feedback and interactions with clients in relation to more specific cases.
Businesses are encouraged to submit their questions and suggestions on .
Nous livrons dans les principales villes très peuplées mais aussi dans de plus modestes et discrètes zones comme Villeurbanne, Le Mans, Brest, Tours, Tous les départements français sont couverts : du Doubs au Jura en passant par le Finistère et le Morbihan. Nous utilisons les cookies pour améliorer votre expérience. https://www.viagrasansordonnancefr.com/ En continuant de visiter ce site, vous acceptez l'utilisation de ces cookies.