Malta Chamber of SMEs wins the National Supporting Business Award 2021
07 December 2021
SME Chamber President Mr Paul Abela and CEO Ms Abigail Agius Mamo received the award during a ceremony at Saint James Cavalier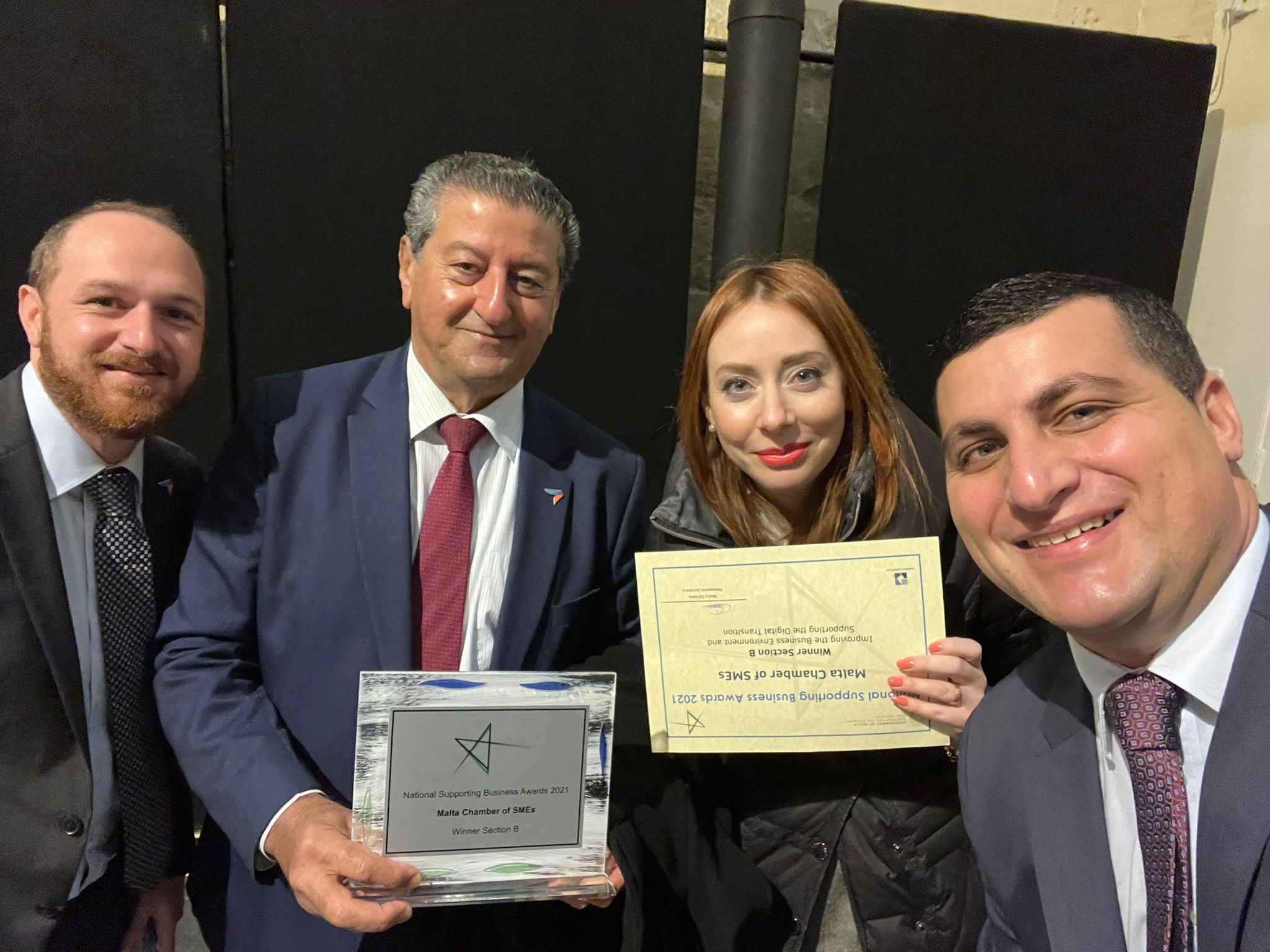 The Malta Chamber of SMEs was awarded the National Supporting Business Award 2021 for the constant support to its members.
The NSBA awards were organised by the Commerce Department within the Ministry for Economy and Industry.
The Malta Chamber of SMEs nomination submission was entitled 'With You All the Way', which provided online advice and peer support to help thousands of SMEs adapt to a changed business environment.
Hundreds of SMEs have benefitted from this assistance, provided through a number of webinars, information sessions and virtual meetings, to increase their online presence and digitalise their services and operations.
Thanks to the efforts and initiatives by the Malta Chamber of SMEs, amongst others, many of these small and medium-sized enterprises which face a number of hardships throughout the pandemic, have managed to overcome hurdles and then transform them into new opportunities to evolve and grow into stronger and more resilient businesses.
As winner of this years' National Supporting Business Award the SME Chamber was also nominated for the European Enterprise Promotion Awards (EEPA).