Malta Chamber of SMEs signs a collaborative agreement with MCAST for its first Professional Research Doctorate focusing on Competitive Behaviour of Small Organisations
21 June 2021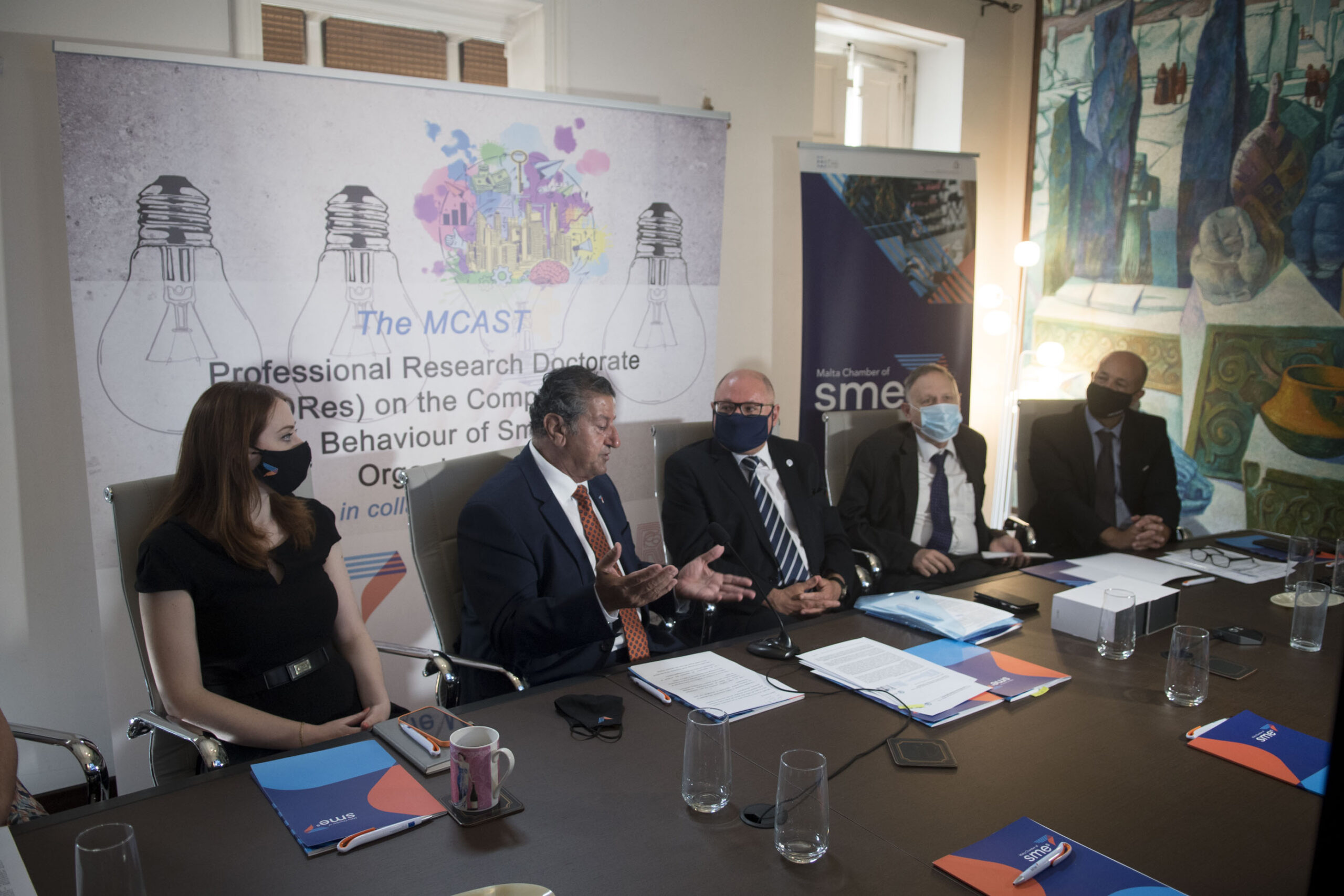 The Malta Chamber of SMEs signed a collaborative agreement  with MCAST for the introduction of a new Professional Research Doctorate (DRes) at the College. This programme of studies is the first of its kind provided at MCAST. The doctorate is a research-based EQF/MQF Level 8 qualification and focuses on the competitive behaviour of small organisations within small island states.
The announcement was made today during the signing of a collaborative agreement with the Malta Chamber of SMEs.
Statistics developed by the National Statistics Office (NSO) have identified around 30,000 small firms operational in Malta. According to the NSO, these small organisations are responsible for more than 65% of employment in Malta. The NSO's findings highlight the importance of conducting research aimed to help small organisations grow and thrive.
Mr Paul Abela, President of the Malta Chamber of SMEs and Ms Abigail Mamo, CEO of the Malta Chamber of SMEs said, "MCAST is a very important pillar in our education system, and it is also an entity with whom we share many common goals related to how education should contribute to Malta's economic development. Therefore, the Malta Chamber of SMEs is very pleased to be sharing another opportunity to strengthen our joint collaboration. This is one of a number of initiatives the Malta Chamber of SMEs is working on, with the ultimate objective of elevating the knowledge and competences of SMEs in Malta while encouraging small businesses not to lag and to spear ahead with their own research projects."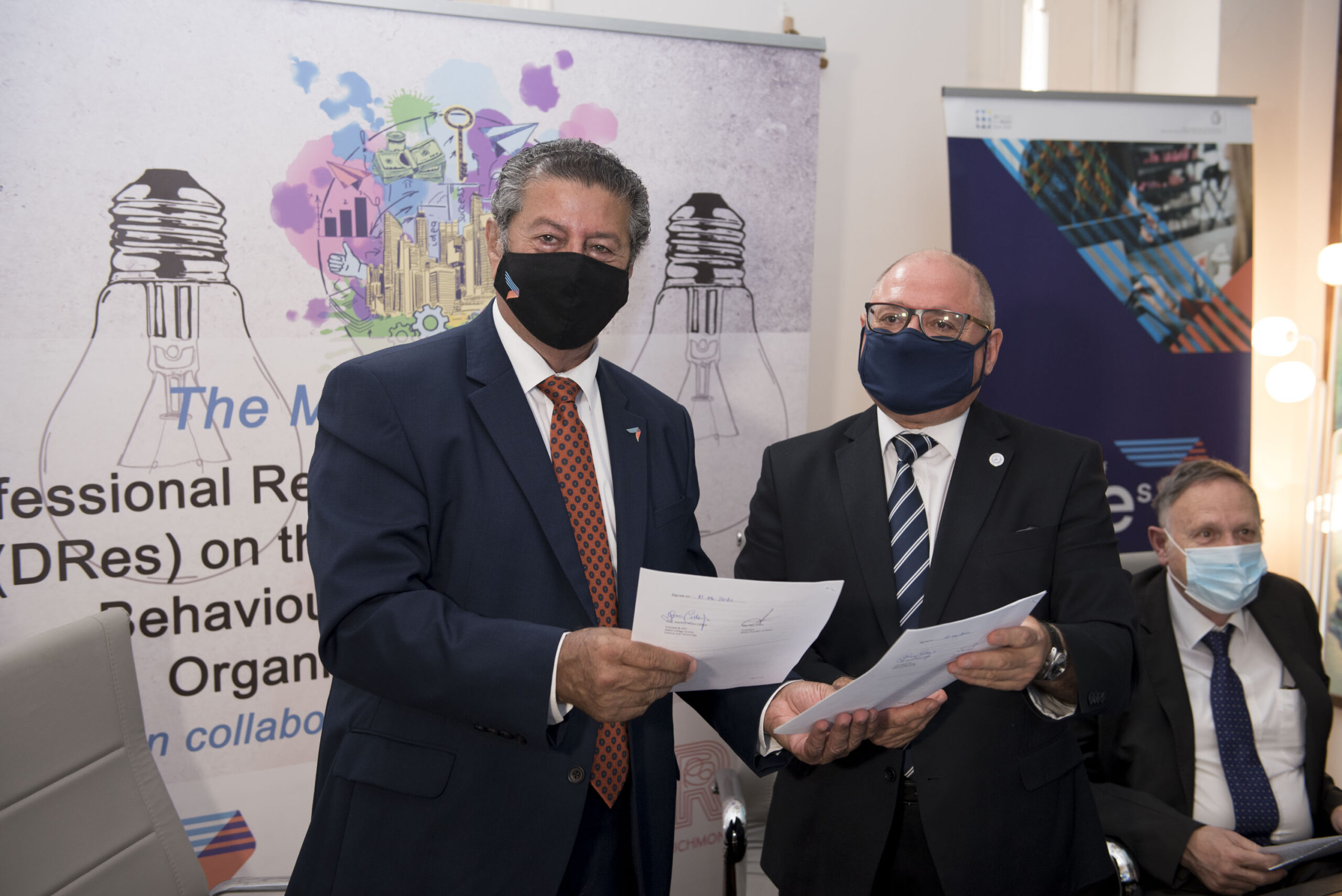 Professor Joachim James Calleja, MCAST's Principal and CEO, said, "The launch of this level 8 programme is the result of years of research and preparation. Our collaboration with industry goes beyond course provision, and not everyone might be aware of the diverse work going on at the College. Our research work aims to provide data and information, which will help industry to make evidence-based decisions. We are confident that the collaboration Malta Chamber of SMEs and the Richmond Foundation will be beneficial to the researchers and also to the growth of SMEs."
Deputy Principal for Research and Innovation, Dr Ing. Alex Rizzo, said "through the application of mixed research methods, the course aims to unearth much-needed information on the behaviour of small organisations. Driven by grounded research, data obtained will help professionals comprehend better the complex decision making processes and behaviours within small organisations. In turn, potential findings will help researchers understand which best-practise models should be adopted by business-oriented small firms and other small organisations."
Aimed toward Masters' Degree holders, this DRes will run over 5-years on a part-time basis. Students must follow 4 taught modules related to advanced Research Methods MCAST Main Campus, Corradino Street, Paola PLA9032, Malta +356 2398 7100 | mcast.edu.mt during their first year.
After completion, successful candidates will progress to the main component of the DRes, namely, the research endeavour. Students must also publish three academic, rigorously researched articles.