Malta Chamber of SMEs receives training on Employment Law in Malta and the EU
07 September 2020
The training is funded by the Norway Grants 2014-2021 Social Dialogue and Decent work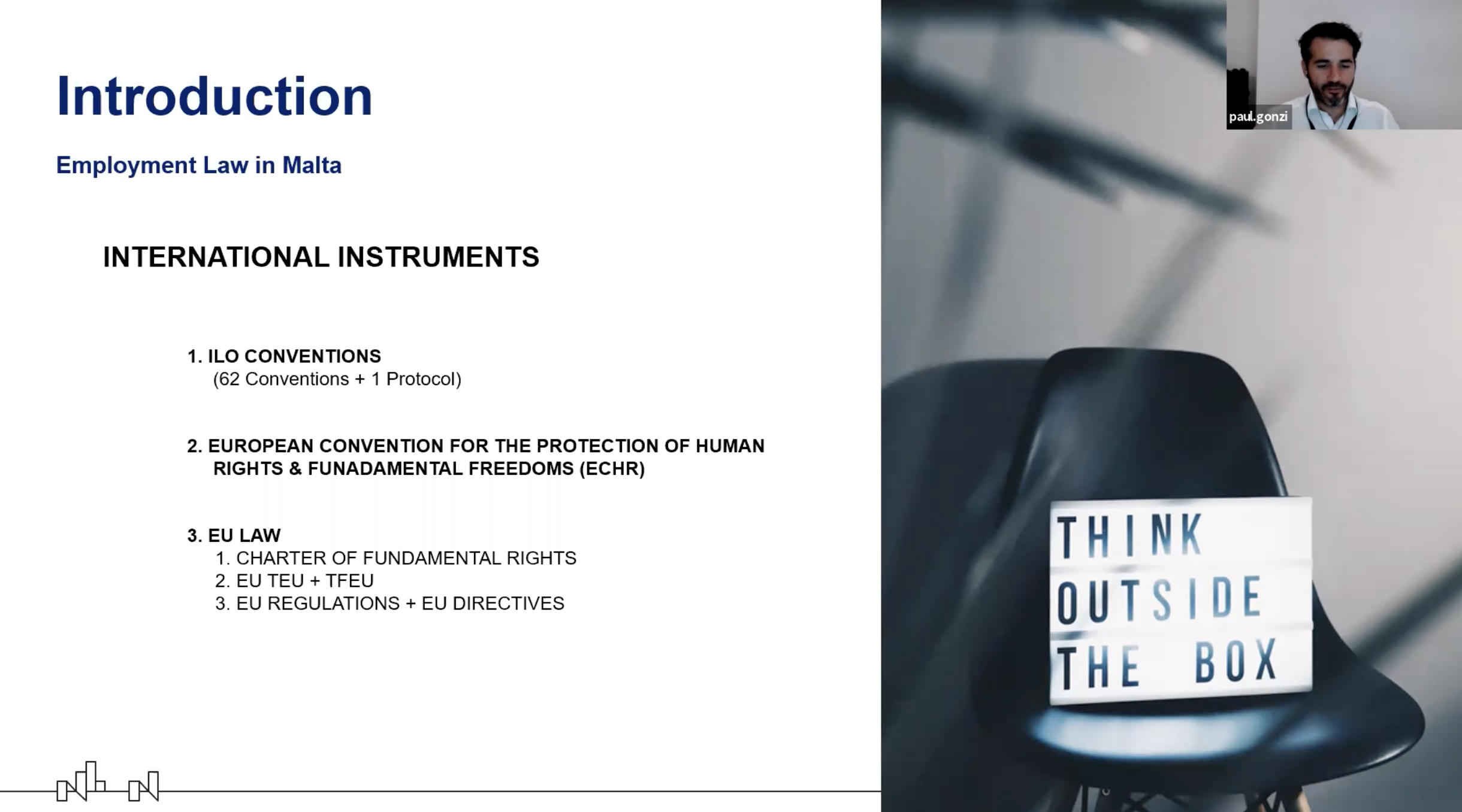 The Malta Chamber of SMEs staff received their first training on employment law in Malta which is being supported by the Norway Grants.
The training focuses on several points related to employment law in Malta and the EU, the different types of employment contracts, working hours, leave, wages, termination of contracts, harassment and discrimination, disability, health and safety at work, data protection and work permits and residency.
The aim is that following this training by Employment Law experts, Malta Chamber of SMEs staff will be able to offer a new support service related to employment law for its members.
The training was awarded to Fenech & Fenech following an open call and was conducted by Lawyers Dr.Paul Gonzi, Dr. Rebecca Diacono, Dr. Thomas Bugeja and Dr. Mattea Pullicino.
This training is Supported by the Norway Grants 2014-2021, in the frame of the Social Dialogue and Decent Work Programme