Malta Chamber of SMEs organises a consultation meeting on EU Funding 2022-2027
08 October 2021
Over 100 members participated during this consultation meeting with the participation of Parliamentary Secretary Hon
Stefan Zrinzo Azzopardi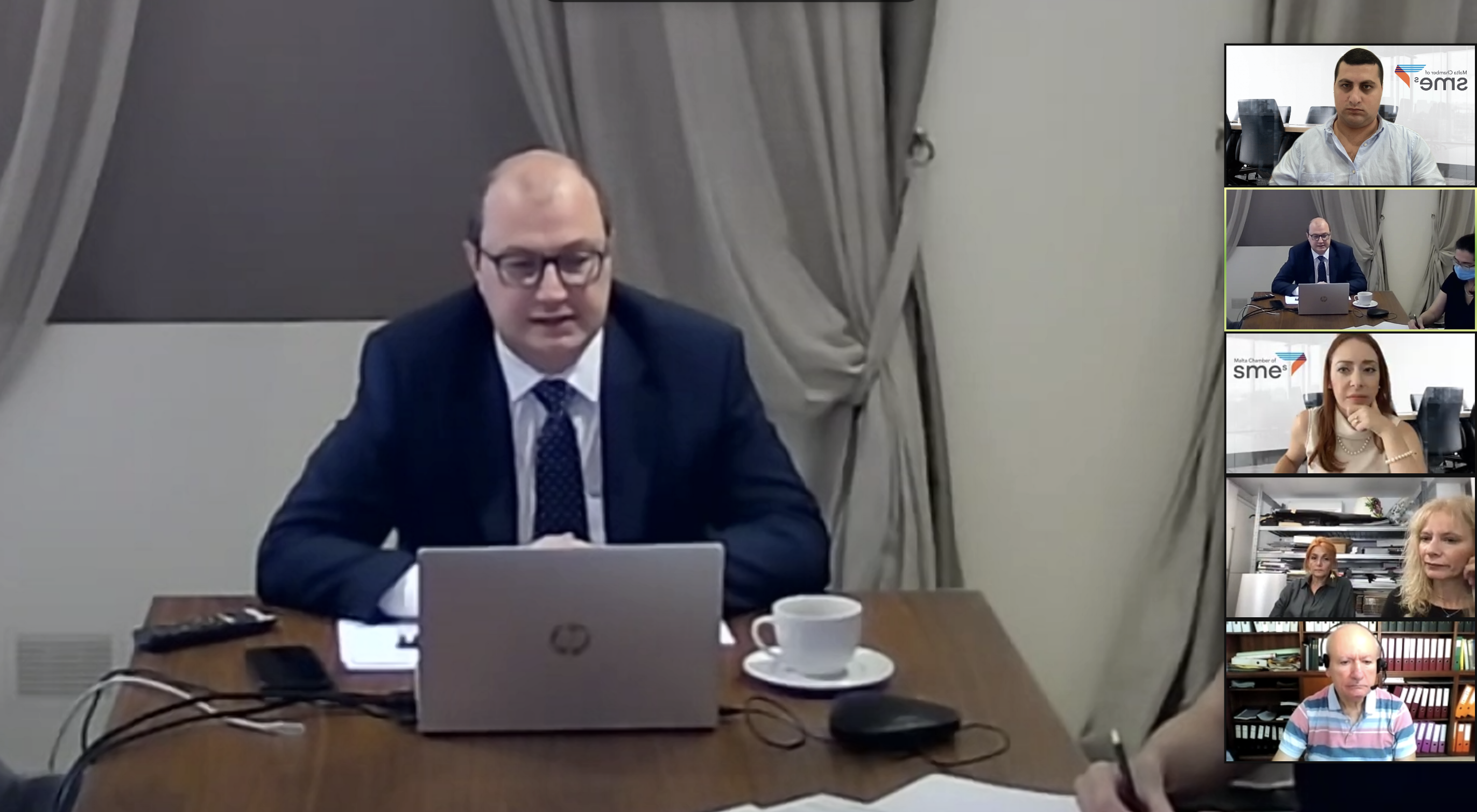 The Malta Chamber of SMEs organised an online consultation meeting with members in collaboration with Hon Stefan Zrinzo Azzopardi, Parliamentary Secretary responsible for EU funding.
The consultation focused on the next round of funds, which will take us beyond the 5 years to come.
The Multi-Annual Financial Framework (MFF) 2021-2027, through the ERDF, CF and JTF funds, provides an opportunity for Malta to invest in a number of areas, including research and innovation (R&I), competitiveness and digitalisation, natural resources and the environment, transport, education, employment, health, tourism and urban development, which are of significant importance in the socioeconomic development of the country
The consultation meeting was attended by 100 attendees from the private sector and members expressed their opinions on how the funds should be disbursed. Members also mentioned the main difficulties they face when applying for such funds.
The Malta Chamber of SMEs took note of all the comments and suggestions made by its members during this consultation meeting and submitted its feedback for the consultation document to the Strategy and Consultation Division within the EU  Funds section.