Malta Chamber of SMEs officials meets a delegation from IMF
13 July 2023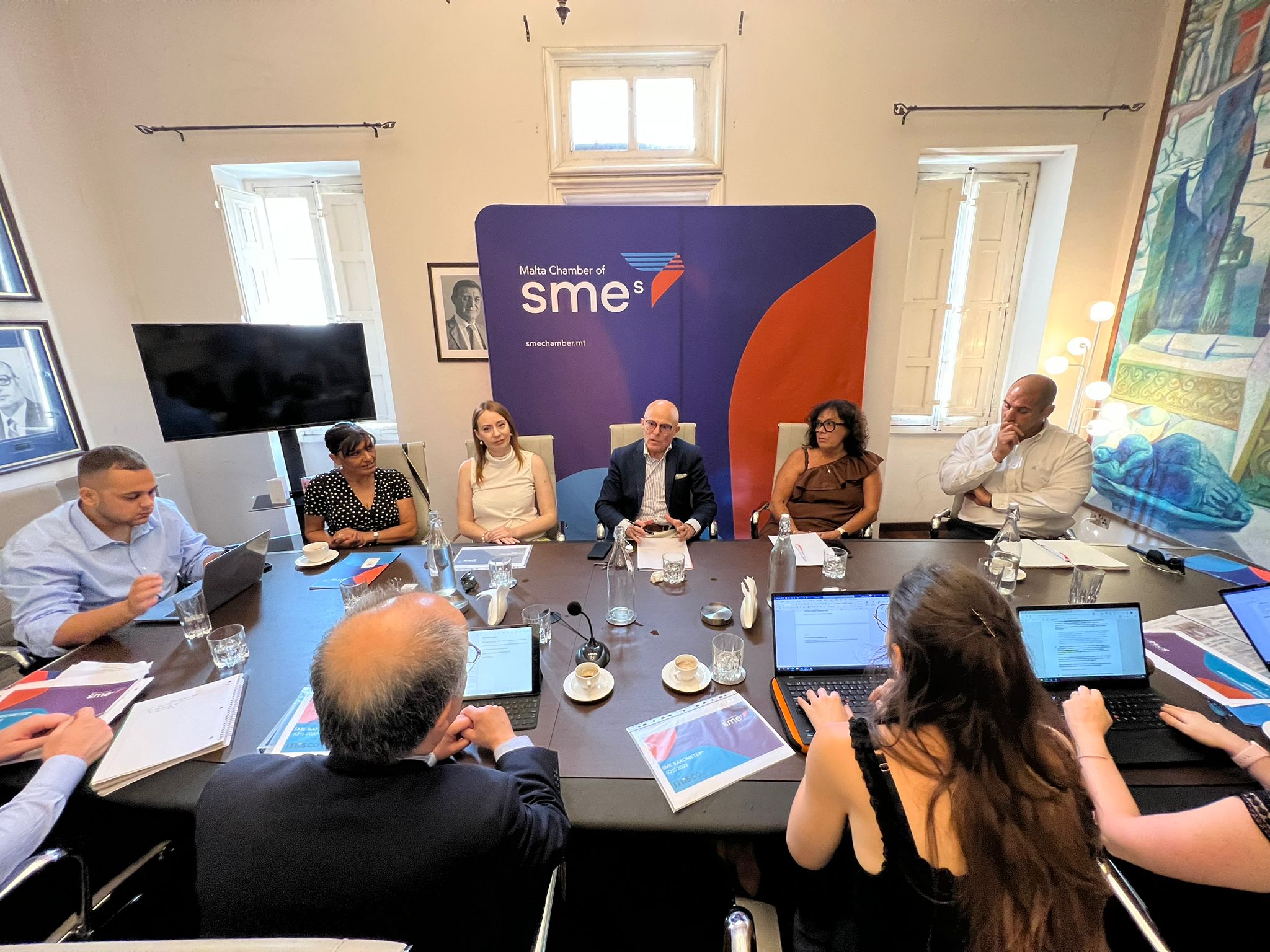 The Malta Chamber of SMEs officials met a delegation from the International Monetary Fund (IMF) as part of their quarterly consultation.
The primary focus of the meeting centered around discussions on the economic challenges and opportunities facing the country.
The Malta Chamber of SMEs was represented by the Deputy President Mr Philip Fenech, council members Marthese Micallef and Chris Vassallo, CEO Ms Abigail Agius Mamo, Ms Miriam Camilleri (member) and Mr Jamie Tanti.