Malta Chamber of SMEs meets MEP Cyrus Engerer to discuss new EU proposed legislation on packaging and packaging waste
24 February 2023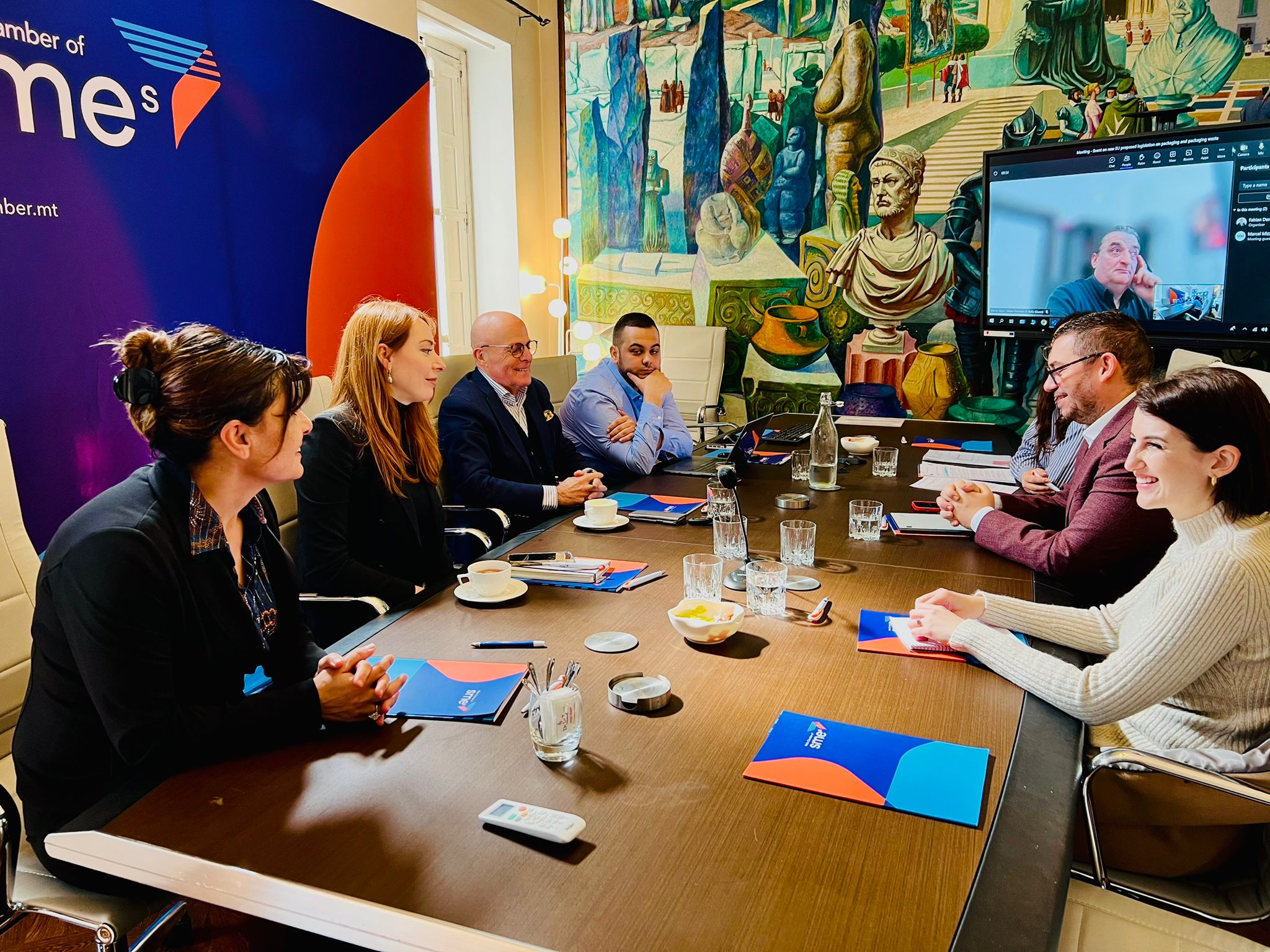 The Malta Chamber of SMEs met the member of the European Parliament Cyrus Engerer to discuss the foreseen new EU proposed legislation on packaging and packaging waste.
The SME Chamber officials thanked Cyrus Engerger for including business in this discussion and emphasised on the need not to apply a one size fit all approach for the specificity of malta and its SMEs.
Although the implementation of the current packing and packaging waste has been considered a success, the amount of packaging waste in the EU is still increasing, and too many of our finite resources are being wasted without being recirculated into the economy. Based on this, the Commission has come forward with the revision of the current rules.
There are new targets for reducing packaging waste. The target is that there will be a reduction of 15% by 2040 per Member State per capita compared to 2018.
The proposed Regulation would establish new criteria to assess whether packaging is reusable. In addition, the Proposed Packaging Regulation would impose new reusability and refill targets. For example, it would require that by 2030, there will be a 20% reduction with the target increasing to 80% by 2040; 10% of takeaway ready-prepared food by 2030 and 40% by 2040; 10% of alcoholic and non-alcoholic by 2030 and 25% by 2040; 5% of wine bottles, excepting sparkling wine, 15% by 2040.
There is also certain packaging formats that will be banned. Such formats include single-use composite packaging (e.g. containers); single-use packaging for fresh fruits and vegetables; single-use plastic grouped packaging used to group cans, tubs, tins, and pots together; single-use hotel miniature packaging; and single-use plastic and composite trays and boxes for foods and beverages.
The proposal must be adopted by the European Parliament and Council of the EU and is likely to be significantly amended in the process and the new rules will come into effect in 2024 at the earliest.
For more information kindly send an email to ">
The Malta Chamber of SMEs of was represented by (from left) Ms Marthese Micallef – Council Member, Ms Abigail Agius Mamo – CEO, Mr Philip Fenech – Deputy President and Mr Jamie Tanti – EU Affairs