Malta Chamber of SMEs in collaboration with SHE Malta organises a successful Women's Day Event
23 March 2023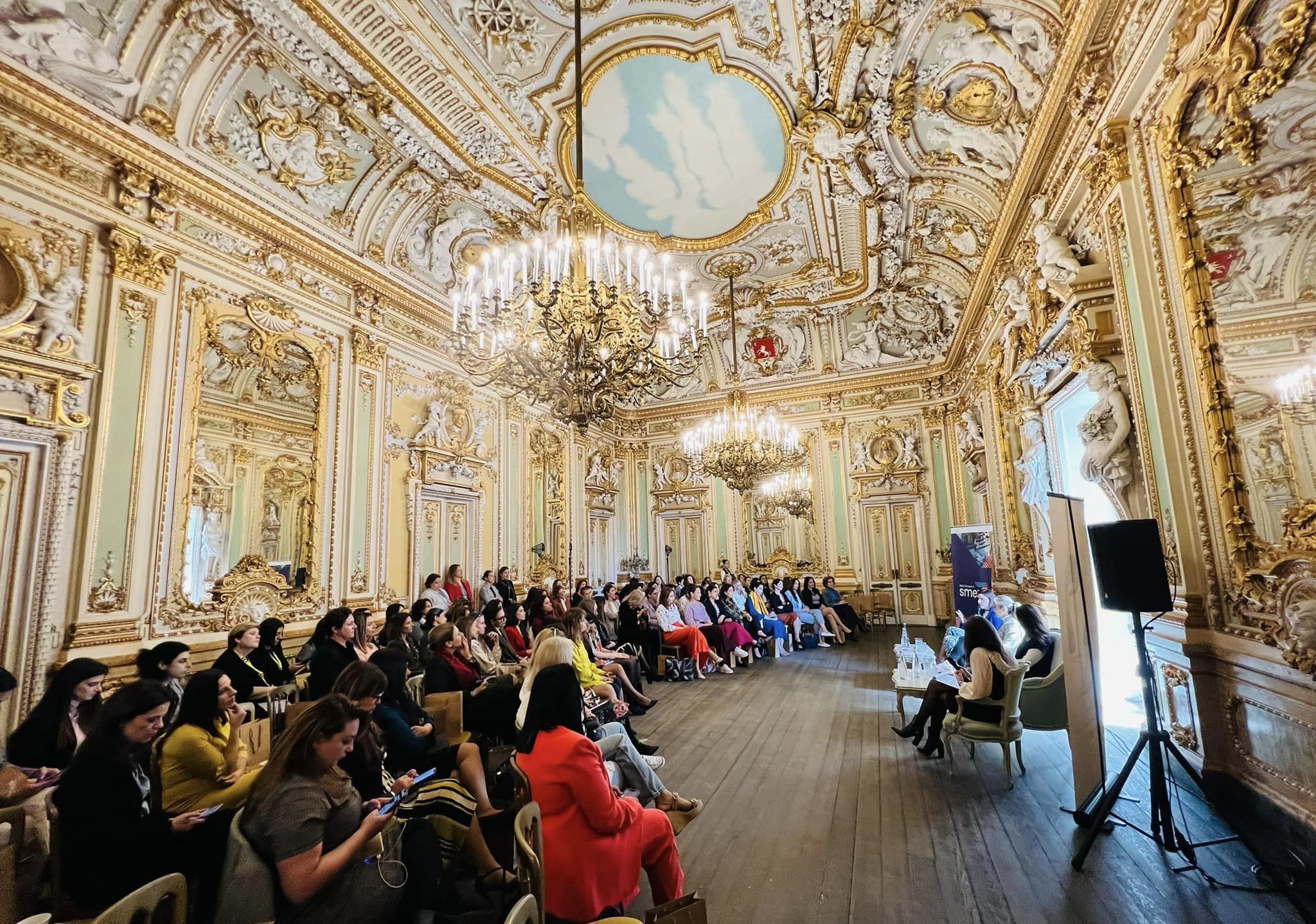 The Malta Chamber of SMEs in collaboration with She Malta organised an all women event on the occasion of International Women's Day.
During this event, entitled 'Cracking the code to success' business women had the opportunity to discuss 'business burnout & coping mechanisms' and 'innovation and technology for gender equality'.
The first panel, discussing 'Business burnout & coping mechanisms' was moderated by Ms Sarah Woods and included Ms Yasmin De Giorgio, CEO at Stanya & Shireburn Software, Ms Charlene Camilleri Duca, Clinical Psychologist, Gestalt Psychoterapist & Director at paths & Ms Justine Pergola, Owner & Business Development at Palazzo Parisio.
The second panel, moderated by SME Chamber CEO Ms Abigail Agius Mamo included the participation of Ms Shelley Brown, B2B Senior Sales Manager at EPIC, Ms Ruby Muscat, HR & Operations Director at Aspira Global, Ms Audrey Farrugia, IT Business Consultant & Certified Scrum Master and Ms Bettina Falzon, Co-Owner & COO at lovin Malta.
The SME Chamber and She Malta thanks their supporters: Epic Malta, Aspire Group, Fina, Tettiera, Palazzo Parisio, Mint Health, Powerhouse Ltd, V Squared, Magnum & Sanya Wellbeing.