Malta Chamber of SMEs first solar farm generates energy for over 250 households
03 March 2021
The solar farm will generate more than 1 million kWh  per year, equivalent to the consumption of over 250 residences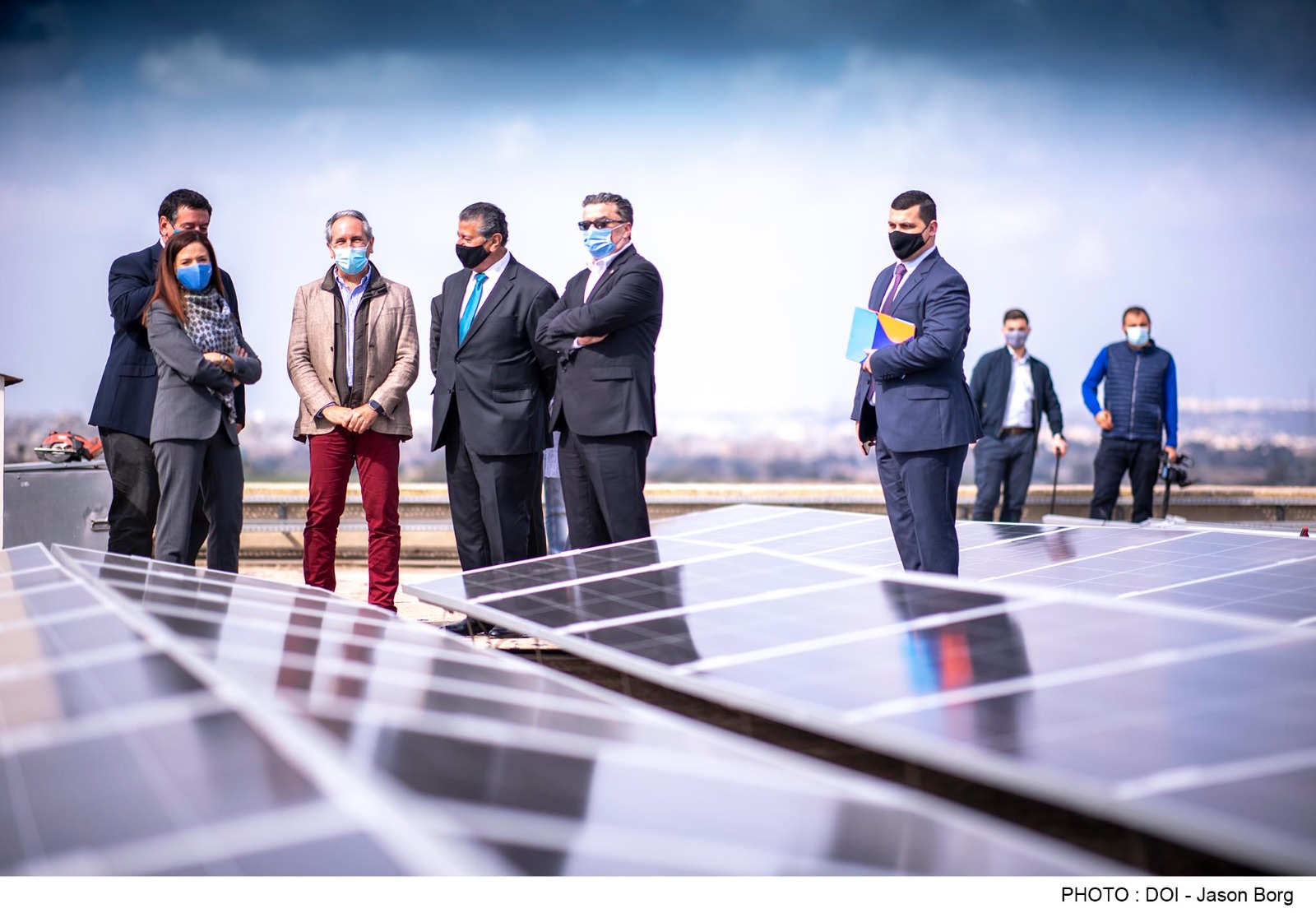 Minister Miriam Dalli, Malta Chamber of SMEs officials and the Water Services Corporation CEO visited the ongoing works at the Qrendi solar farm ontop one of Malta's largest reservoirs.
This is the fisrt project of MaltaEnergy Ltd, a partnership between the Malta Chamber of SMEs and the Water Services Corporation.
The solar farm will generate more than 1 million kWh  per year, equivalent to the consumption of over 250 residences. The Solar farm is spread on 5,000 square metres with over 1,934 panels installed.The Minister for Energy, Enterprise and Sustainable Development Miriam said that this is a positive investment with the involvement of Maltese businesses.
This solar farm in Qrendi is one of the first 2 projects of Malta Energy Ltd, the second project is currently happening in Gozo while other projects are in the pipeline.
Malta Chamber of SMEs President Mr Paul Abela said that this project is of huge satisfaction for the SME Chamber which gives great opportunity to small businesses in this sector while contributing to green energy.
Paul Abela said, "we're proud of our first achievement – a project self-financed that gave work to multiple businesses in the RES Sector".