Malta Chamber of SMEs discuss banking issues with the Malta Bankers' Association
01 July 2022
A delegation from the Malta Chamber of SMEs led by President Mr Paul Abela earlier today met the Malta Bankers' Association new President Mr Marcel Cassar and Secretary General Mr Karol Gabarretta.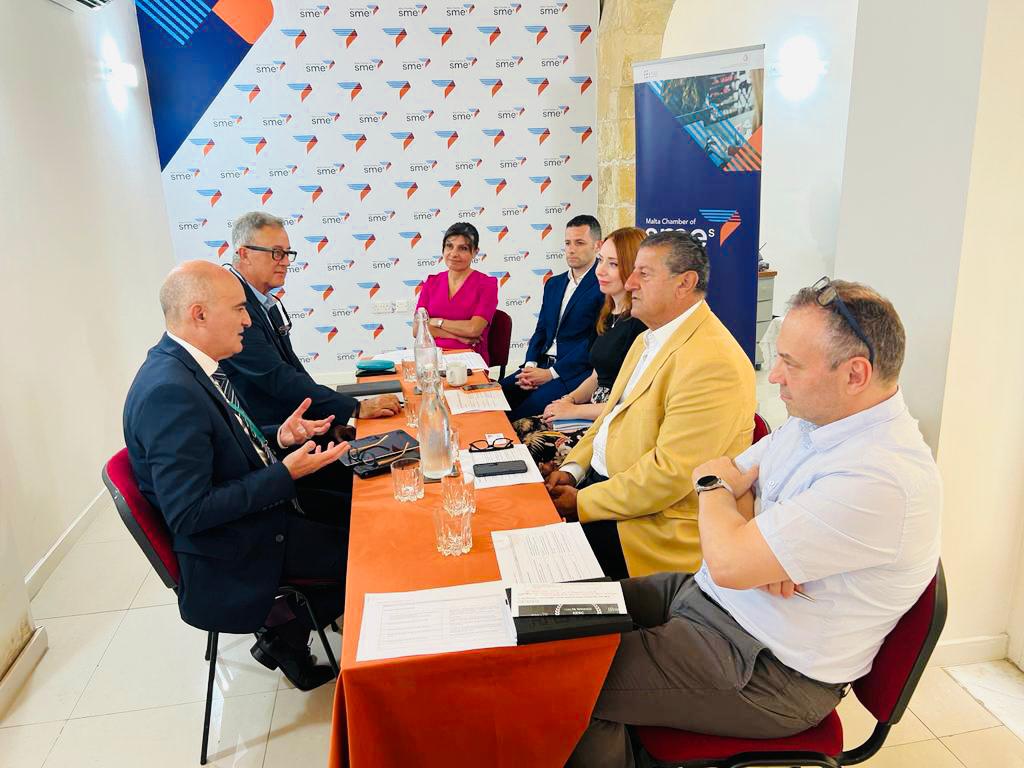 The SME Chamber council members and CEO Ms
Abigail Agius Mamo
highlighted the members main concerns with banking, mainly the customer experience journey, operational challenges and the rise in costs while quality is decreasing.
Councils members Ms Marthese Micallef, Mr Beppe Muscat and Mr Mario Ciantar attended this meeting.