Malta Chamber of SMEs council members meet Prime Minister Robert Abela
14 January 2022
COVID wage supplement to stay for as long as needed – Prime Minister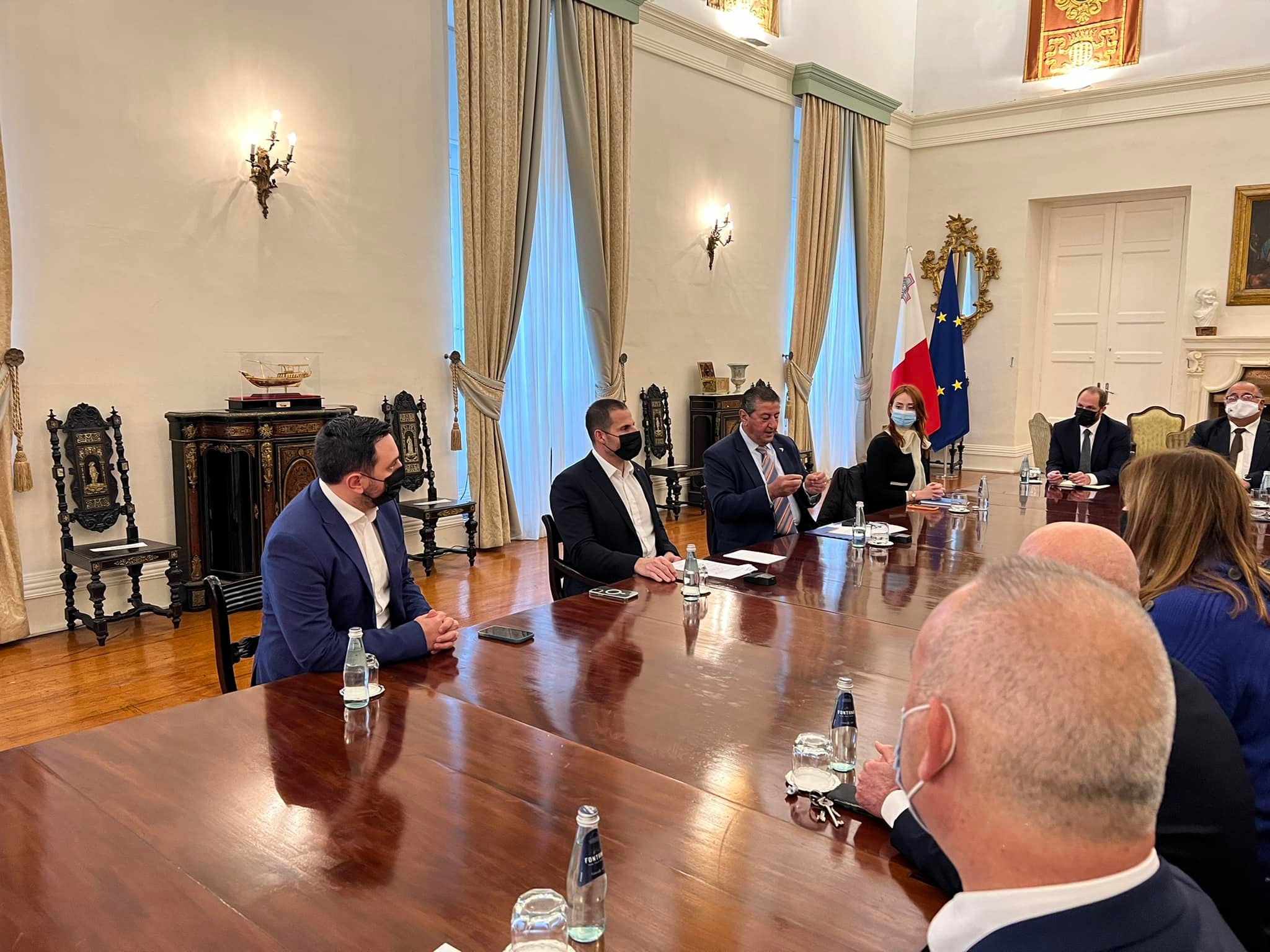 The Malta Chamber of SMEs council members yesterday met Prime Minister Robert Abela and discussed several issues that SMEs are currently facing.
The Prime Minister announced the Wage Supplement extended will end of February and promised his continuous support for SMEs during the coming months.
Speaking at Castille in a meeting with the Chamber for SMEs, Robert Abela said the government had cut through bureaucracy to help businesses, and it would continue to do so, having already forked out €680 million for the purpose
The meeting discussed various related issues, including energy prices and rising shipping costs, with the prime minister saying the government is committed to keeping prices stable.