Malta Chamber of SMEs collaborates with 4Sight Group on the first edition of FLOW – The Digital Trasformation Event
23 June 2022
4Sight Group in collaboration with the Malta Chamber of SMEs organised a successful networking event for over 200  business people during the first edition of FLOW – The Digital Trasformation Event.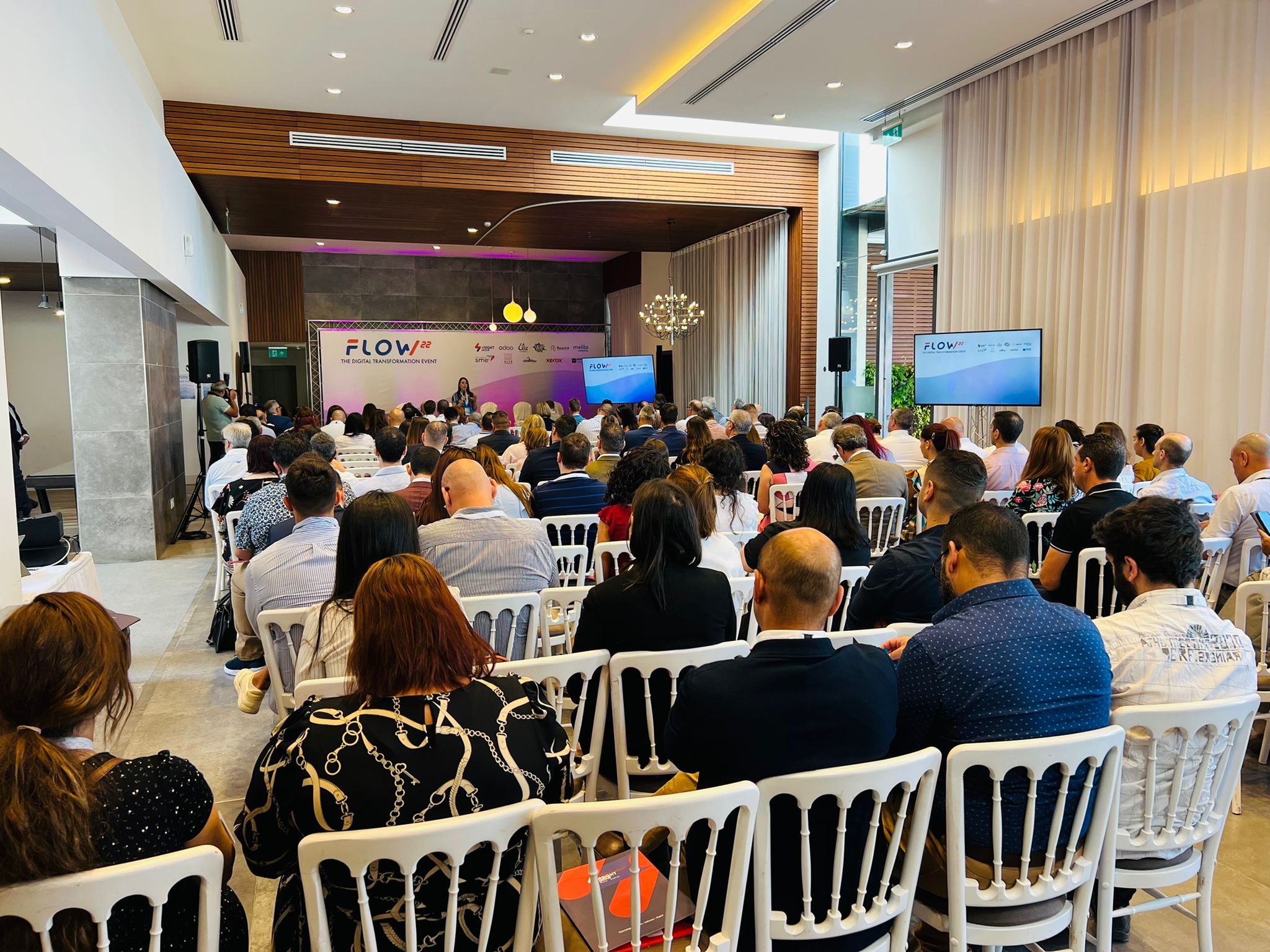 Throughout the 1 day conference which was held at Giardini Lambrosa, Rabat, industry experts delivered sessions, who together with a number of panelists provided attendees a wealth of useful information and experience-sharing.
A number of case studies were shared and additionally various demo workstations were available for a hands-on experience. 
Malta Chamber of SMEs CEO was one of the speakers opening the event. She said that the SME Chamber leads by example and while we are still at a very early stage in our digitalisation process we have full faith that we have done our first steps correctly. Through the engagement of experienced consultants and the effective use of EU funding the Malta Chamber of SMEs is onto another transportation that will make it future proof.