Malta Chamber of SMEs meets Opposition Leader Bernard Grech
15 January 2021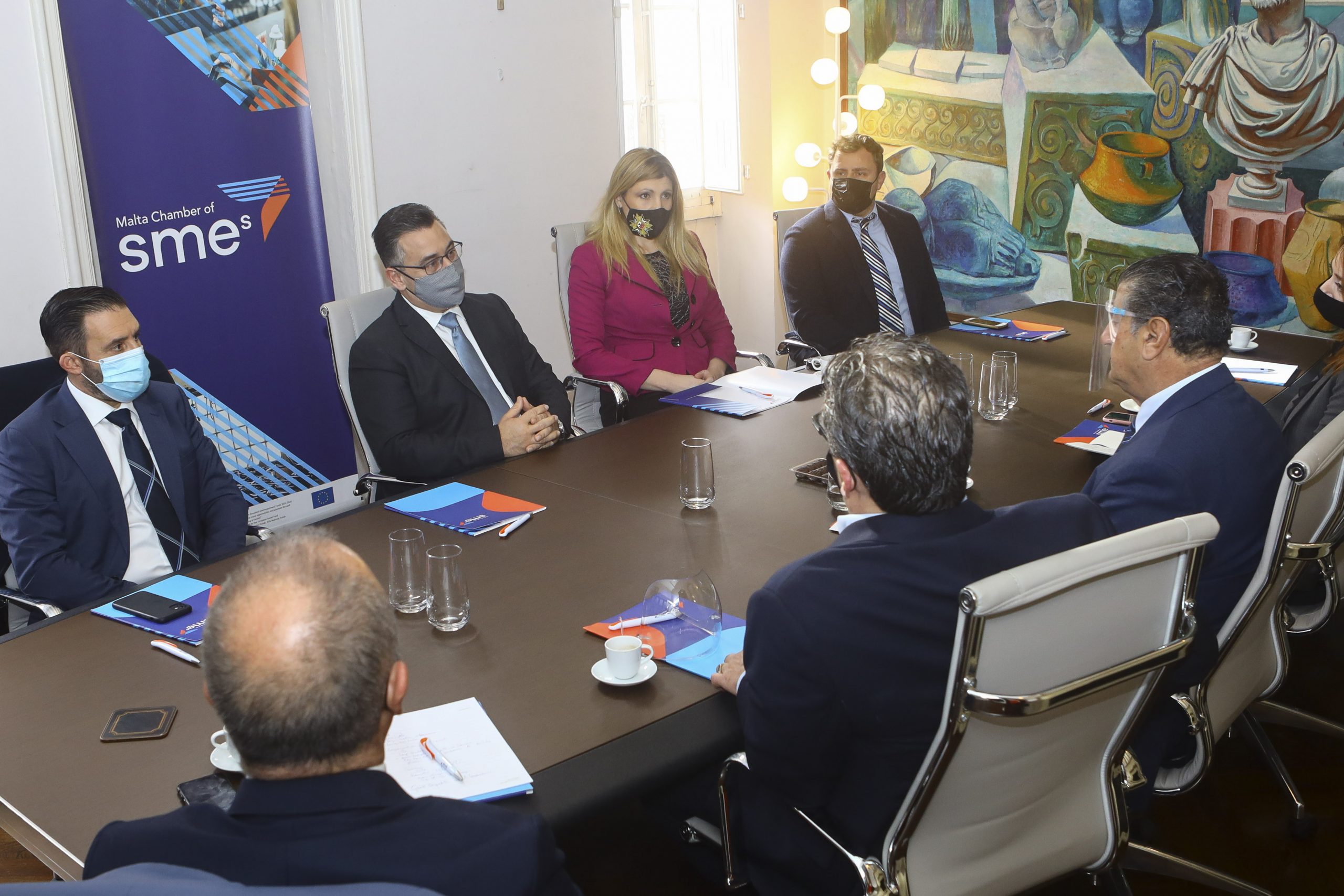 The Malta Chamber of SMEs has officially met Opposition Leader Dr Bernard Grech to discuss issues related to members of the Malta Chamber of SMEs.
SME Chamber President Paul Abela augured Dr Grech for being elected as PN and Opposition Leader and stated that the SME Chamber considers the opposition as alternative Government.
SME Chamber President Paul Abela emphasized how important it is to give businesses the necessary breathing space at the moment, giving them the ability to extend their loan repayments on a long time-frame to give them time to make up for this year.
Whilst mentioning that the SME Chamber was catalyst to convinve the Government to introduce the wage supplement, Mr Abela mentioned the importance of new incentives for SMEs and the economic growth post Covid-19.
Mr Abela also mentioned the importance of a economic regeneration process and the importance of the Environment, stressing that the Malta Chamber of SMEs is on the forefront in promoting renewal energy  and manages two Schemes one for packaging and electrical equipment.
President Paul Abela, Vice-Presidents Marcel Mizzi, Michael Galea, Chris Vassallo and CEO Abigail Mamo, participated on behalf the SME Chamber during this meeting.