Malta Business Awards applicants shortlisted – Up next, finalists announcement
12 September 2023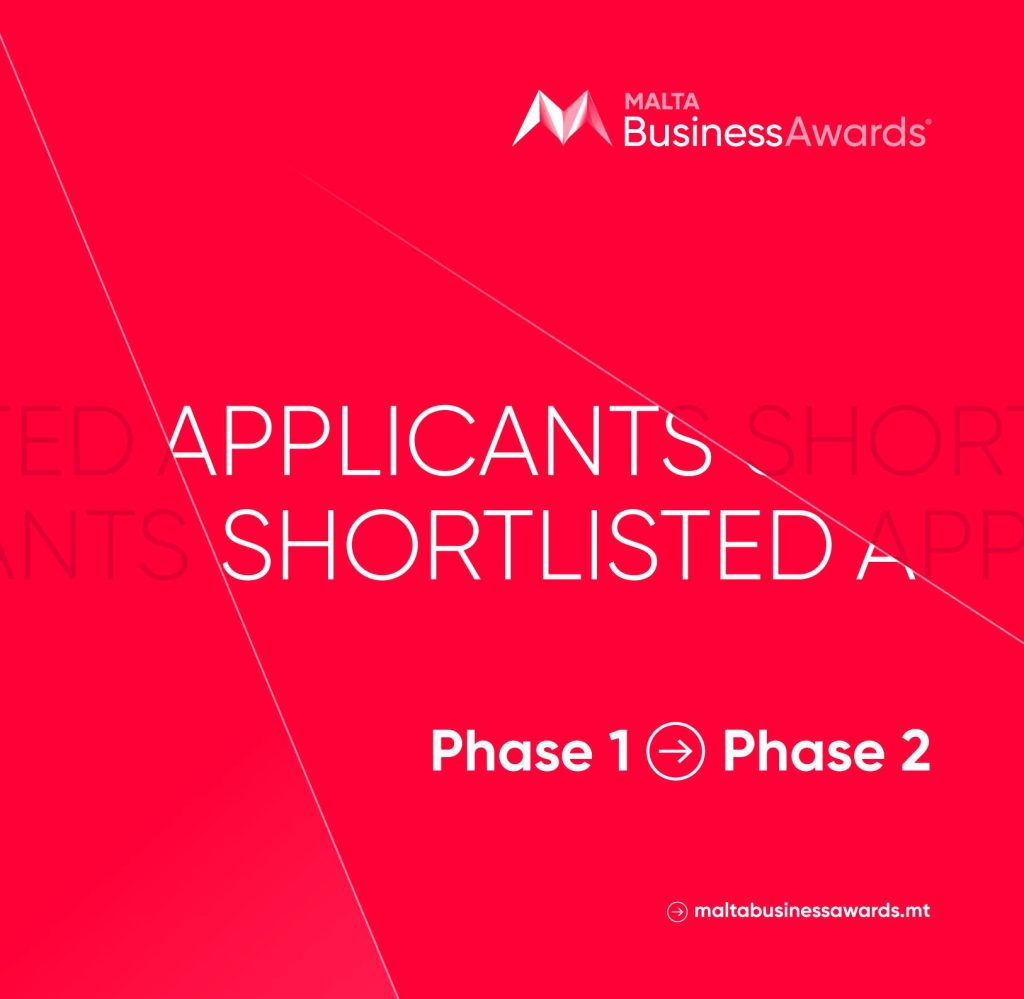 Following the launch of the Malta Business Awards, over 400 applications were received. Following the applications deadline, the first phase of adjudication took place and on the 11th of September all shortlisted applicants were informed.
The finalists will be announced at the end of October and winners will be announced on during the final night on the 1st of December.
The Malta Business Awards are organised by the Malta Chamber of SMEs in collaboration with Malta Enterprise.
The 4 award categories are, Distinct Initiatives,Green Ambassadors, Celebrating Business & Business Innovation.
More informaton on www.maltabusinessawards.mt