Malta announces further easing of Covid-19 restrictions
25 April 2021
Malta To Reopen Restaurants till 5pm On 10th May, Weddings to start on 1st of June in line with protocols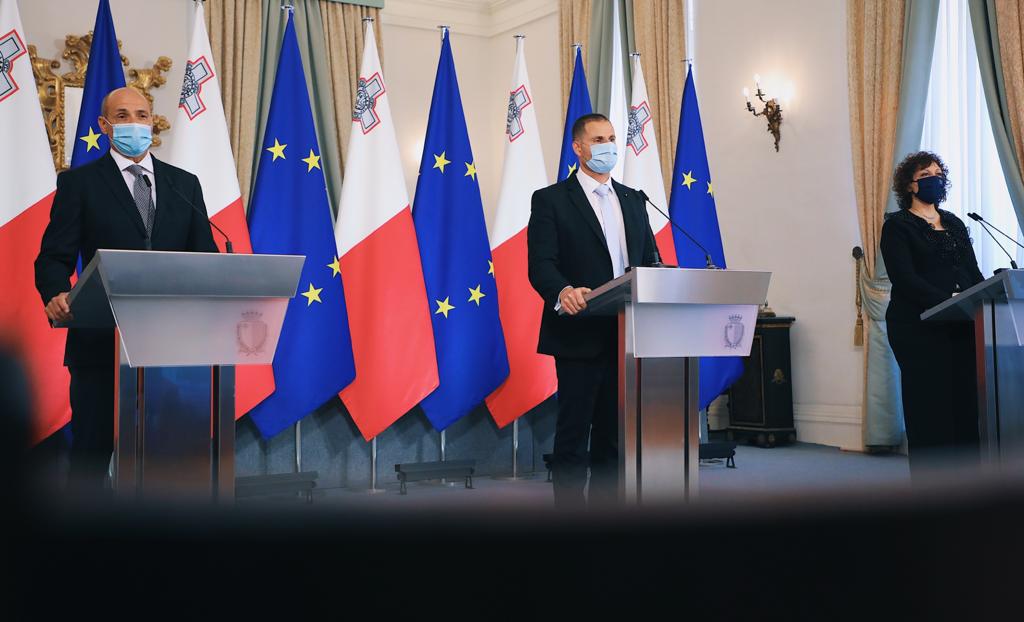 At a press conference on the COVID-19 situation, a day before non-essential shops and services reopen after a seven-week shutdown, the Prime Minister revealed plans for another easing of restrictions.
The Government insisted that non-essential shops and services reopening tomorrow must continue to follow protocols.
Prof. Charmaine Gauci esplained that for the clothing sector, changing rooms can be used but the operators must sanitise the room and clothes tried on must be 'quarantined' for 72 hours.
Malta To Reopen Restaurants till 5pm On 10th May
Malta will reopen restaurants and snack bars on 10th May, but they'll only be allowed to serve diners until 5pm, Prime Minister Robert Abela announced.
A maximum of four diners will be able to sit down at each table.
On the same day, training for professional contact sports can re-commence, and non-contact sports can start again but with no spectators. Arts, educational and extracurricular activities, as well as doctrine lessons will be allowed to continue and open-air markets will be allowed to reopen.
Restrictions on travel between Malta and Gozo will also be lifted.
Measures will be relaxed on May 10 as follows:
Contact sport training to resume;

Non-contact sport to resume without spectators;

Extracurricular events to resume;

Open markets to resume;

Restaurants and snack bar

s

 to reopen up to 5pm;

Restrictions on travel to Gozo to be lifted.
Weddings:
The Governments plan is that weddings can be held on June 1 although guests must be seated and strict protocols must be followed.
Guests, for instance, must be seated with tables of up to six people unless people are from the same bubble. Outside venues will be capped at 300 people, and inside at 100.
Health Minister Chris Fearne said protocols by the health authorities, including wearing masks, had to be followed as measures were eased.
The Government did not annaunce when bars and gyms will be allowed to reopen.