Important Webinar: Tax Deferrals, Moratoria on Bank Loans, Moratoria on the MDB Guarantee Scheme and the Wage supplement
14 April 2021
The Malta Chamber of SMEs would like to invite you to a webinar that will give an overview on the latest updates on the following Covid Incentive Schemes:
Wage Supplement

Tax Deferral Scheme

Moratoria on Bank Loans

Moratoria on the MBD Guarantee Scheme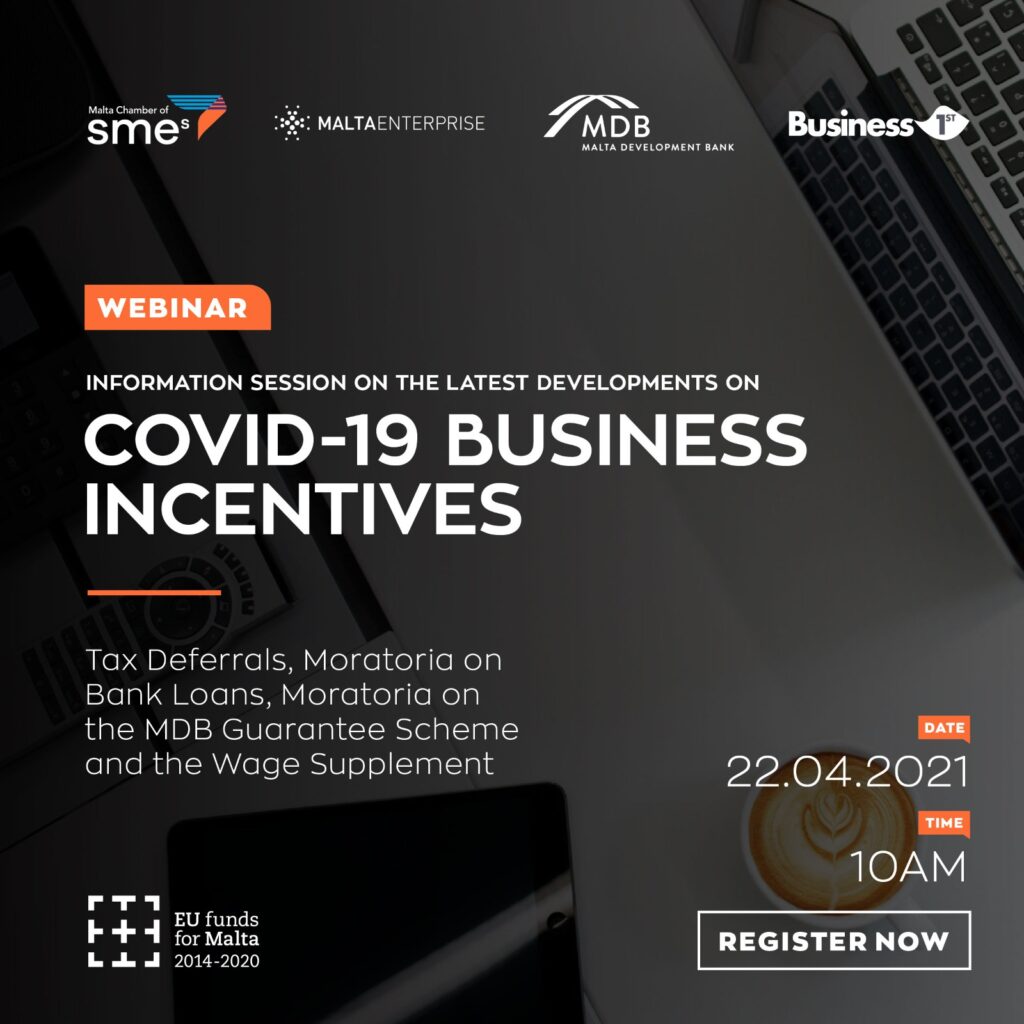 This webinar will be held as follows:
Date: Thursday 22nd April
Time: 10.00
Location: Via Zoom – registration is required through the following LINK.
This meeting is only open to SME Chamber members. Non-members will be contacted to be given the option to join with the relevant information pertaining this.
This webinar is being held in collaboration with Malta Enterprise, Business First, the Finance Ministry and the Malta Development Bank.