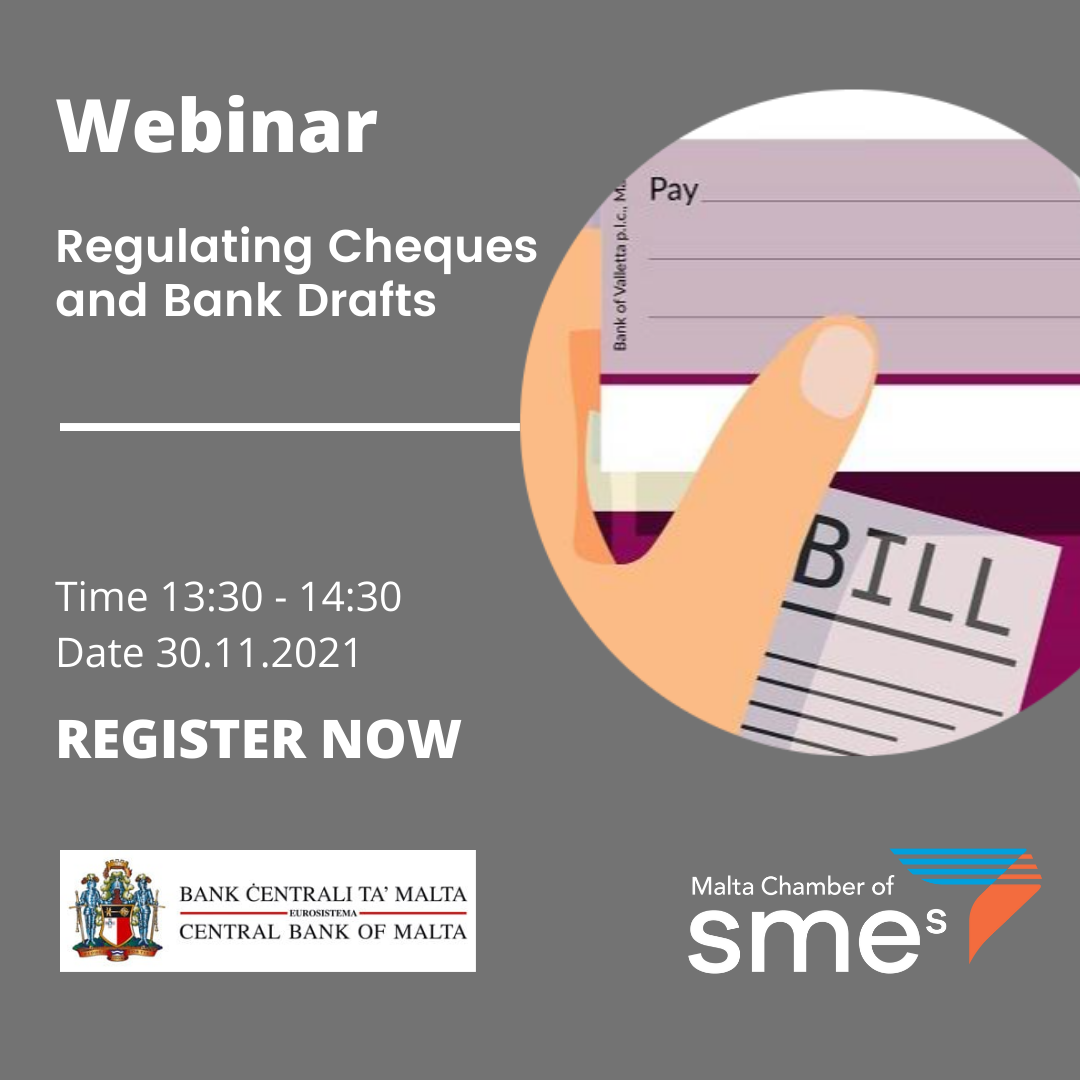 Webinar: Regulating Cheques and Bank Drafts
22 November 2021
30 November 2021
1:30 pm
Online
The Central Bank of Malta has recently issued a very important regulation that establishes new rules on the use of Cheques and Bank Drafts. This includes:
Information provided
Maximum or minimum limits
Validity
Penalties
The Directive comes into force on the 1st of January 2022.
An online information session is being jointly organised with the Central Bank of Malta in order to explain the new regulation and address any questions.
Zoom link to register: https://bit.ly/smechamberwebinar