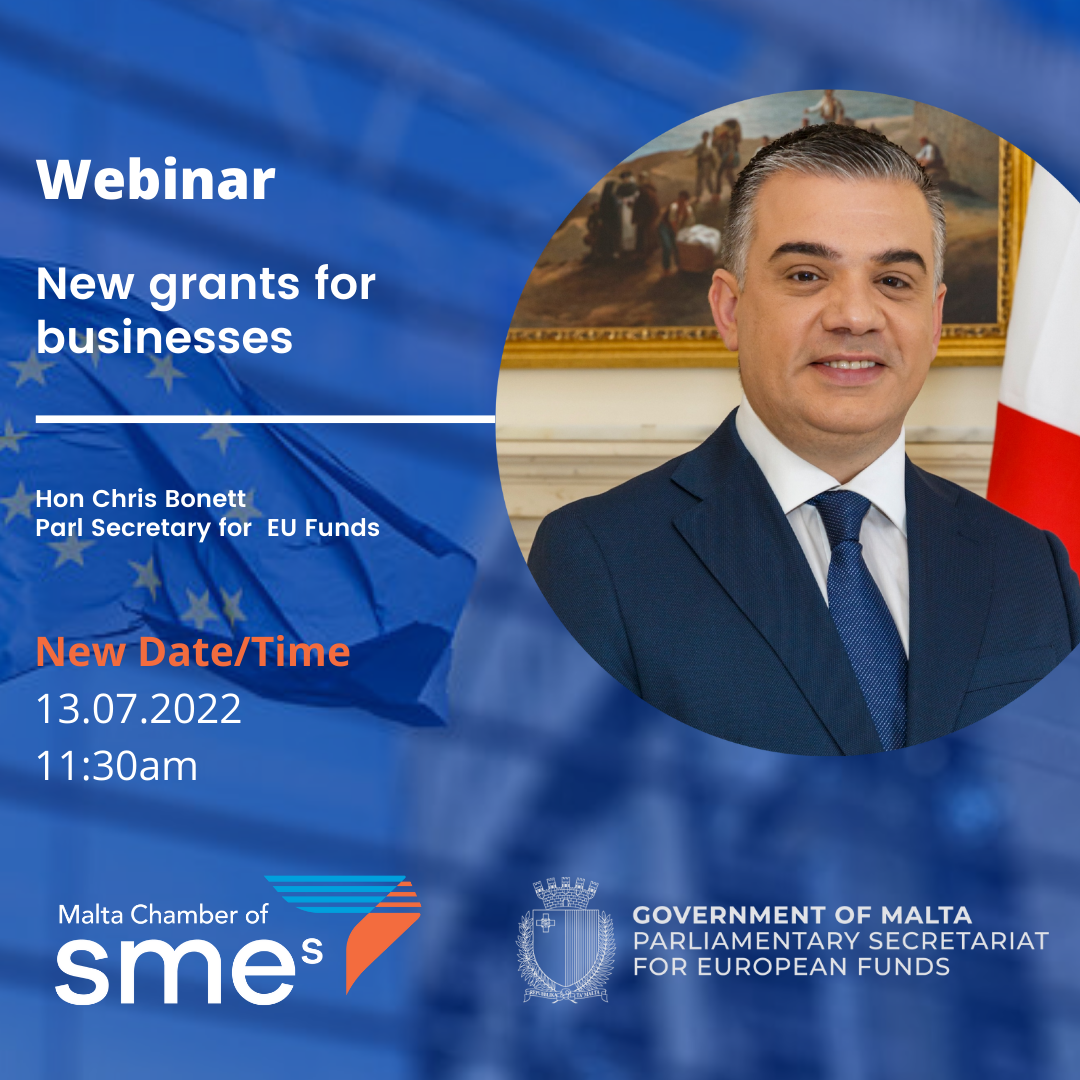 Webinar: New grants for businesses
21 June 2022
13 July 2022
11:30 am
Online
The Government is currently launching schemes for businesses as part of the European Commission's Recovery and Resilience Plan (RRP) for Malta.
The first scheme launch was a €20 million grant scheme for businesses to carry out retrofitting in existing buildings in a bid to increase energy efficiency while another scheme will be announced in the coming days.
The SME Chamber will be organising a webinar with the participation of Parliamentary Secretary for EU Funds Hon Chris Bonett to explain in detail these schemes for businesses.
???? Date: Tuesday 5th July 2022
???? Time: 11:00hrs
Click here to register your interest: https://bit.ly/smechamberregistration