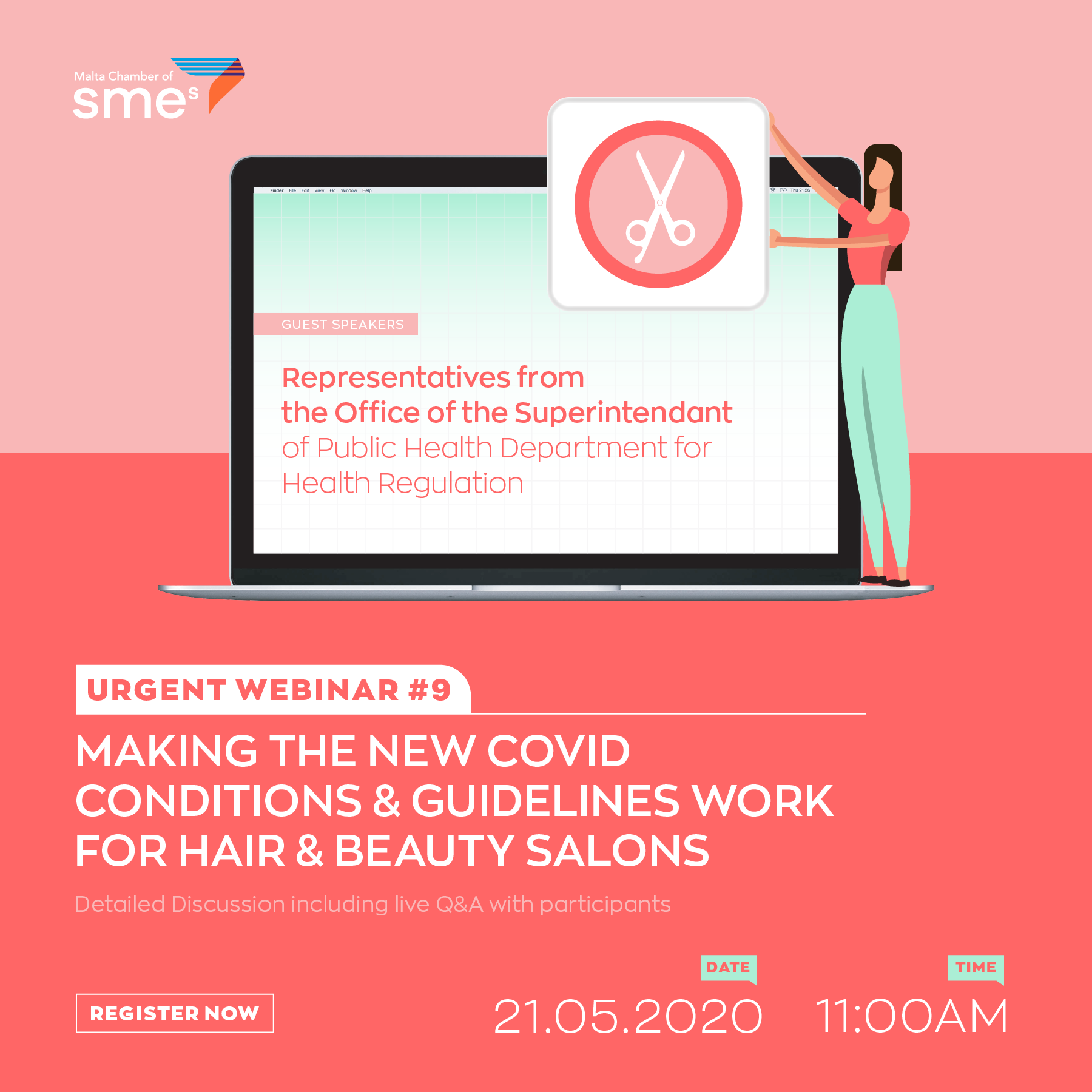 Webinar: Making the New Covid Conditions & Guidelines Work for Hair & Beauty Salons
21 May 2020
21 May 2020
11:00 am
Online
An urgent Webinar about making the new Covid Conditions & Guidelines work for Hair & Beauty SalonsDate.
Guest speakers: Representatives from the office of the Superintendent of Public Health Department for Health Regulation.
A detailed explanation will be given and you will be able to ask your questions during the session.