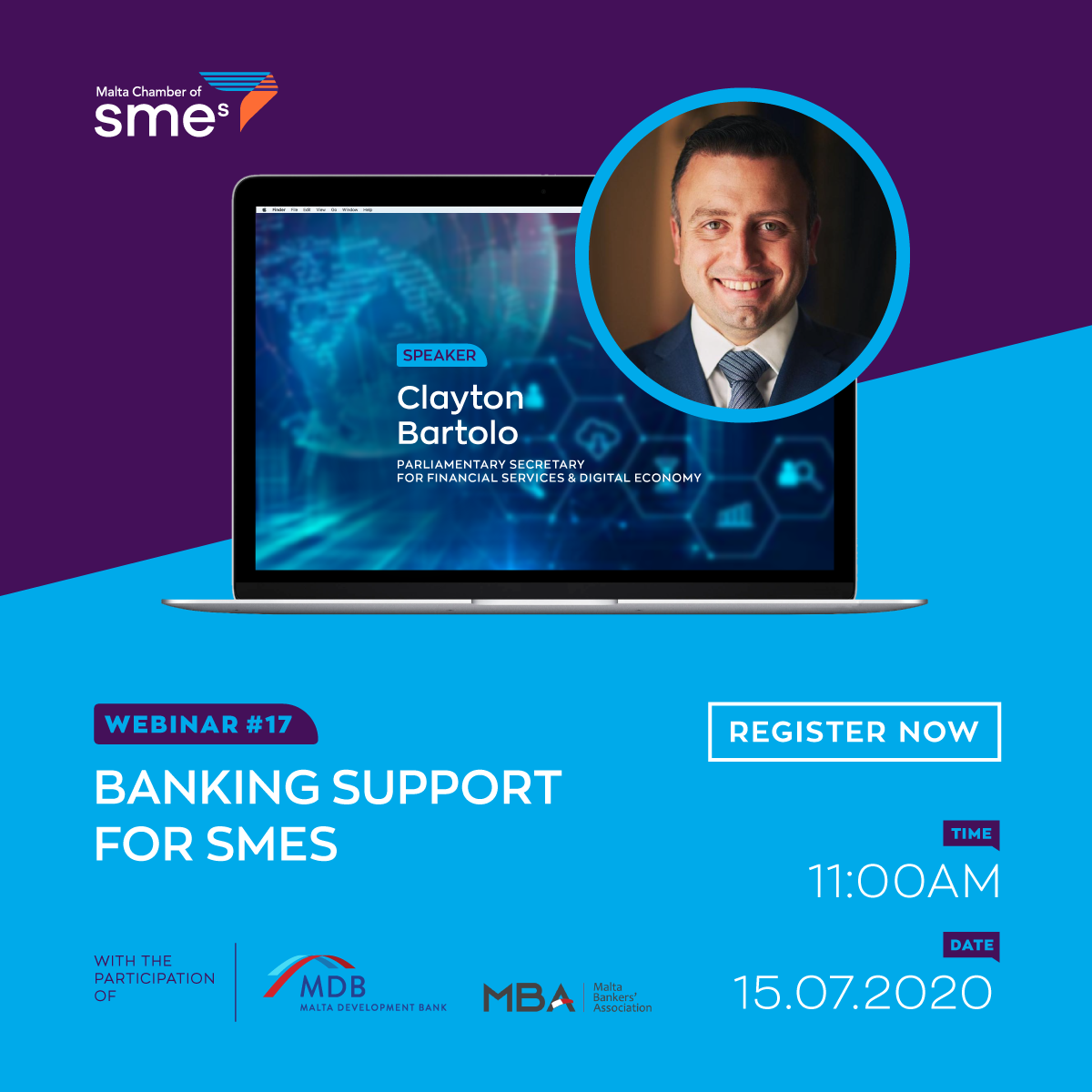 Webinar: Banking Support for SMEs
15 July 2020
15 July 2020
11:00 am
Online
A webinar about the Banking Support for SMEs. The main speaker will be Hon. Clayton Bartolo, Parliamentary Secretary for Financial Services and Digital Economy.
The webinar will also include the participation of the Malta Development Bank and the Malta Bankers Association.
Participants will be able to ask their questions both during and after the session.
This is an opportunity to make your voice heard and bring up issues of importance to your business.