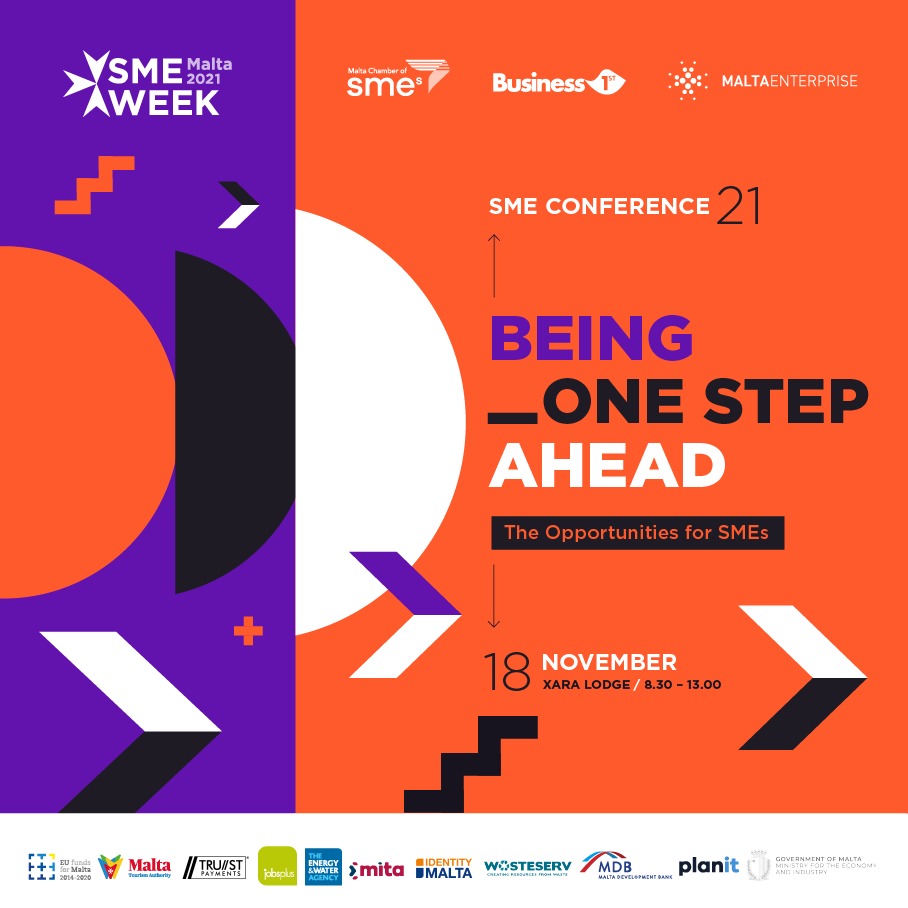 The SME Conference 2021: Being one Step Ahead, the Opportunities for SMEs
12 November 2021
18 November 2021
8:30 am
The Xara Lodge
We're ecstatic to open registrations for the first fully physical event, since the start of Covid! The Malta Chamber of SMEs, Malta Enterprise and Business first are jointly hosting this year's SME Conference 2021 Thursday 18th November 2021 between 08.30 and 13.00, followed by lunch.A specific slot during the event will focus on business networking. The overall theme of the conference will be sustainability and the new economy but we will explore together different areas of focus, namely:
Latest in digitalisation opportunities
Environmental Initiatives
The new world of Work and Employment
Sustainable Finances
Participants will be given the opportunity to listen, learn, share and discuss the above topics in separate detailed workshops. 
In order to book your place for the conference please fill in the form below.
https://forms.gle/475cxL5gzdBZdKy97
Applications are accepted on a first come first served basis and are subject to availability. Booking will only be confirmed when you receive a confirmation email. or 21 232 881.
Registration is strictly upon uploading the Covid vaccine certificate. Should you have trouble in uploading this kindly get in touch on