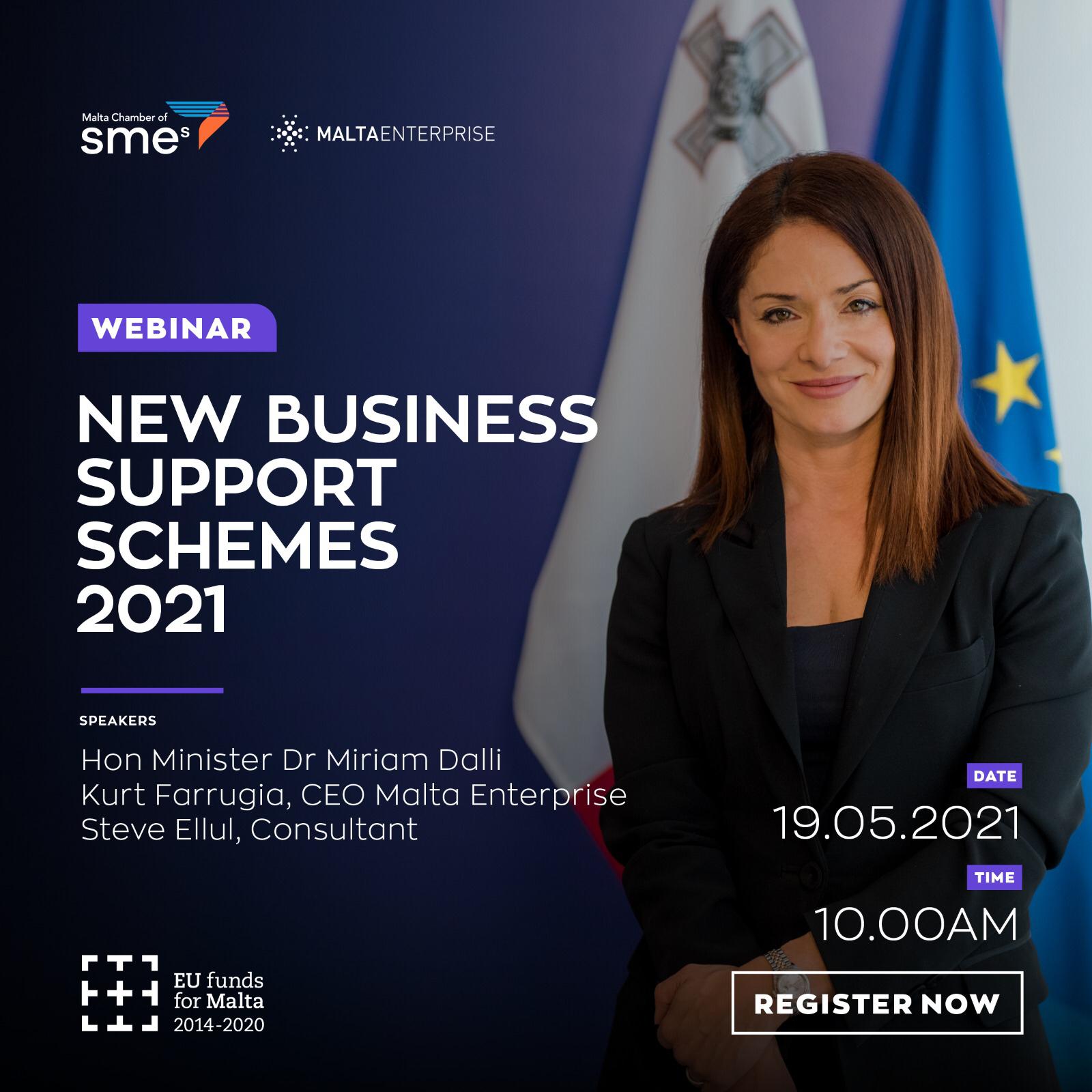 New Business Support Schemes 2021
17 May 2021
19 May 2021
10:00 am
Webinar
We would like to invite you to a webinar targeted at guiding you through the newly announced business support schemes 2021.
The webinar is being held with the Ministry for Energy, Enterprise and Sustainable Development and Malta Enterprise.
The following schemes will be explained:
– Extending the Rent Support Scheme
– Extending the Electricity Support Scheme
– Direct cash injection for businesses affected by extended closures
– Opening business re-engineering and transformation scheme to include self-employed and micro enterprises (previously ineligible)
– Guided investment schemes with aggressive aid packages
– Policy direction for new economic niches
The Webinar will take place on Wednesday 19th May at 10:00am via Zoom.
Click
here
to register in advance:
This webinar is only open to SME Chamber members