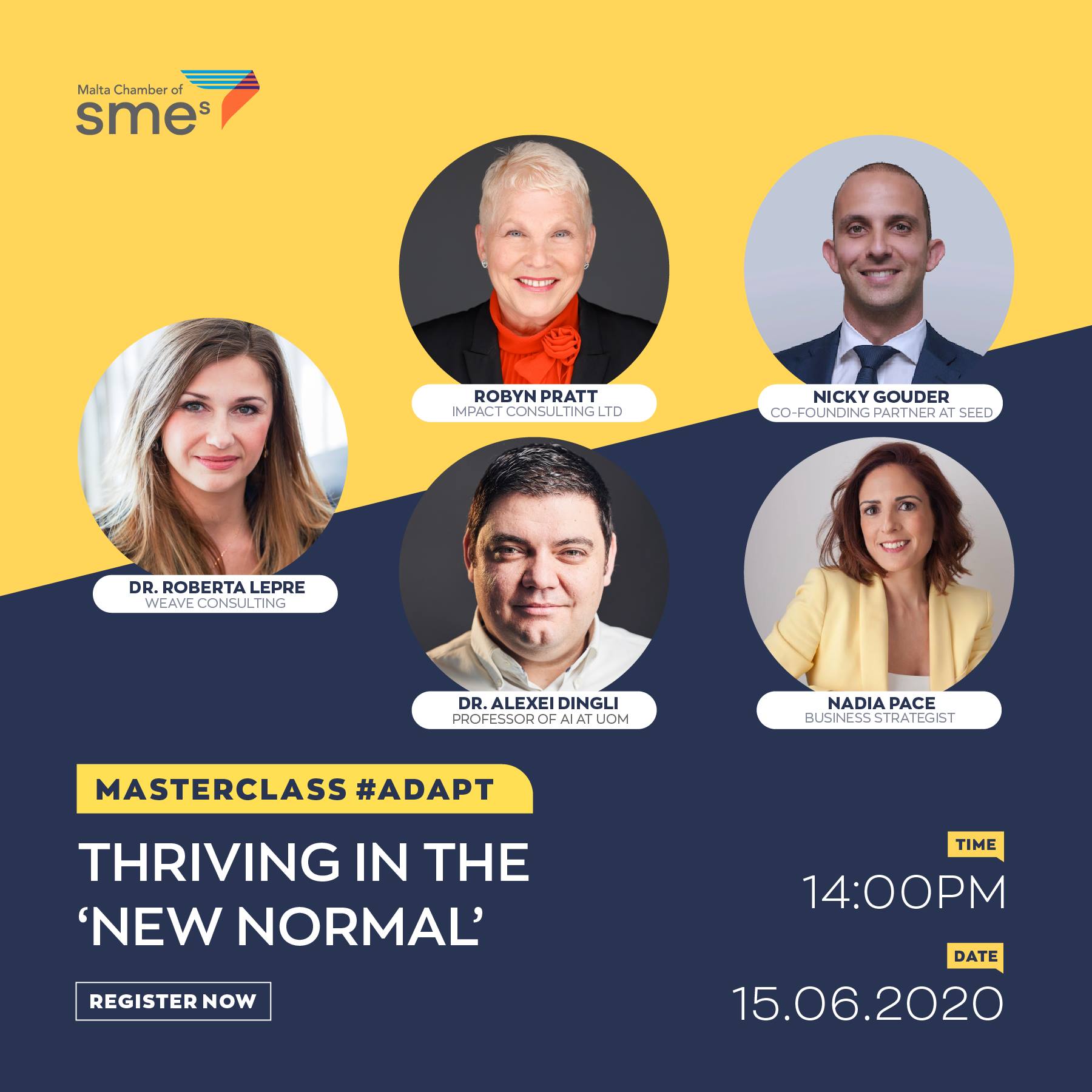 Masterclass Adapt: Thriving in the 'New Normal'
15 June 2020
15 June 2020
2:00 pm
Online
The business landscape is changing and the way we did business a few months ago will no longer be good enough to survive, let alone thrive, in the new normal. The Chamber of SME's , with the collaboration of WEAVE CONSULTING, has brought together some of the country's most innovative minds to help you answer some key questions :
What is the current situation?
What will the future look like?
What will clients/consumers be expecting?
What should businesses do to adapt?
What help is there to help businesses thrive in the 'new normal'?
Speakers : Dr. Roberta Lepre, Robyn Pratt's Super You Coaching, Alexiei Dingli,  Nicky Gouder & Nadia Pace
By combining the knowledge and experience of this group of experts, through a 2-hour masterclass, we are aiming to help you develop the vision that is needed to adapt your current business models to meet the expectations of the future.