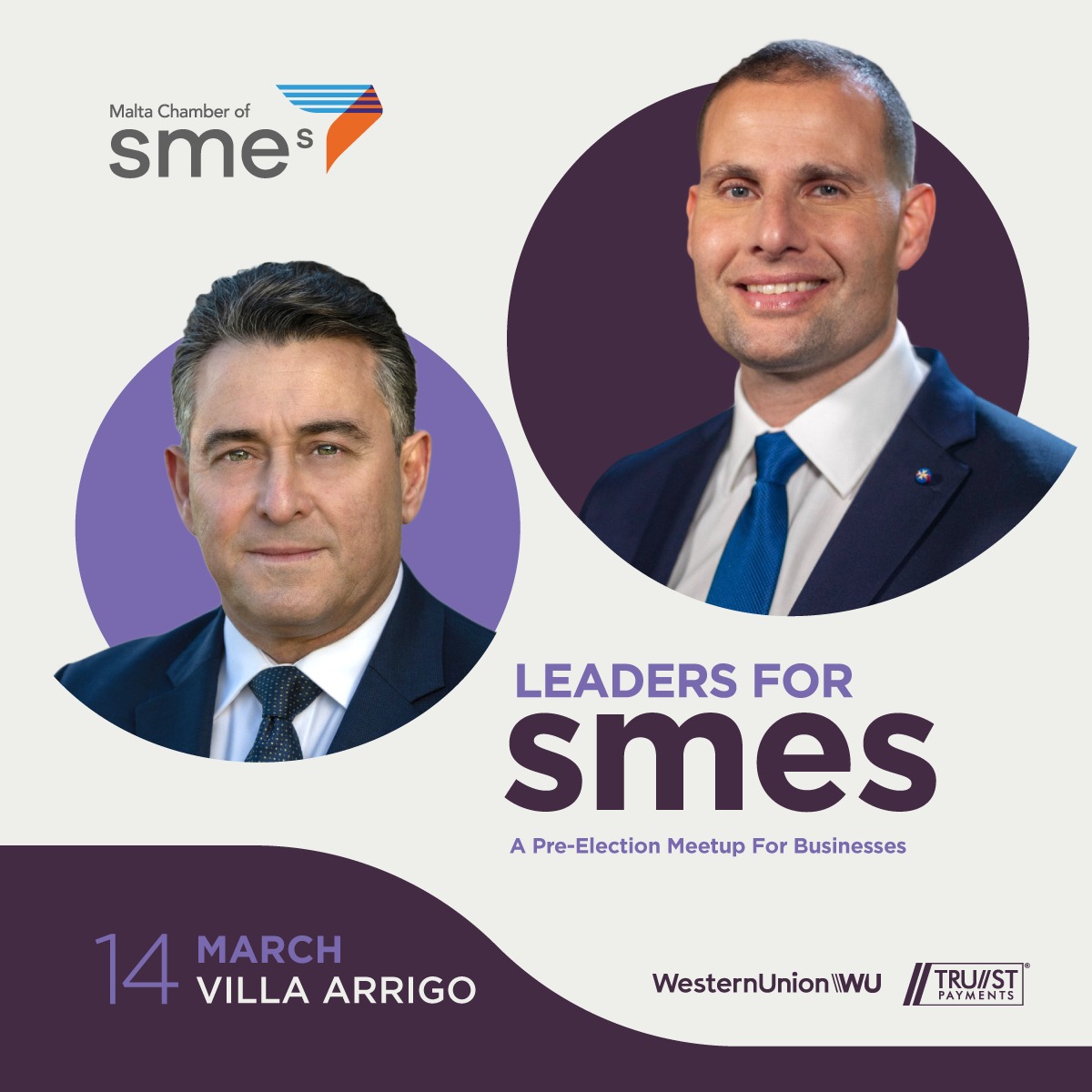 Leaders for SMEs – A pre-election meet up for Businesses
09 March 2022
14 March 2022
11:00 am
Villa Arrigo, Naxxar
Dr Robert Abela and Dr Bernard Grech will meet up head-to-head for the first time
As part of its pre-election initiatives, the Malta Chamber of SMEs is organising a business event directly with the leaders of the two main political parties.Dr Robert Abela and Dr Bernard Grech will be present at the SME Chamber's event to address businesses and communicate their plans for the 5 years to come. You will get to ASK your question and put forward your PROPOSAL.Seating is very limited so it is on a first come first served basis.
This event is being held in Maltese. In line with COVID-19 regualtions, the event is open for fully Vaccinated attendees only.
The event is only open to SME Chamber paid up members. Businesses who are not yet members of the SME Chamber will have their registration accepted upon joining as members.