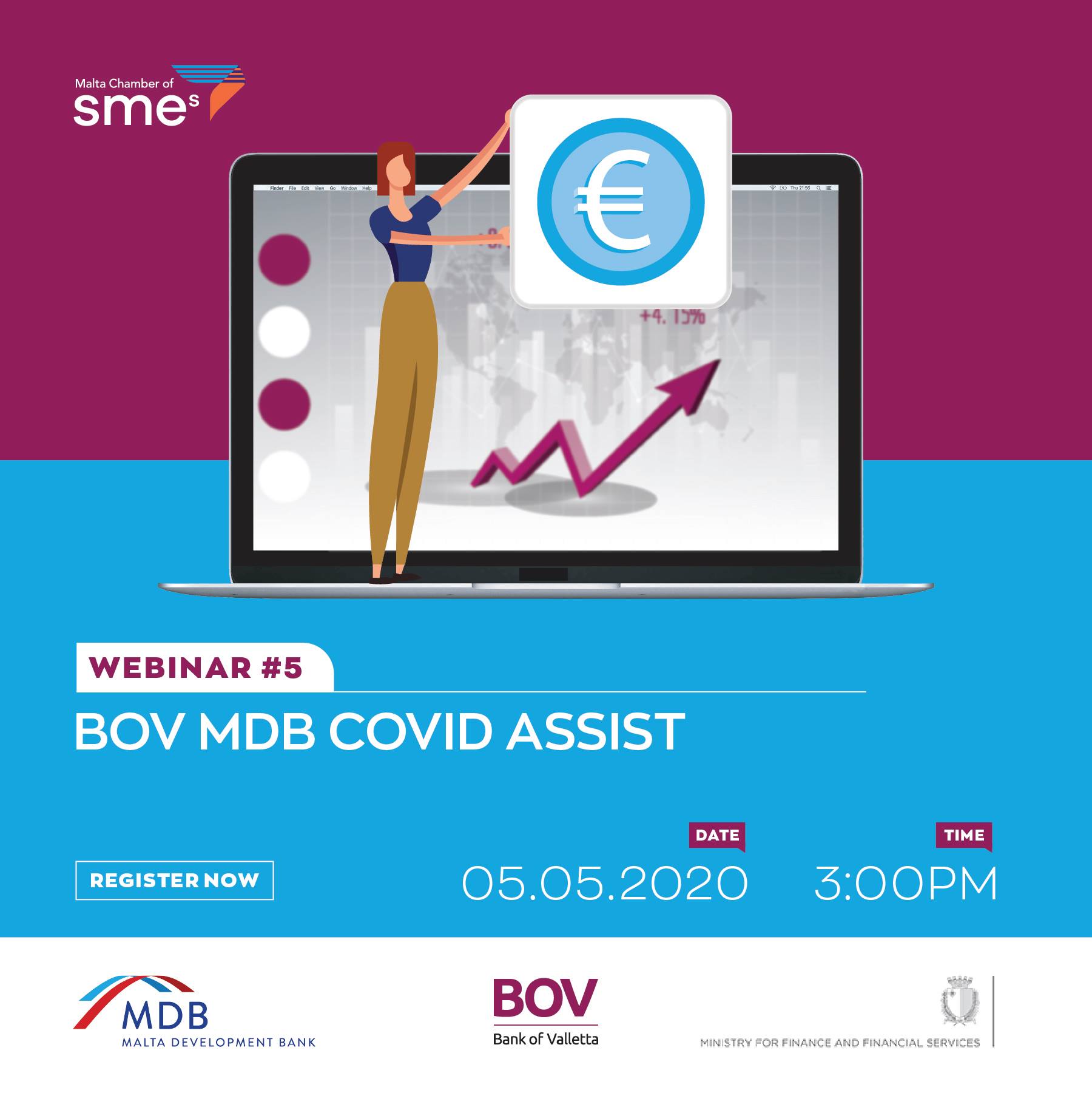 Webinar: BOV MDB Covid Assist
05 May 2020
05 May 2020
3:00 pm
Webinar
The Malta Chamber of SMEs will be hosting another Webinar for our members about the actual BOV Covid-19 Guarantee Scheme.
During this webinar which is supported by BOV members will be able to receive detailed information about how to access necessary funds to help them push through the current months.
The webinar will also see the direct participation of the Malta Development Bank.