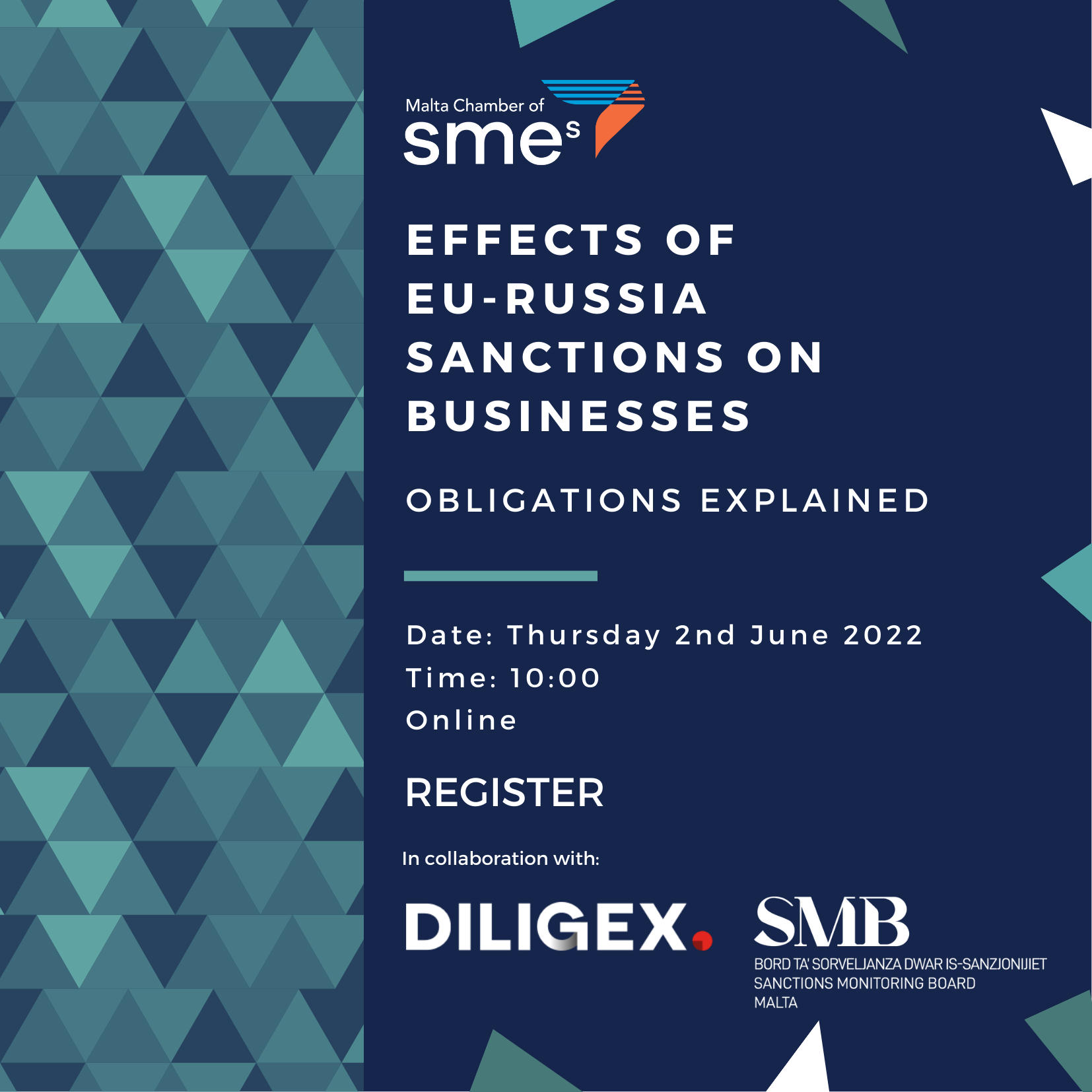 Effects of EU-Russia sanctions on Maltese businesses
17 May 2022
02 June 2022
10:00 am
Online
The war between Russia and Ukraine has created global uneasiness and disfunction. Maltese businesses have certainly been impacted by the effects of the war, with one of the main direct impacts being the UN- and EU-imposed Sanctions on Russia and the resulting repercussions on EU businesses.
The relevant laws applicable in Malta prohibit ALL companies and individuals from conducting business, directly or indirectly, with any sanctioned persons and/or any of their direct or indirect business interest.
ALL types of business are to evaluate their sanctions obligations in relation to wherever they conduct business. The Sanctions pose substantial obligations on any EU business and heavy repercussions both on the Maltese business itself as well as Malta as an EU country.
A webinar will explain the obligations and repercussions in place and explain practical ways of how businesses should go about this.