European SDG Summit 2021: For Climate Action & a Just Transition – Registrations Open
23 September 2021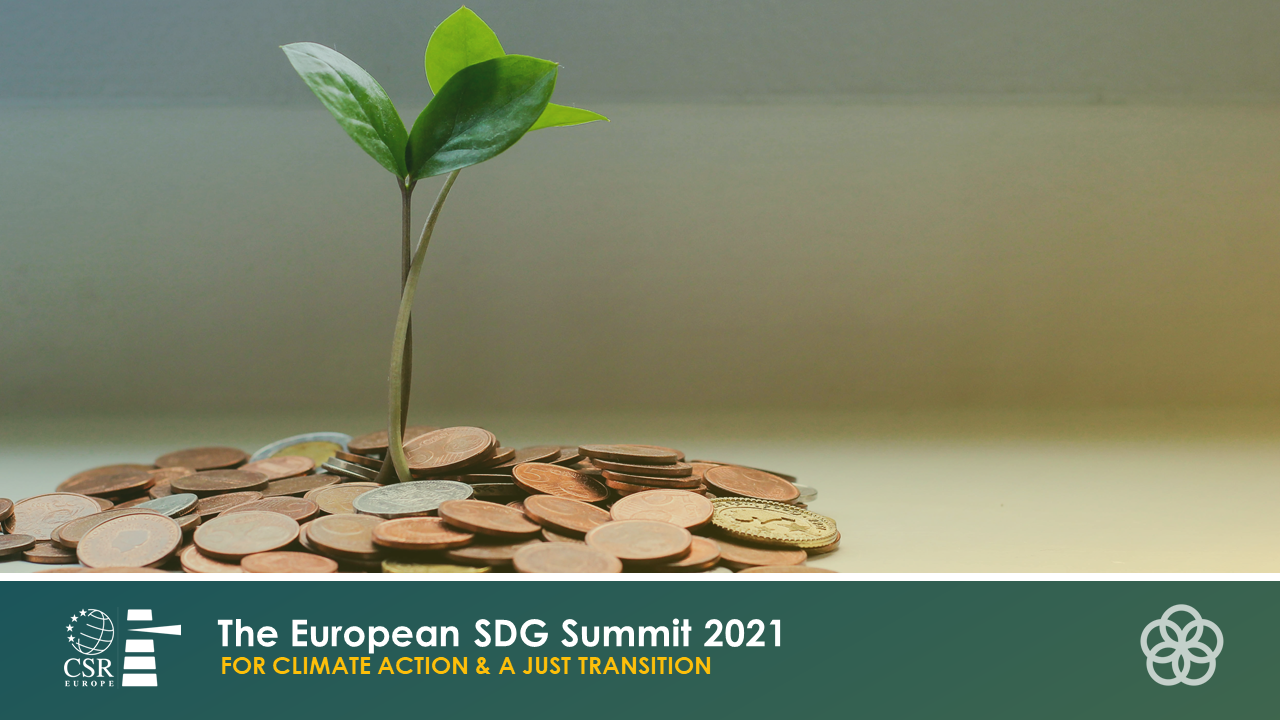 CORE Platform, as a member of CSR Europe is pleased to invite you to CSR Europe's virtual European SDG Summit "For Climate Action & A Just Transition", taking place on 11-14 October 2021.
The Summit will bring together 5000+ Sustainability Leaders in 30 virtual sessions to accelerate the journey towards climate neutrality and the adoption of an inclusive approach to the green and digital transition.
Highlight of the event will be the inauguration of the first-ever European Sustainable Industry Barometer at the opening plenary on the 11th of October, with Commission Executive Vice-President, Frans Timmermans, CEOs, and industry federation leaders. The event is open and free for everyone.
You can register here to have access to all the 30 sessions in programme.
Together with other NGOs from Italy, Hungary and Croatia, CORE Platform will be hosting a NATIONAL SDG ROUNDTABLE – Advancing Corporate Sustainability Reporting, on Tuesday, 12 October 2021, from 16:00 17:30. You can register here.
This National SDG roundtable, will address the sustainability reporting scenario: what to expect – opportunities and challenges for companies.
Feel free to extend this invitation not only to your colleagues but also to your network.
WHAT CAN YOU EXPECT
· Solution-driven dialogues between business leaders, industry federations, EU policymakers, and civil society organisations.
· High-level speakers from a wide variety of sectors and industries.
· The best digital formats for highly interactive discussions and quality networking via the SDG Summit virtual platform.
ABOUT THE PROGRAMME
The Summit is co-organised in collaboration with CSR Europe's network of 100+ organisations and will include
· 4 HIGH-LEVEL PLENARIES (11:30-13:00 CET) with guest speaker from the European Commission such as Didier Reynders, European Commissioner for Justice, Mairead Mcguinness, European Commissioner for Financial Affairs, Nicolas Schmit, European Commissioner for Jobs & Social Rights.
· 19 EUROPEAN SDG ROUNDTABLES (09:30-11:00 | 14:00-15:30 CET).
· 7 NATIONAL SDG ROUNDTABLES (16:00-17:30 CET). You can download the full programme here and view here the confirmed high-level speakers.