ESG Grant Scheme Announced – Up to €5,000 grant for SMEs over 3 years
06 September 2023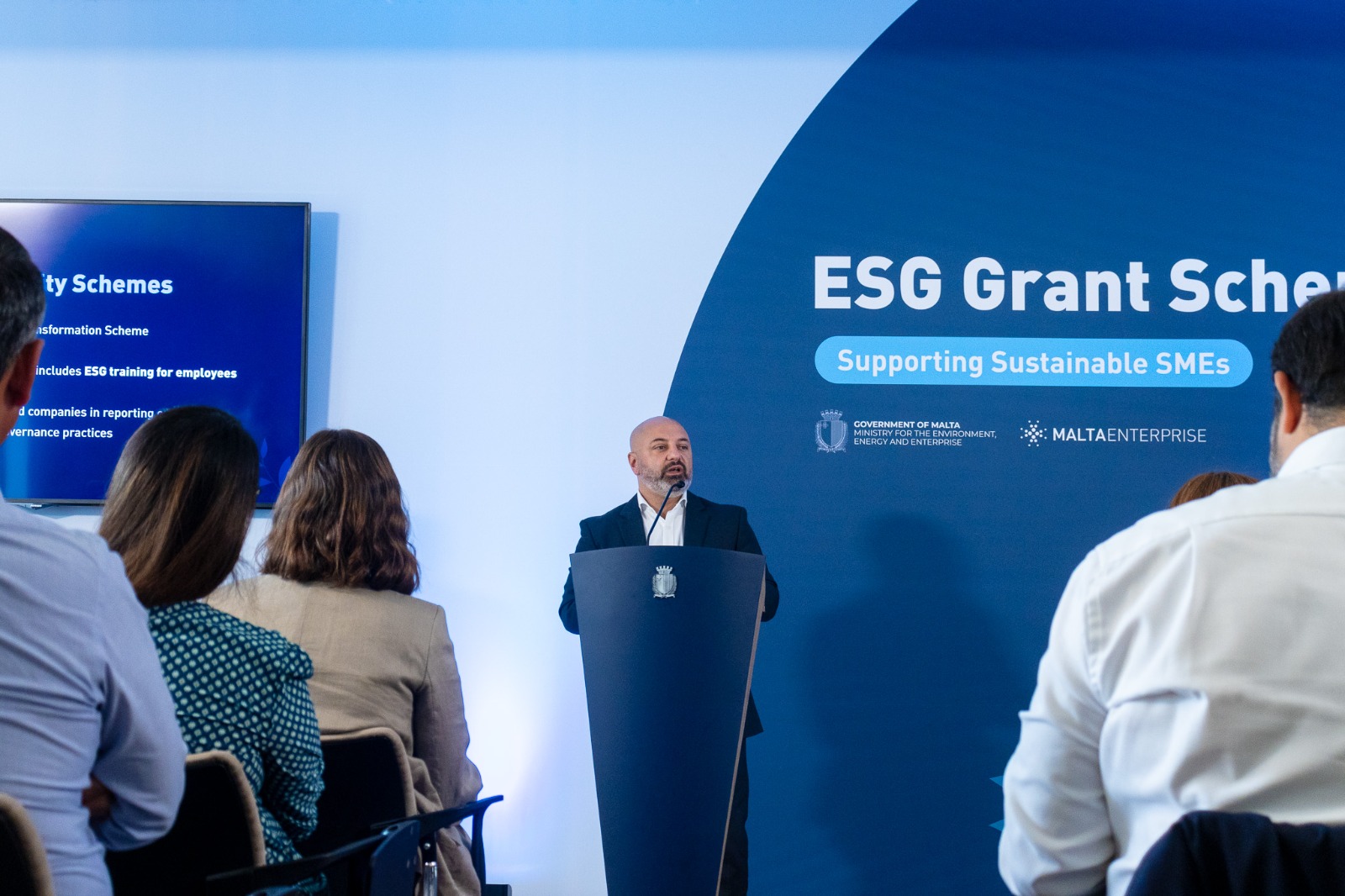 Minister for Enterprise Miriam Dalli together with Malta Enterprise CEO Kurt Farrugia, this morning announced a new grant aimed at SMEs in order to encourage ESG Reporting.
Support will be disbursed over 3 years. in Year 1, companies applying for support will be eligible for a cash grant of €3,000, capped at 75% of the costs associated with engaging an advisor to assist with portal reporting.
Moreover, businesses will receive an additional €1,000 cash grant available in both Year 2 and Year 3.
The Environment, Social and Corporate Governance (ESG) framework provides measurable goals and processes for tracking, managing and reporting on a company's impact on the environment and on different stakeholders, as well as its approach to governance. The ESG Grant was developed to assist businesses in reporting and assessing their ESG impact.
Malta Enterprise will be accepting applications until 31st October 2023.  All applications are to be submitted through the Corporations Client Portal.
First time users will be required to create an account and register their business.
Click here for more information and online application