Employers call for immediate withdrawal of PL mandatory union membership proposal
16 March 2022
The Malta Chamber of SMEs, the Malta Employers Association and the Chamber of Commerce called for the immediate withdrawal of the PL's proposal for mandatory union membership.
Spokespersons of the associations addressed a press conference, saying that the mandatory union membership proposal goes against the country's constitutional principles.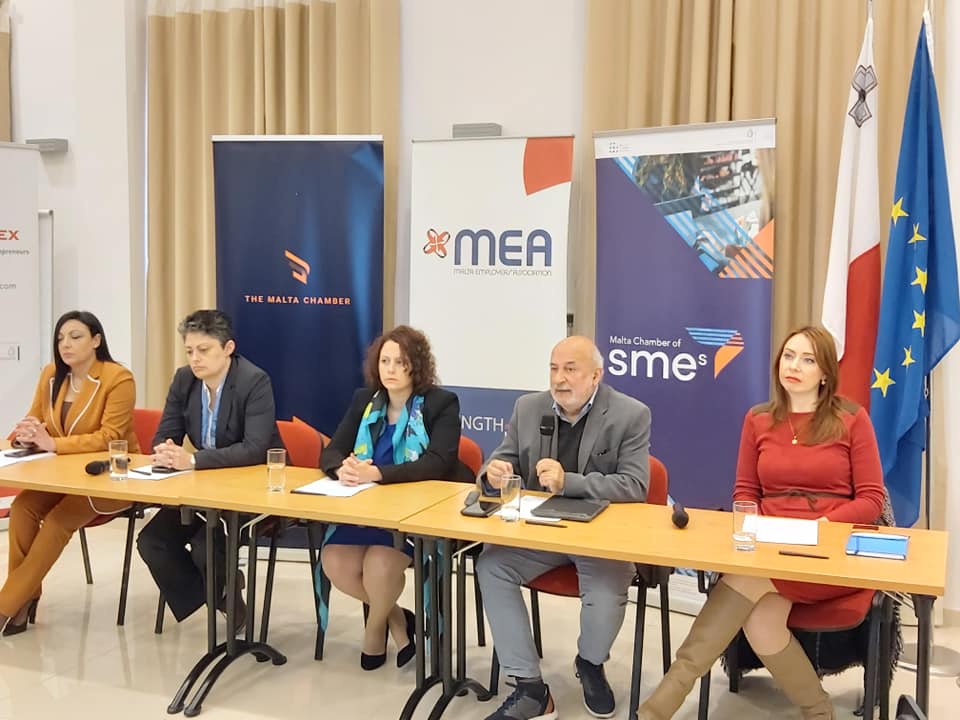 CEO at the Malta Chamber of SMEs Abigail Mamo said that the PL's proposal has induced serious worries in small businesses, who are concerned that their positive relations with their employees will change upon implementation of the proposal. Mamo said that there has been no situations or circumstances where the employer's bodies felt the need for a mandatory union membership proposal.
President of the MEA Joanne Bondin said that the employer bodies have always opposed this kind of proposal, due to the risk that it will force industrial relations within the country to change drastically, she said.
President of the Malta Chamber of Commerce Marisa Xuereb said that the proposal will deprive workers of their human rights. Mandatory membership also reduces the incentive that workers have to carry out their job correctly, Xuereb said.
Director General of the MEA Joe Farrugia said that the proposal goes against the constitution and fails to consider social dialogue between the government and employers and workers.
He encouraged political parties to focus on capacity building, saying that the proposal will result in serious disruption in social dialogue systems in Malta.
Click here to view press conference: https://www.facebook.com/smechamber.mt/videos/304307331641319